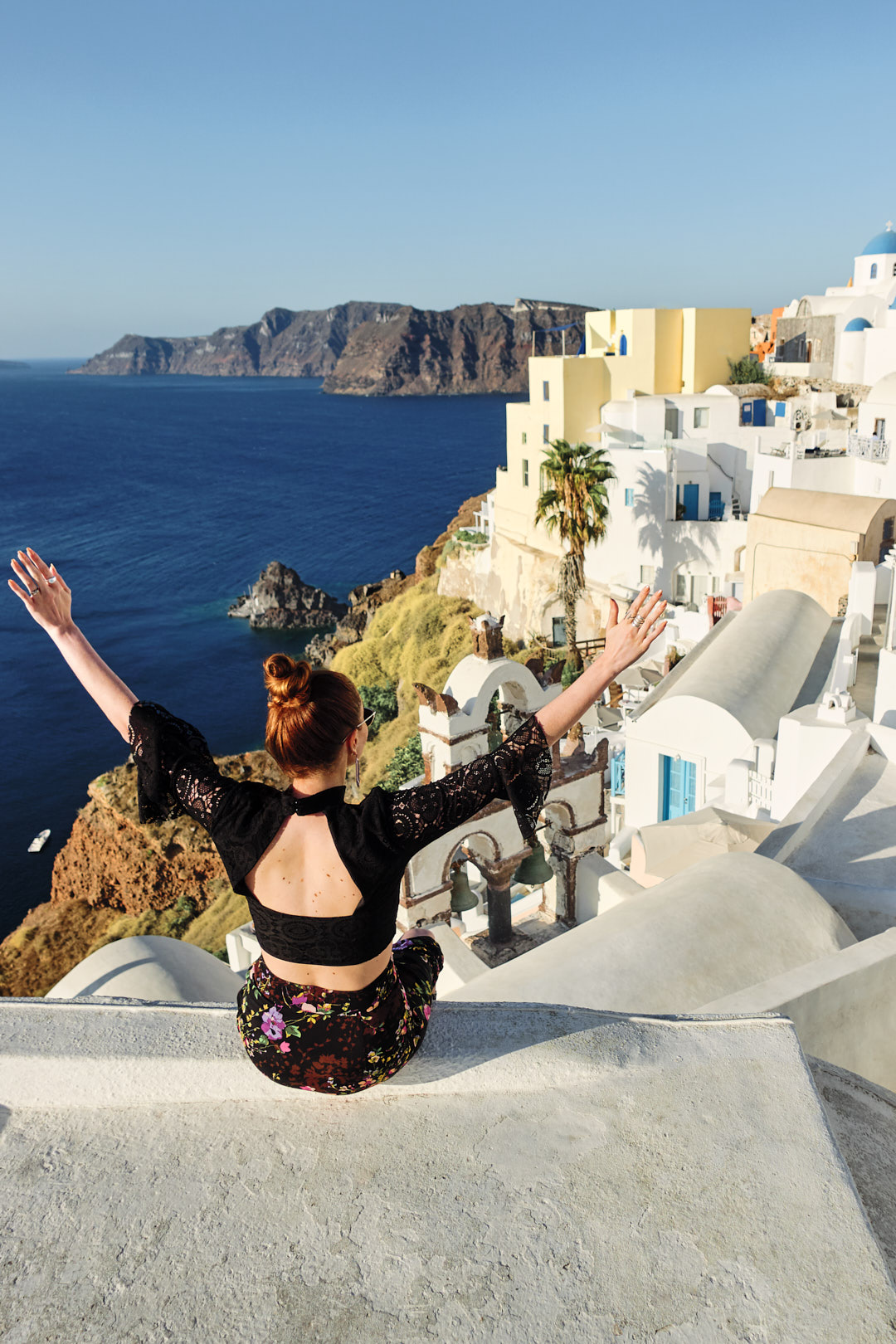 Hello world I can't wait to be a part of you again. While these photos may look like no one was around, we got up early to enjoy these sights for ourselves (or mostly). It's sad to think this beauty can't be explored the way it used to in the current state of affairs. So here is an homage to the beautiful Oia, Santorini.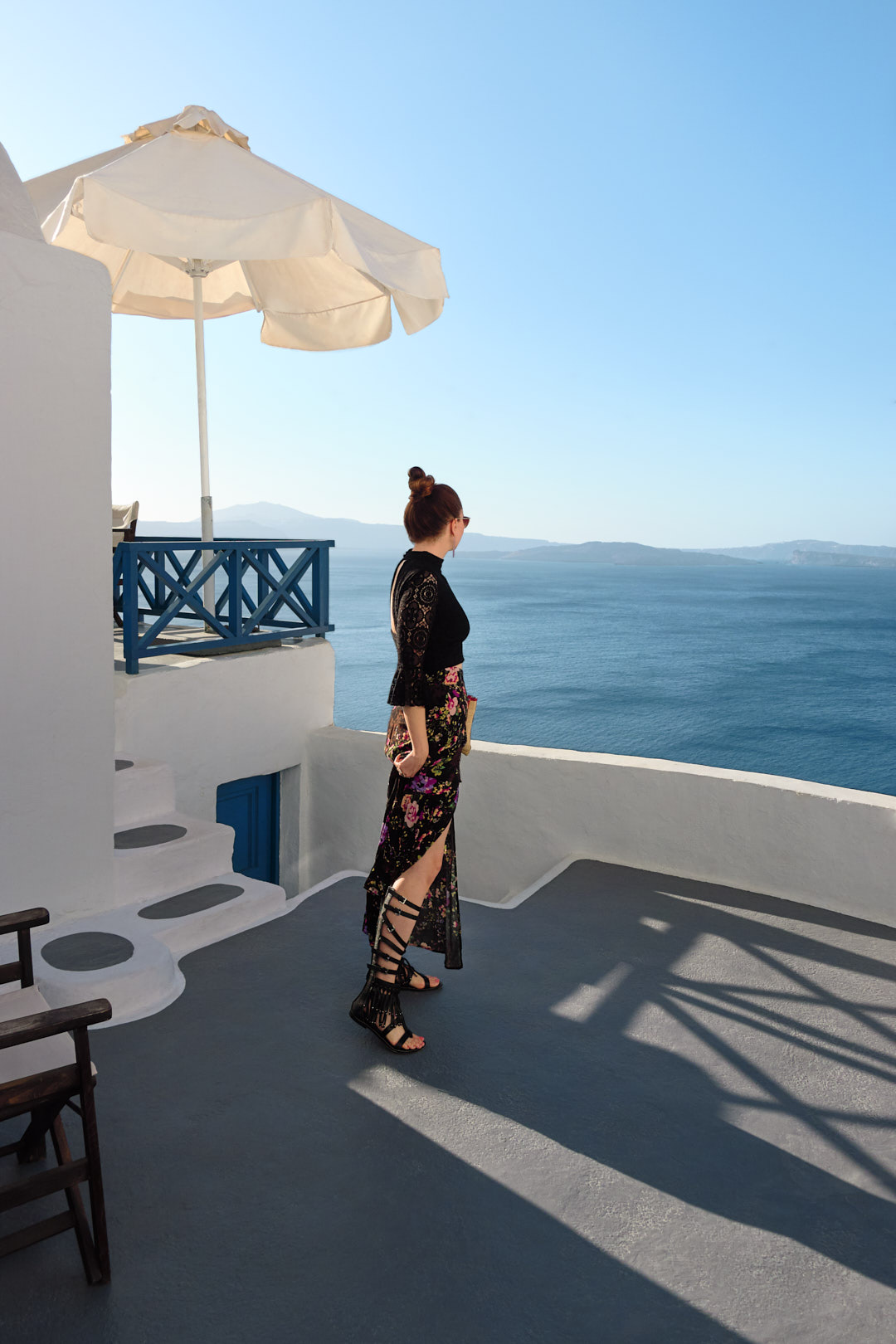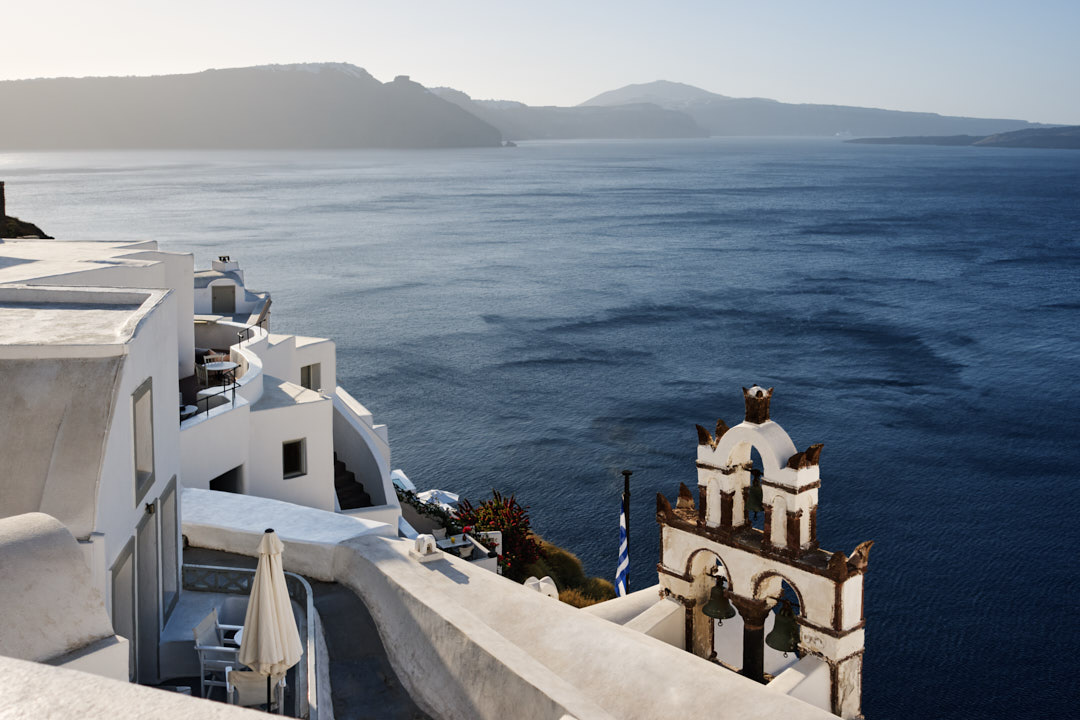 I'm convinced it's impossible to find a spot in Oia that isn't postcard worthy. Every corner there is something beautiful to see. I think the only non glamorous part is how much my calves hurt after walking up and down the city all day (but that could just be me).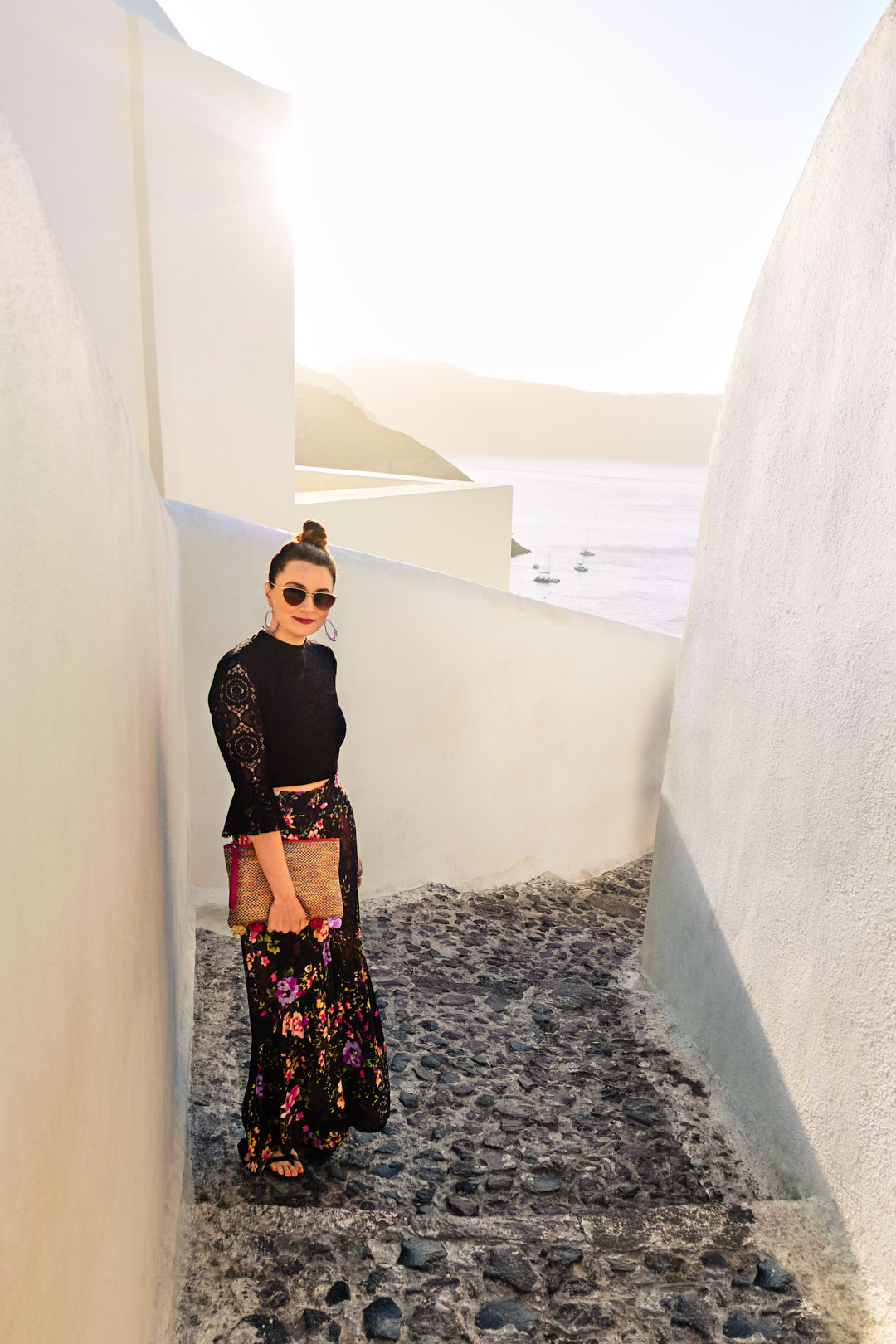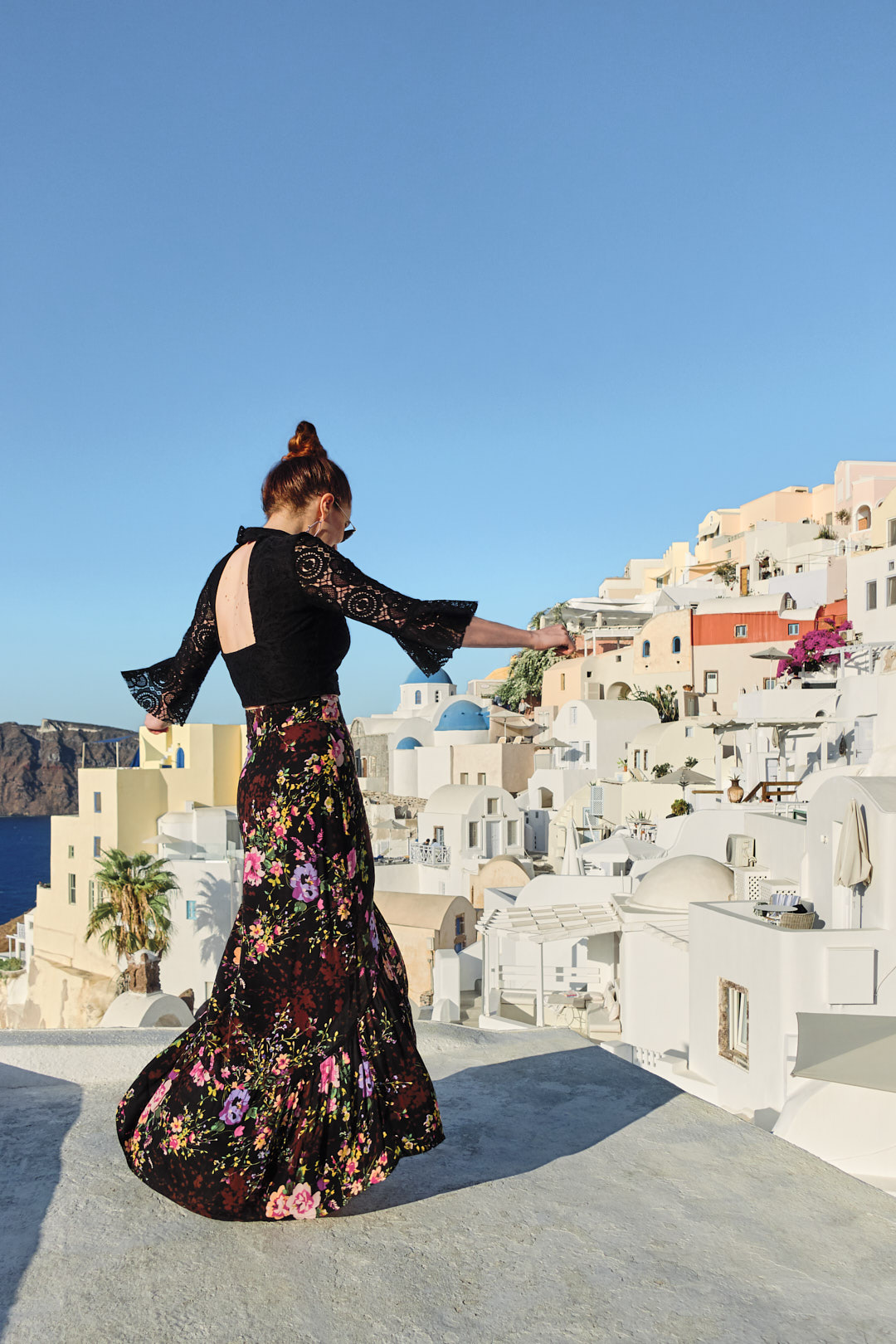 When you're in a place this beautiful the only appropriate thing to do is dance. It was somewhat windy when we visited, but I love the movement this maxi skirt gave, the florals on the dark black fabric brought the outfit to life. Perhaps this is what the phrase "soul meets body" means.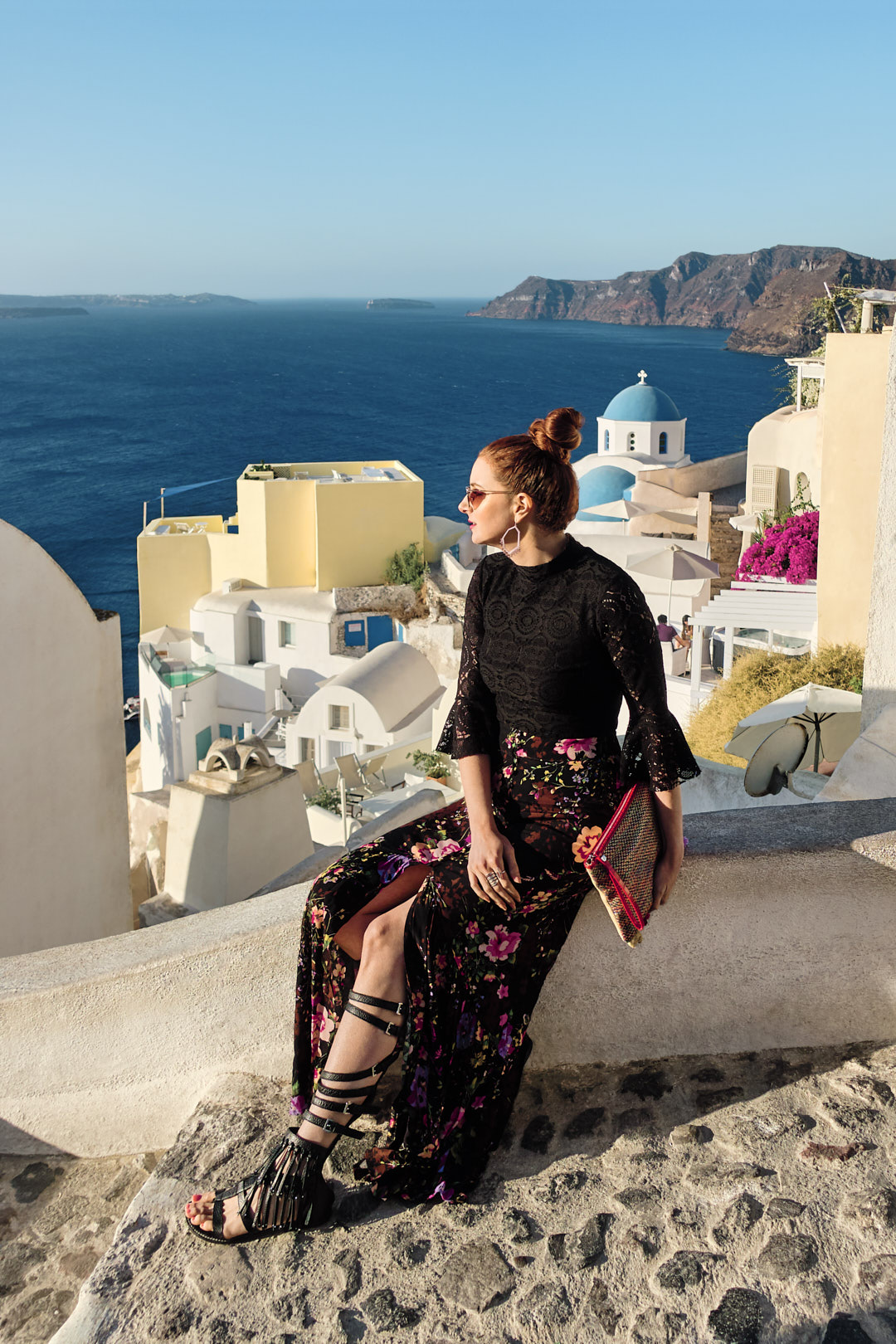 Now of course, would I have really been in Greece without THE ultimate gladiator sandals? These are not for the faint of heart, as they do stand out, but in the best way! They work in great combination with this peekaboo slit skirt for a touch of added drama.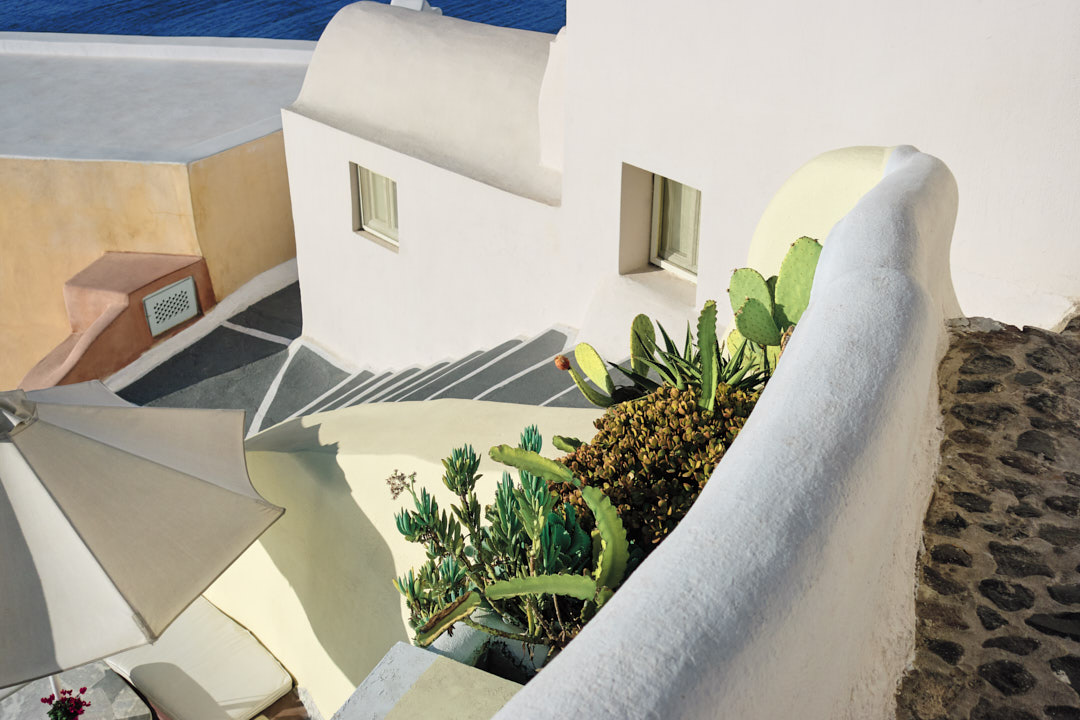 Walking around the streets of Oia were incredibliy inspiring in so many ways. The architecture against the cliff landscape calls to be painted. Even the photographs themselves look unreal. That is the beauty of this small island with enourmous charm. I hope we can all explore again one day soon.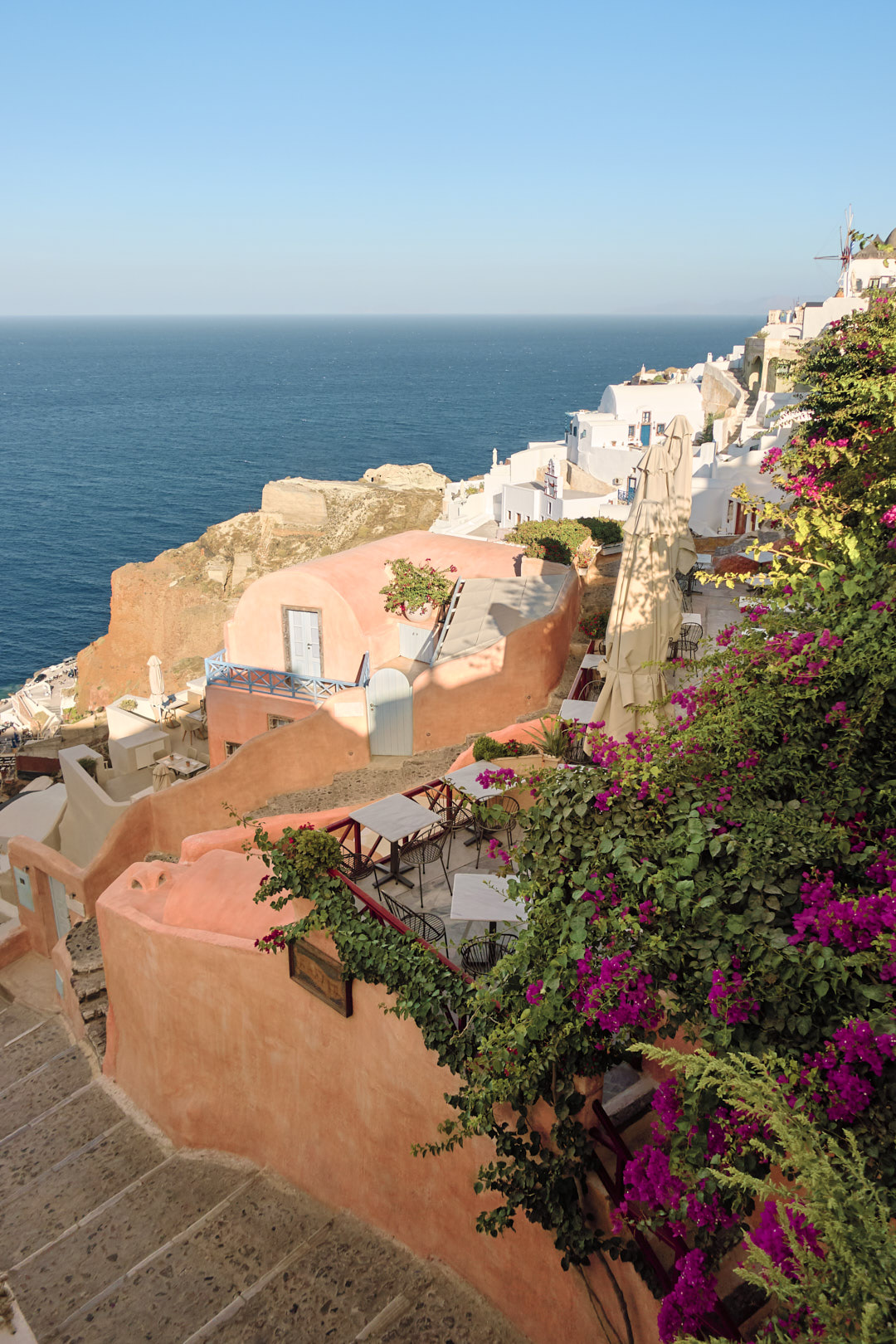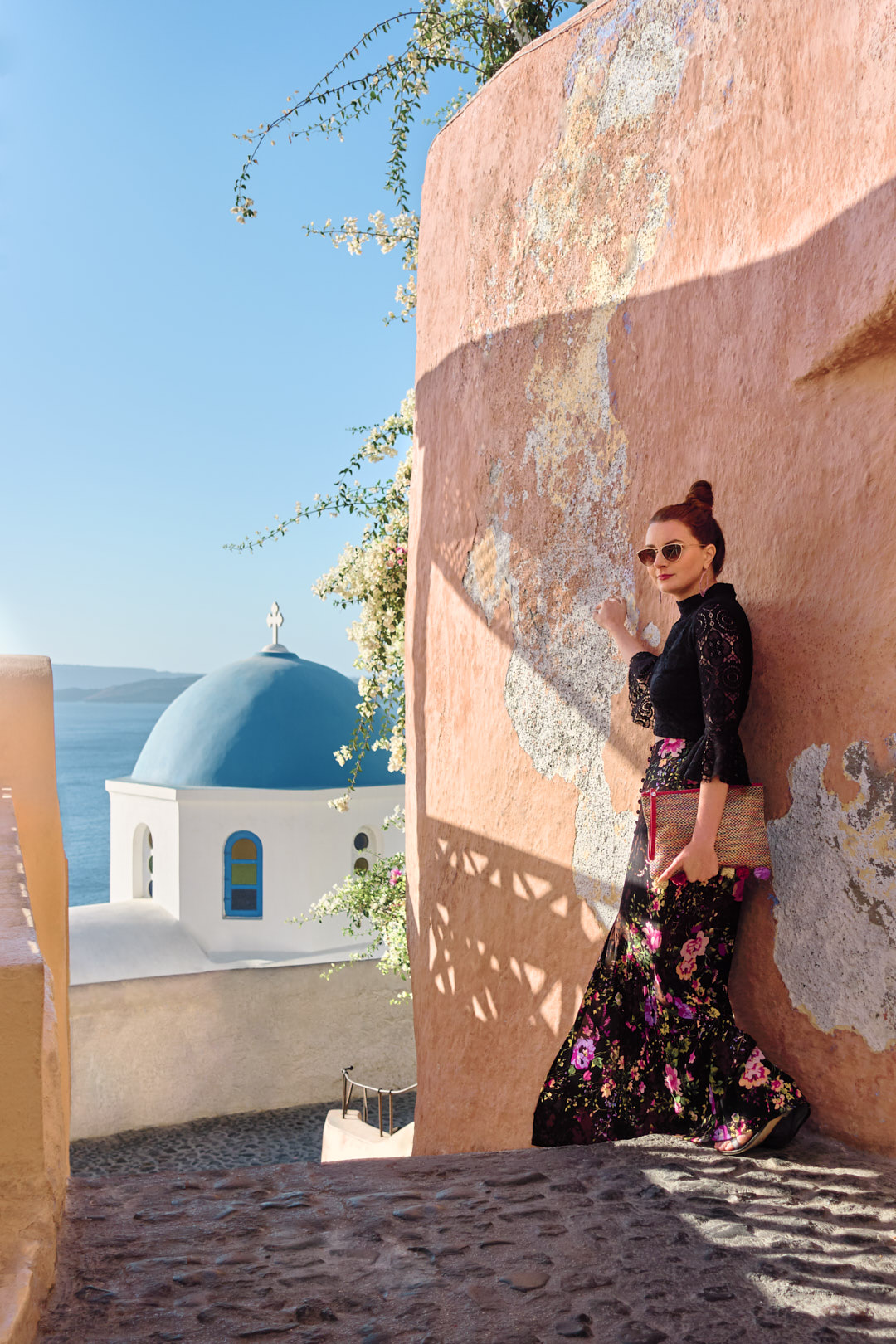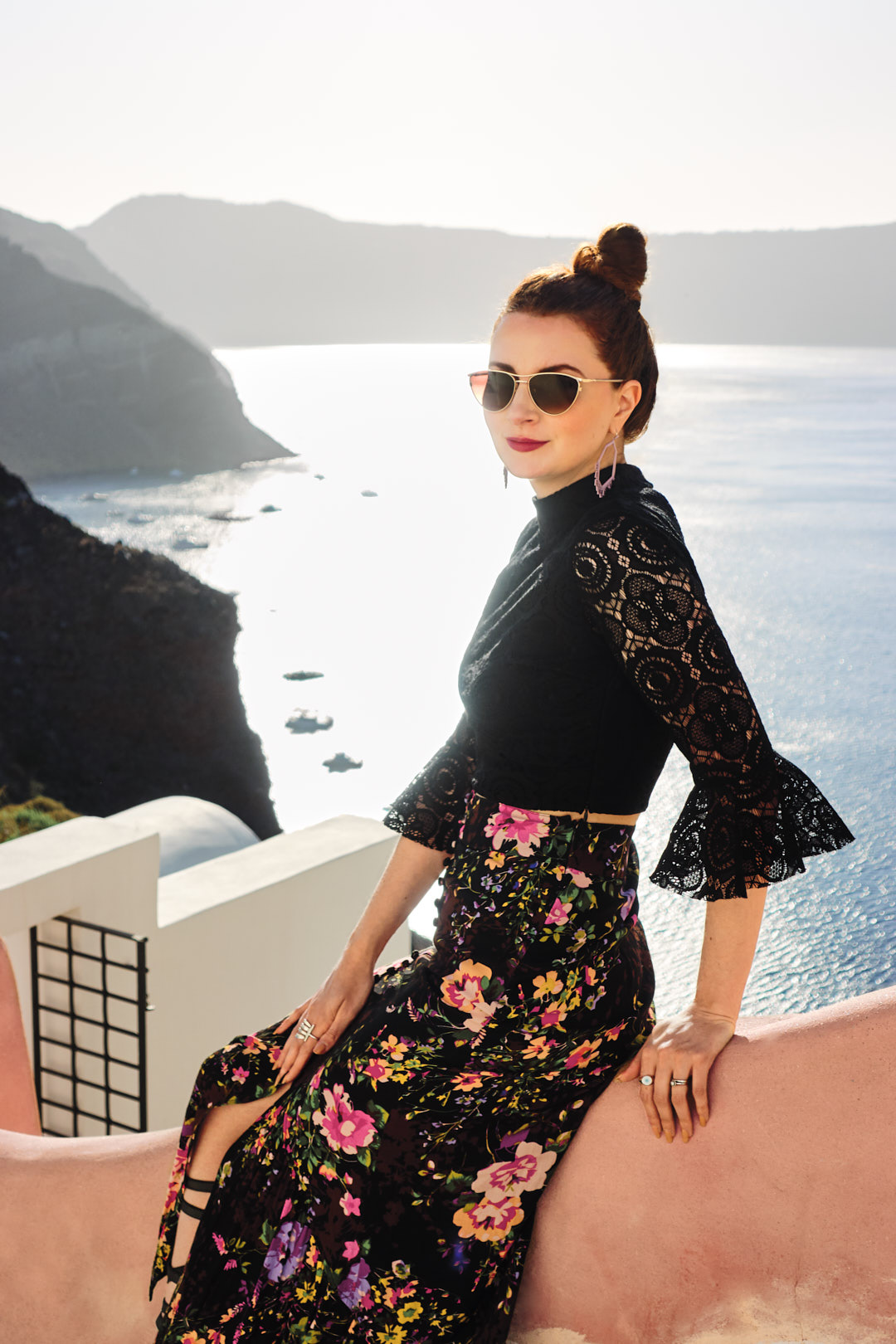 Top: Nasty Gal
Skirt: Flynn Skye
Shoes + Bag: Sam Edelman
Earrings: Kendra Scott
Sunglasses: Krewe