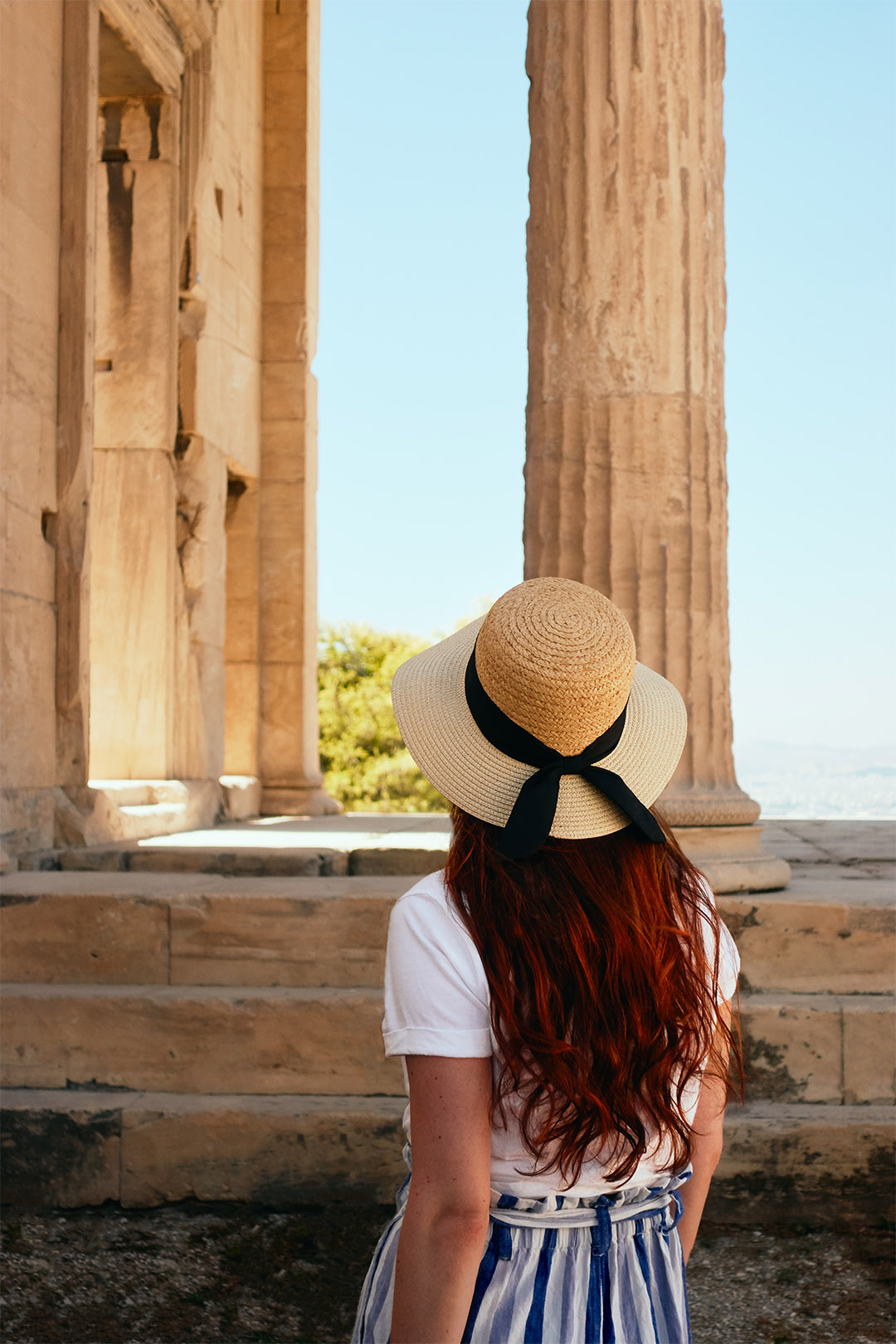 I finally had my first real adventure, Greece. When we arrived in the city center I couldn't believe how much graffiti there was everywhere. You can look at a thousand pictures of what you think a city is like, but you never really know until you are there. The city streets were filthy and easily dirtied my white shoes. The only place I wanted to look was up. The air was filled with heavy gasoline smog, and, as I looked toward the skyline I could see it, the Acropolis. We began our trip with a walk through downtown with a little shopping that brought us to falafel and drinks on a special rooftop with a view of the city. It was so pleasant to walk under the shade of the draping plants in the afternoon heat of mid September. Tourists and locals crowded the city and the sound of loud music being carried around on a boombox brought the streets to life. It felt like a city of people, although big, were somehow interconnected neighbors at one point or another. My first impression of the city was being changed each moment into a magical experience.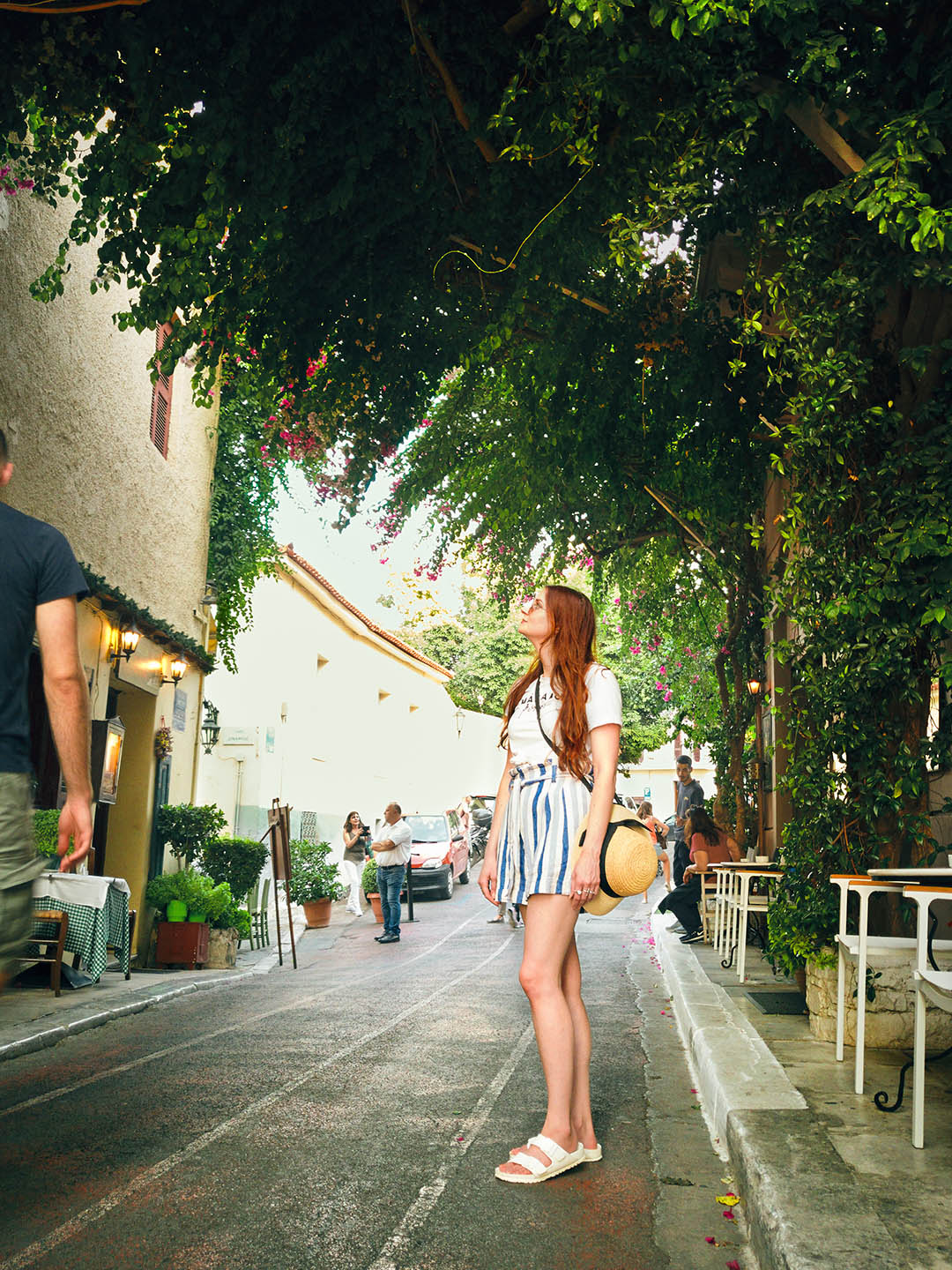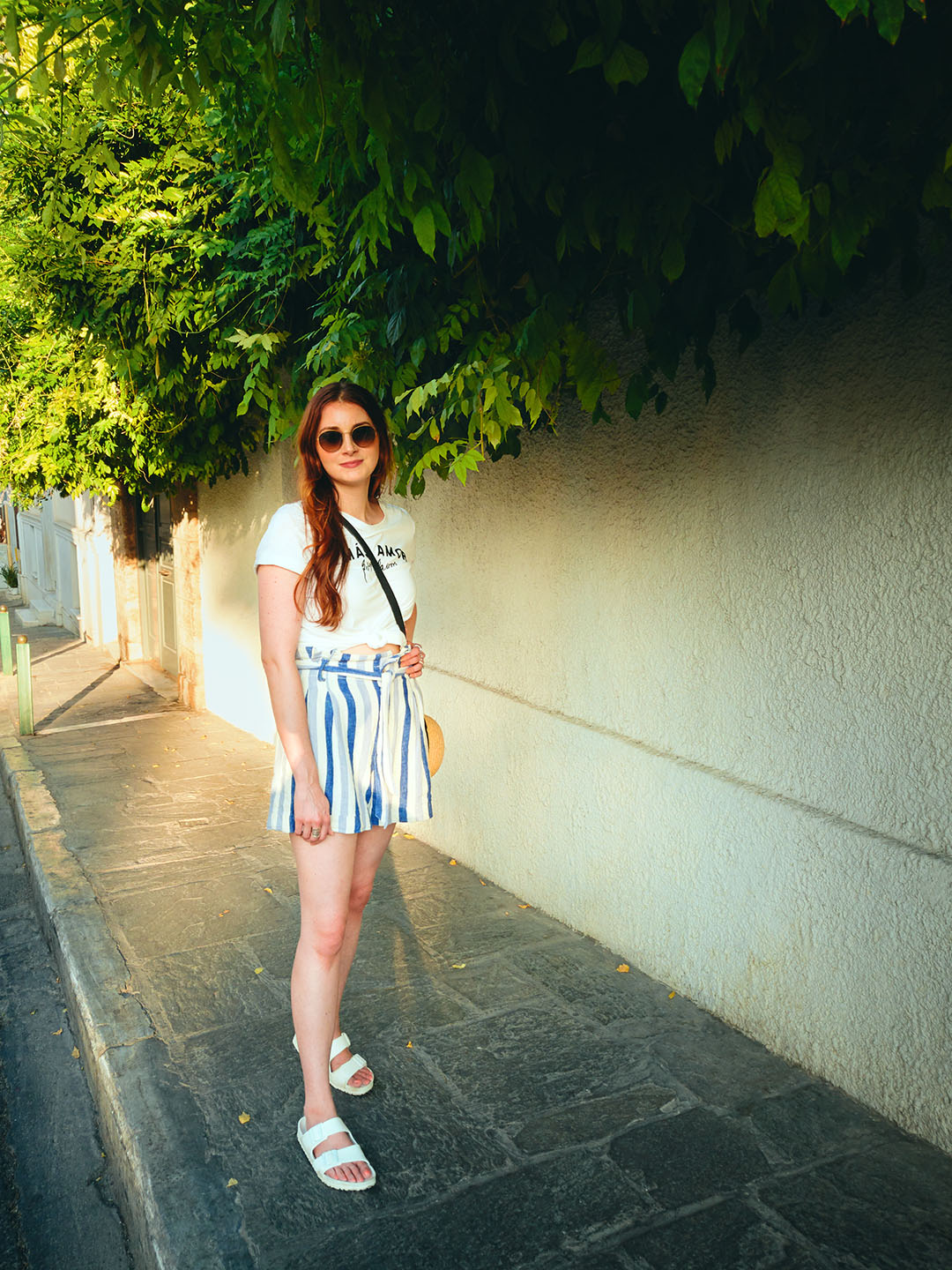 The next day we began in the Chinatown area to grab some hats before we made the trek up to the Acropolis. Once we made it to the top we could finally see it in all it's glory and it was stunning. The old city overlooks the new as if to say, you have so much to learn. I thought the walk up was going to be much more tedious than it was, and I was thankful it wasn't what I had originally anticipated. I found sunscreen and my hat, still, to be a lifesaver. Near the Acropolis we also got to go atop the Areopagus, where Paul gave his longest recorded sermon. It was a beautiful view of the city and brought us another angle of the Acropolis and I'm happy to have visited it. We were able to reflect on the beauty of the ancient city at a rooftop restaurant where we were greeted with the finest hospitality. The people we encountered were so charming and went out of their way to make sure we were comfortable and having a good time. The hospitality of everyone we met moved me and it is something I will always cherish.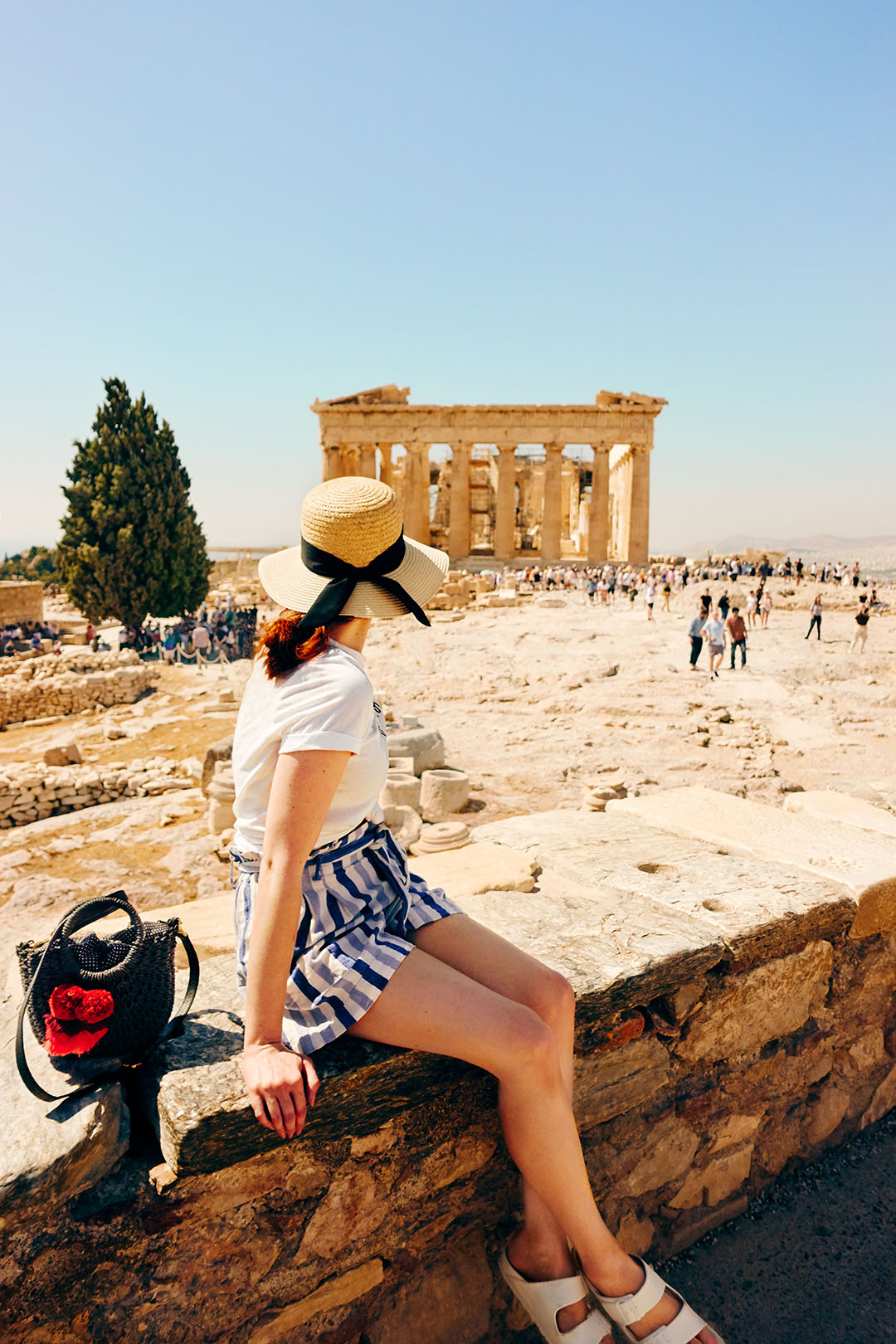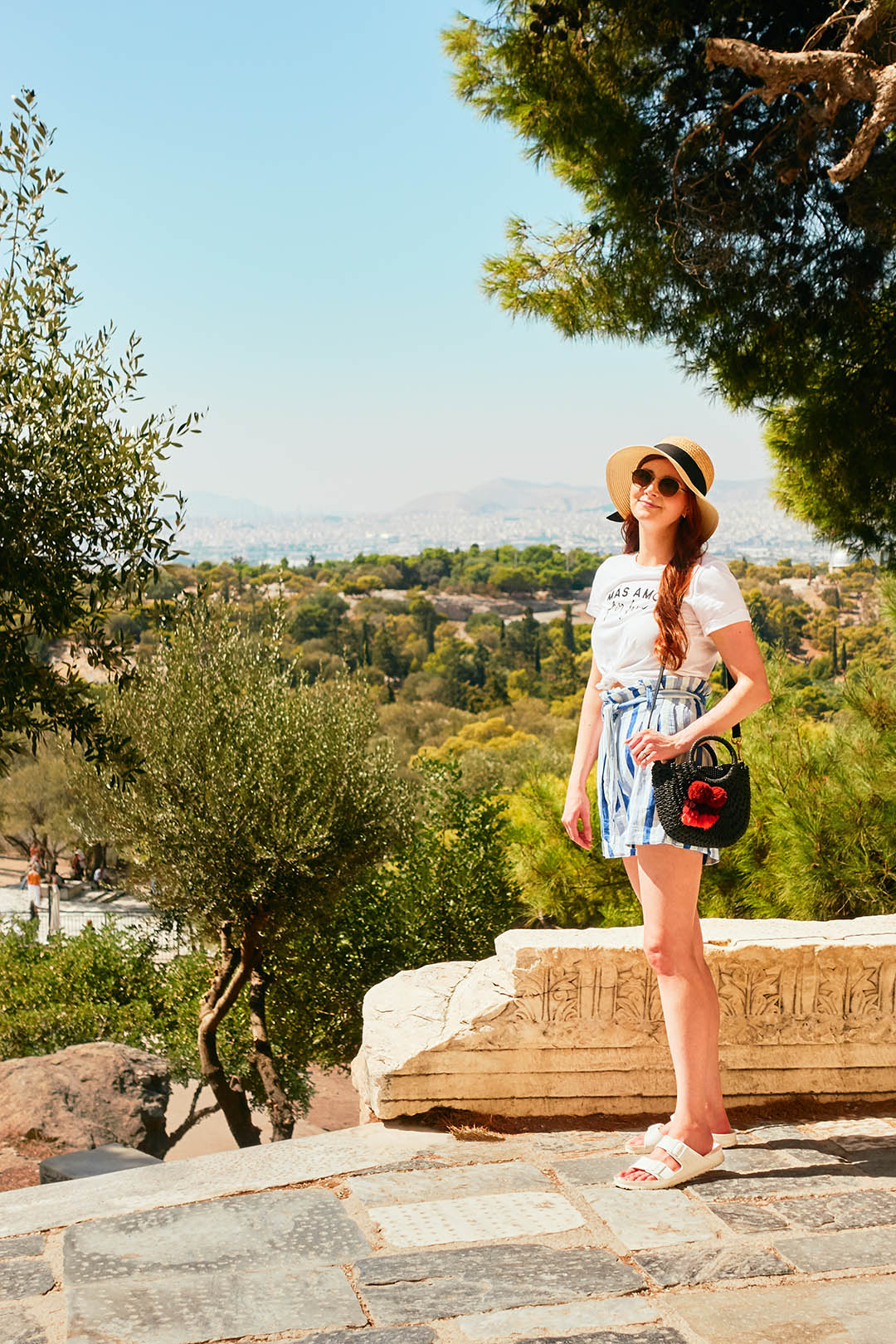 In Plaka we walked the city streets as sunset was about to take place and were able to find some lovely gifts for friends and family. The gorgeous pink flowers that billowed above crept all the way down to the streets and graced their beauty for everyone to see. This was my first taste of those pink flowers. The flowers that look fake among all the buildings of the Grecian islands, because they seem to be perfect in every way. I'm here to testify that they are real and every much as breathtaking in person as they are in these photos.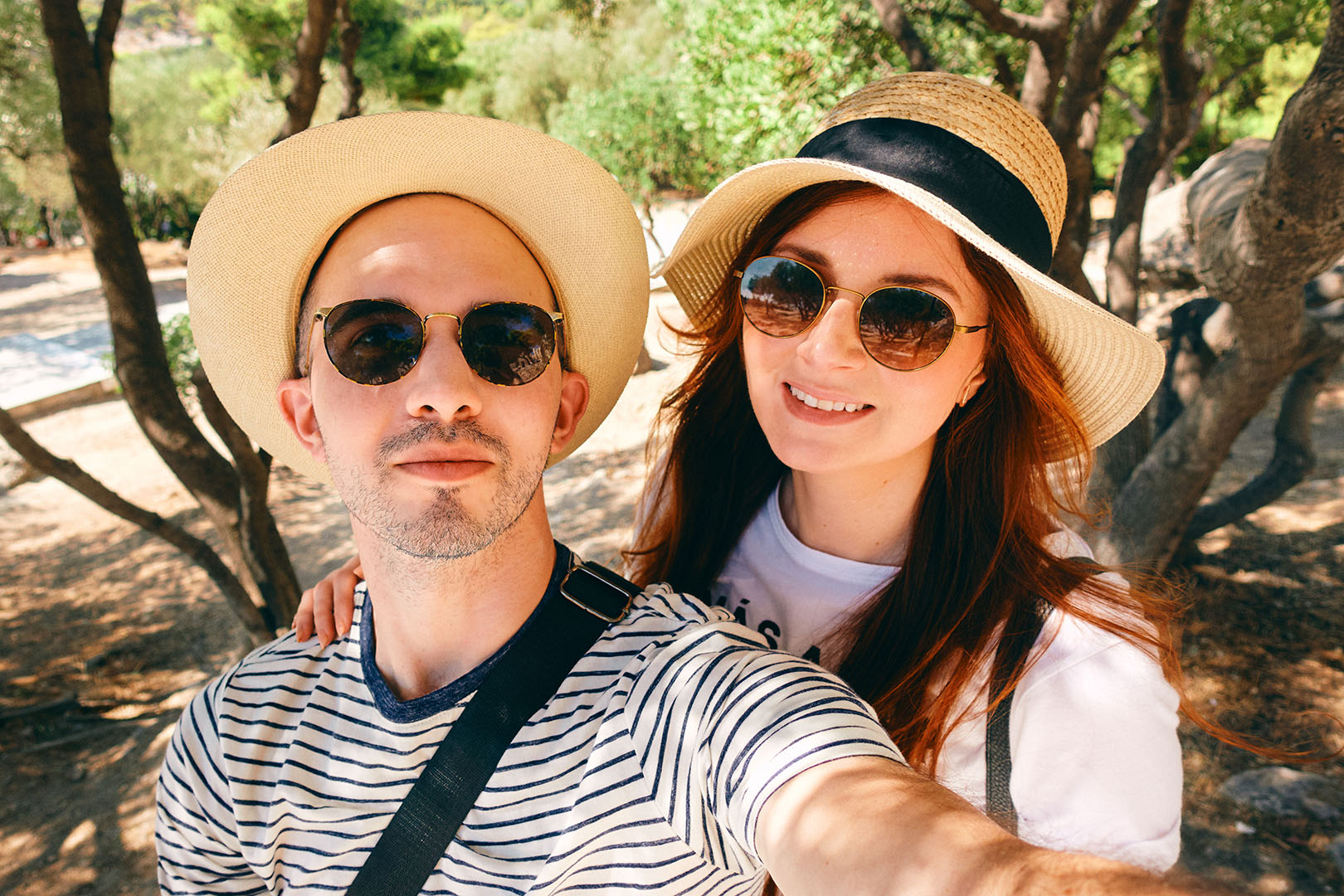 The following day we were ready to escape to our next location, Mykonos, but not before grabbing some coffee. If you haven't experienced the pure delight of a cappuccino freddo, this is the opportunity. The foamy espresso magic is almost a long distant memory now, but one I will not forget. These were my fuel each morning to help me cope with the jet lag. I wasn't quite ready to leave Athens, but I was ready for our next adventure.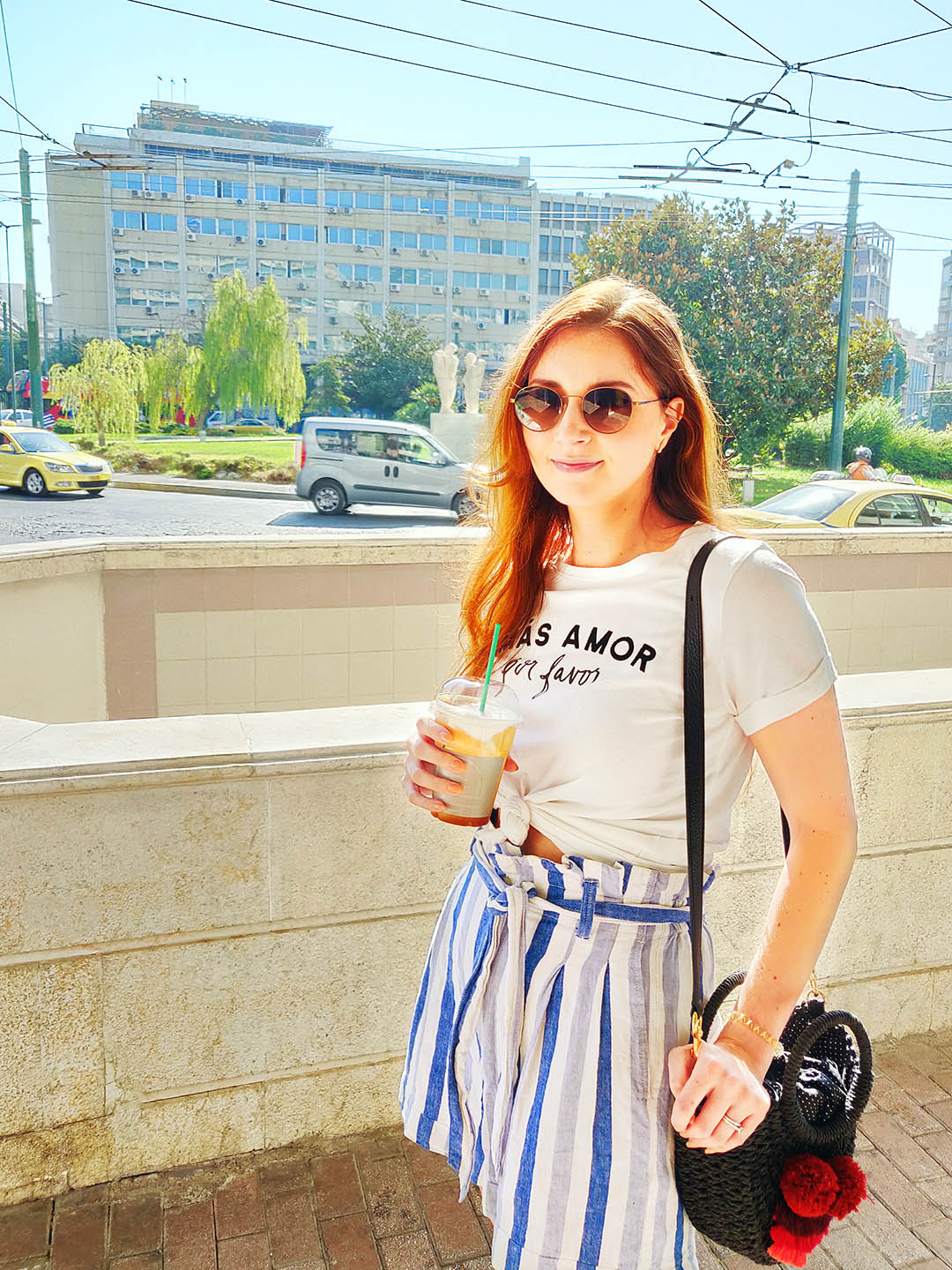 Top: Target (A New Day)
Shorts: Madewell
Glasses: Etnia
Shoes: Birkenstock in style Arizona