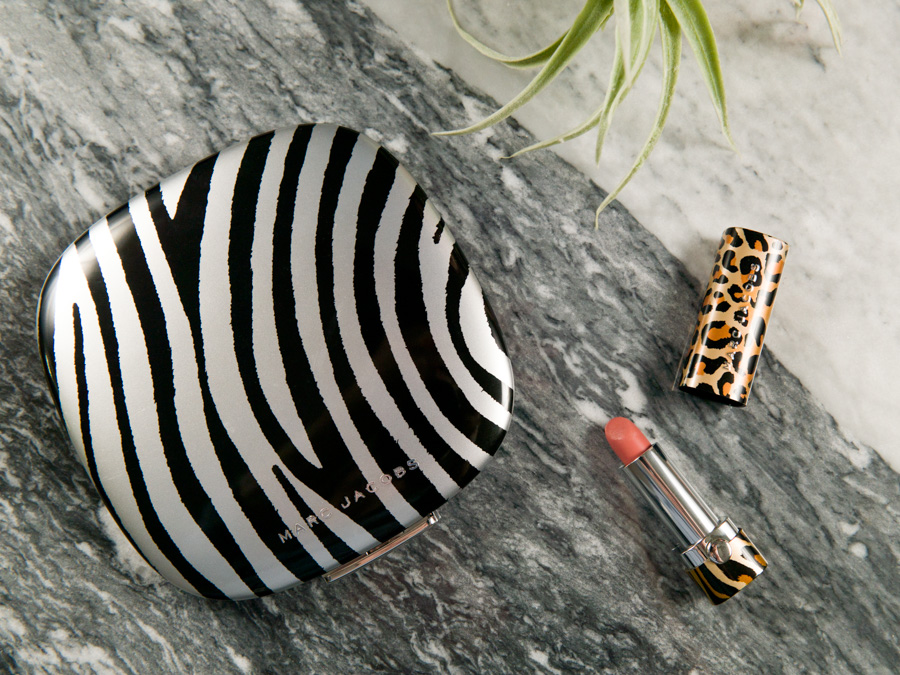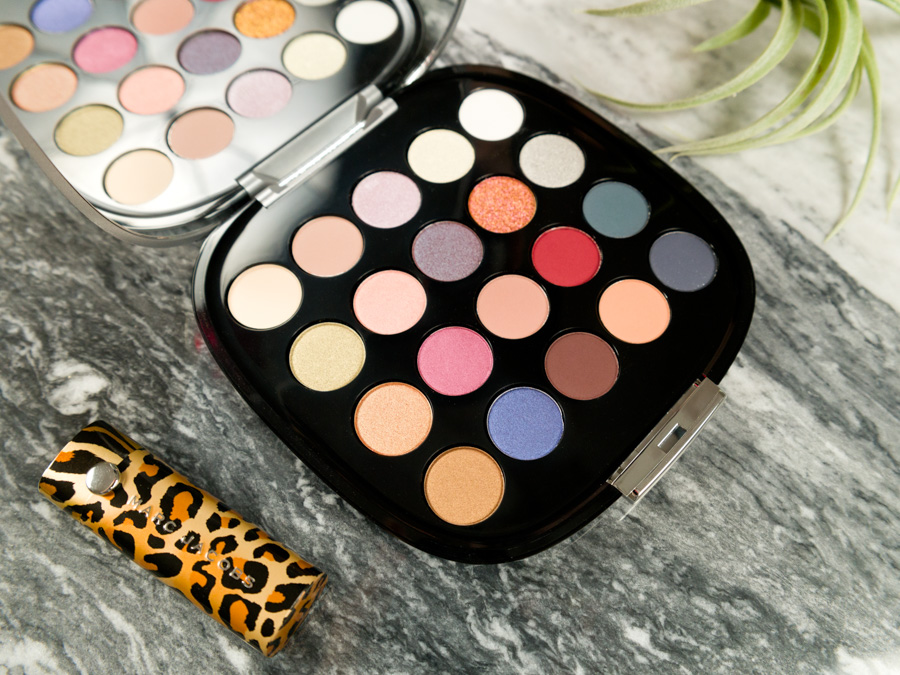 It's finally here, the holidays are officially upon us. One of my favorite times about the holidays are weather changes, autumnal candles, sweaters, boots, cuddles, and of course, holiday makeup. I'll be honest, I was not immediately drawn to the colors in this palette. Online, it was an easy pass for me. Once I saw it in store it was a different story. The colors drew me in, but then the swatches and formula left me putting it in my bag. I wanted to give this palette and it's lippie counterpart more attention, because after using them for a few weeks, I already felt they were becoming some of my favorites.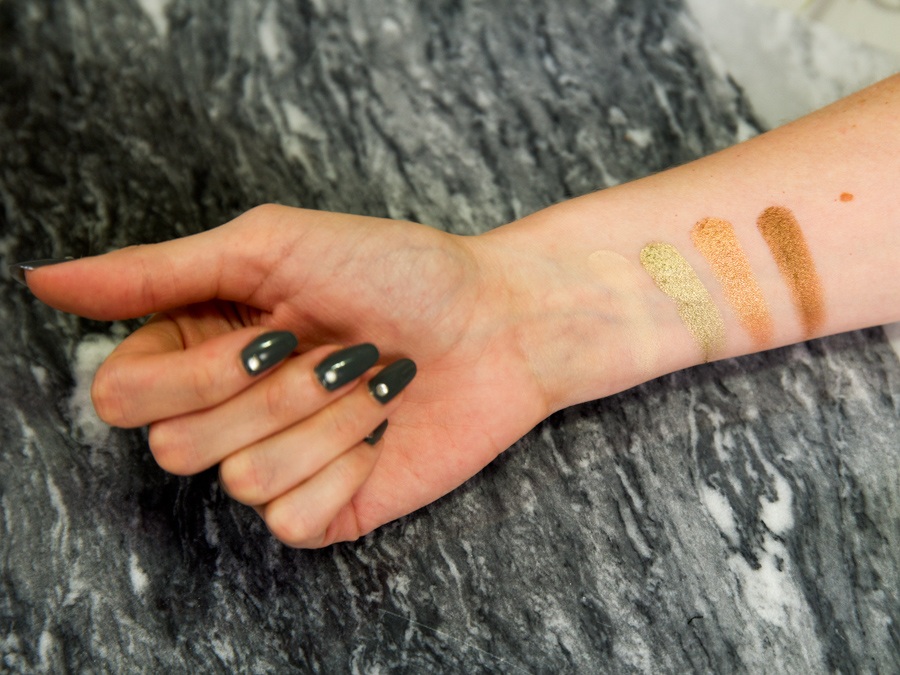 From left to right: Paper Tiger, Nest Egg, Golden Fleece, Foxy!
Paper Tiger is slightly darker than my skin tone, but works as a lovely canvas shade to start any look. The gold in the palette is the perfect neutral, almost champagne gold. This really drew me to the palette, as the Edgeitorial six shadow set is a much more rich, yellow/orange gold. I find that these more champagne/neutrals just work better on my fair complexion. Overall, I am just so impressed with the texture and pigmentation of these colors.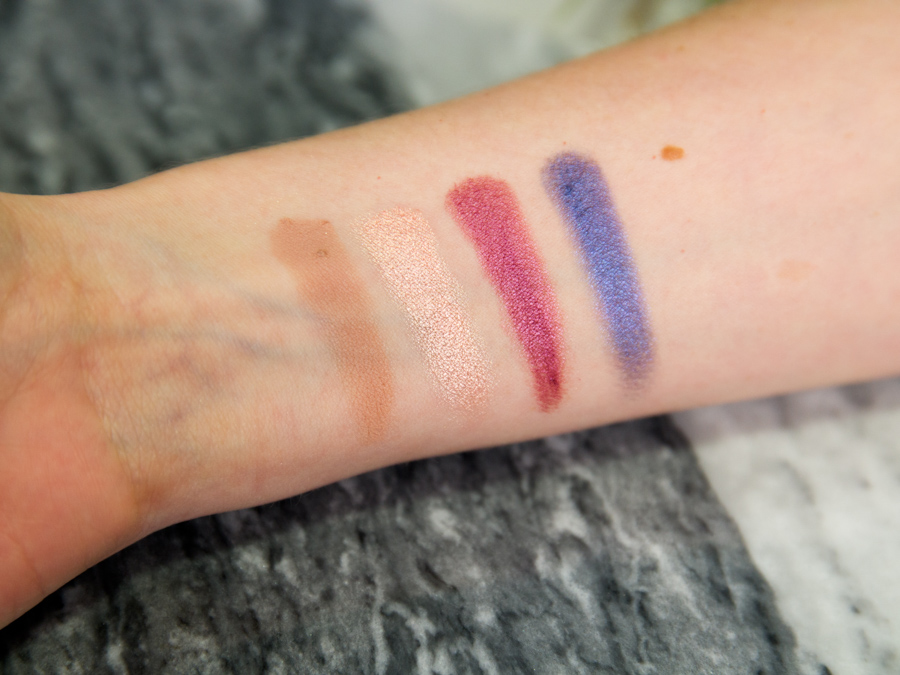 Nine Lives, Lion's Share, Cat Fight, Free Bird
I think when first looking at this palette, Cat Fight and Free Bird, although beautiful, are the colors that make this palette confusing upon first look. The Marc Jacobs beauty team made pairing these colors so easy when you put the quads together vertically. If you are someone who like palettes to be organized in a way that makes sense for a total look, this is something that will definitely help. All of these swatches are compartmentalized in five groups of quads the way MJB intended them to be.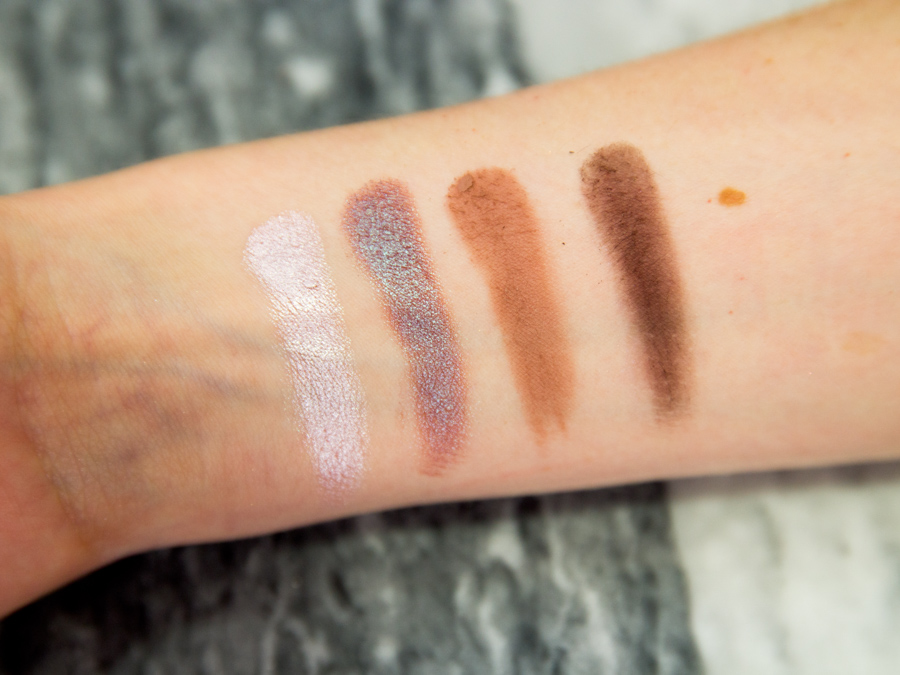 Sheepish, Chameleon, Dog & Pony, Bearish
Here is where you start to notice that the mattes in the palette are very soft. That being said, they are not near as soft as the ABH palettes, and although soft, they are very creamy to the touch. You will notice a few pieces of shadow that came off on these swatches, but blending them is quite effortless. I will say, though, that because they are so soft I definitely recommend using an eyeshadow primer. I found that when I used my Tarte Shape Tape with a little setting powder the mattes didn't wear as long as I would have liked.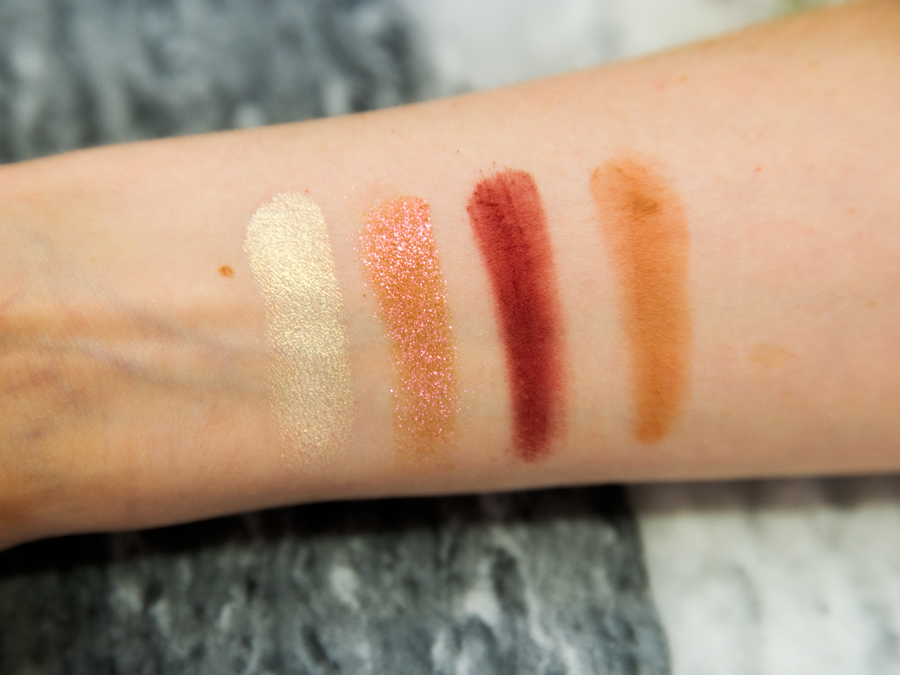 Early Bird, Hen Party, Bull's-Eye, Cat Call
Is is possible Hen Party is quite worth the $99 in full? Of course not, but it sure comes close. This color is to die for! As someone who owns more palettes that I'd like to admit, I can tell you I have nothing like this in my collection. This photo doesn't even do it justice. This is the shade that drew me in. This is where it all started. This is a fair warning.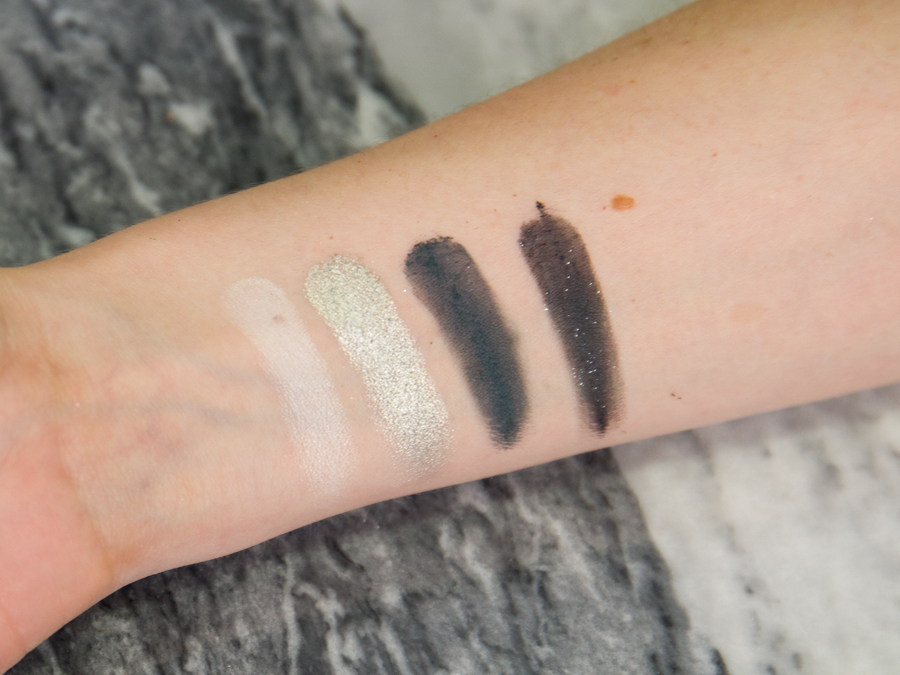 White Elephant, Funny Bunny, Pea-cocky, Crow's Nest
Upon first look at this row, I was all "meh". But then, then…I put it on my eyes. WOW. This is an effortless catwalk look at the tip of your fingers. I think these blue tones pair so lovely with the hint of honey rose colored lipstick. These colors on, just gave me some kind of "it" girl feeling. Channeling my Alexa Chung, I smoked out Pea-cocky in my crease, White Elephant on my lid, Crow's Nest in the outer V, and Funny Bunny for a bit of highlight. I was transformed into a 60's maven, and loving it.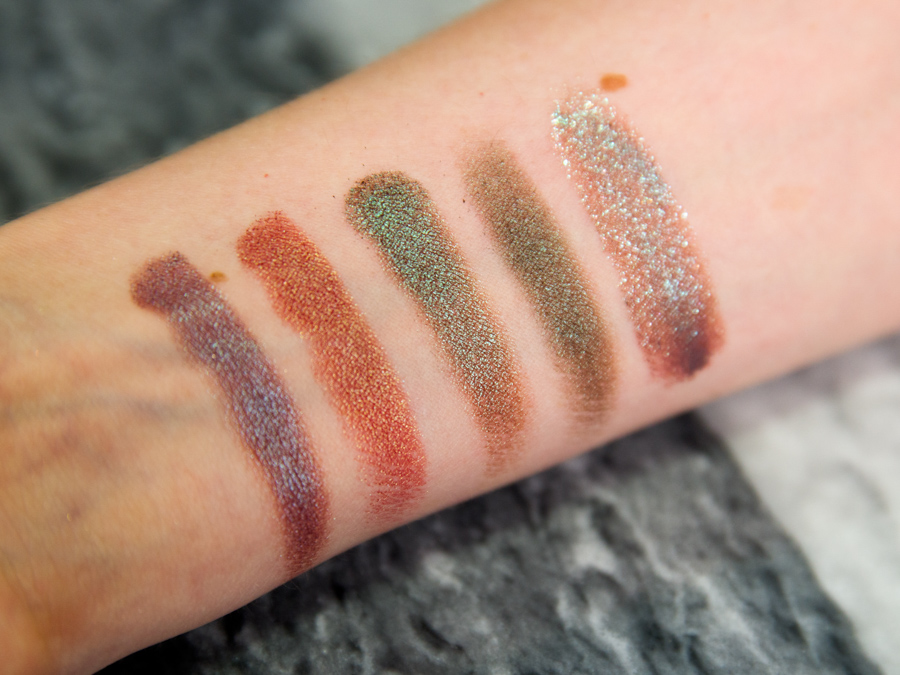 MJ: Chameleon, Natasha Denona: Dragon Bite, Buxom: No Faux,
Wet N Wild: Plaid to the Bone, Butter London: Oil Slick
Here, I wanted to swatch Chameleon next to some of my other favorite duo chrome shadows in my collection for comparison. It's funny how, in store, I saw that shade and immediately thought, I have that already. However, once I had it next to some of my other faves, I realized how different it actually was. A lovely surprise.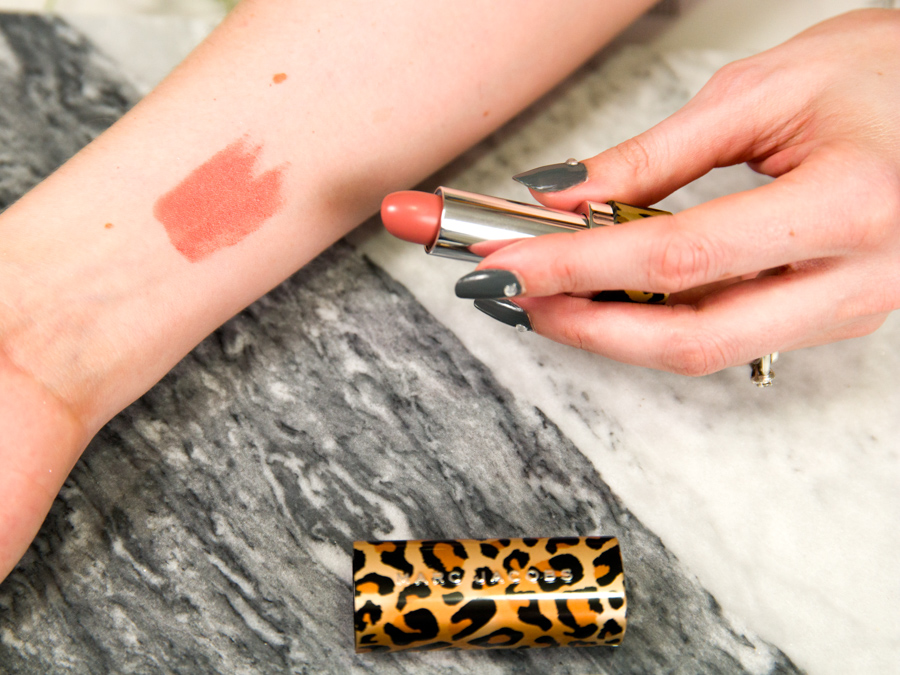 Full On Lip Creme in Purr-fect.
I also wanted to include this gorgeous, universally flattering lip color when talking about this collection. It is described as rose-bud pink, with color that lasts up to 10 hours. Now, if I didn't eat anything, I'm sure it would last the full 10 hours, but let's be real. This is a cream lipstick. However, of all my creme lipsticks, this one is definitely the most long lasting…even after eating. It is also the most hydrating. This lipstick does wonders for the lines in my lips, maybe even more so than most chapsticks–and that is probably what is most impressive. It contains seaberry oil, (a favorite skincare ingredient of mine), meranti, coconut butter, and peptides for a plump effect. I did notice that my lips seemed slightly plumped, but not full/lip injected. In other words, the perfect pout to compliment the perfect eye.