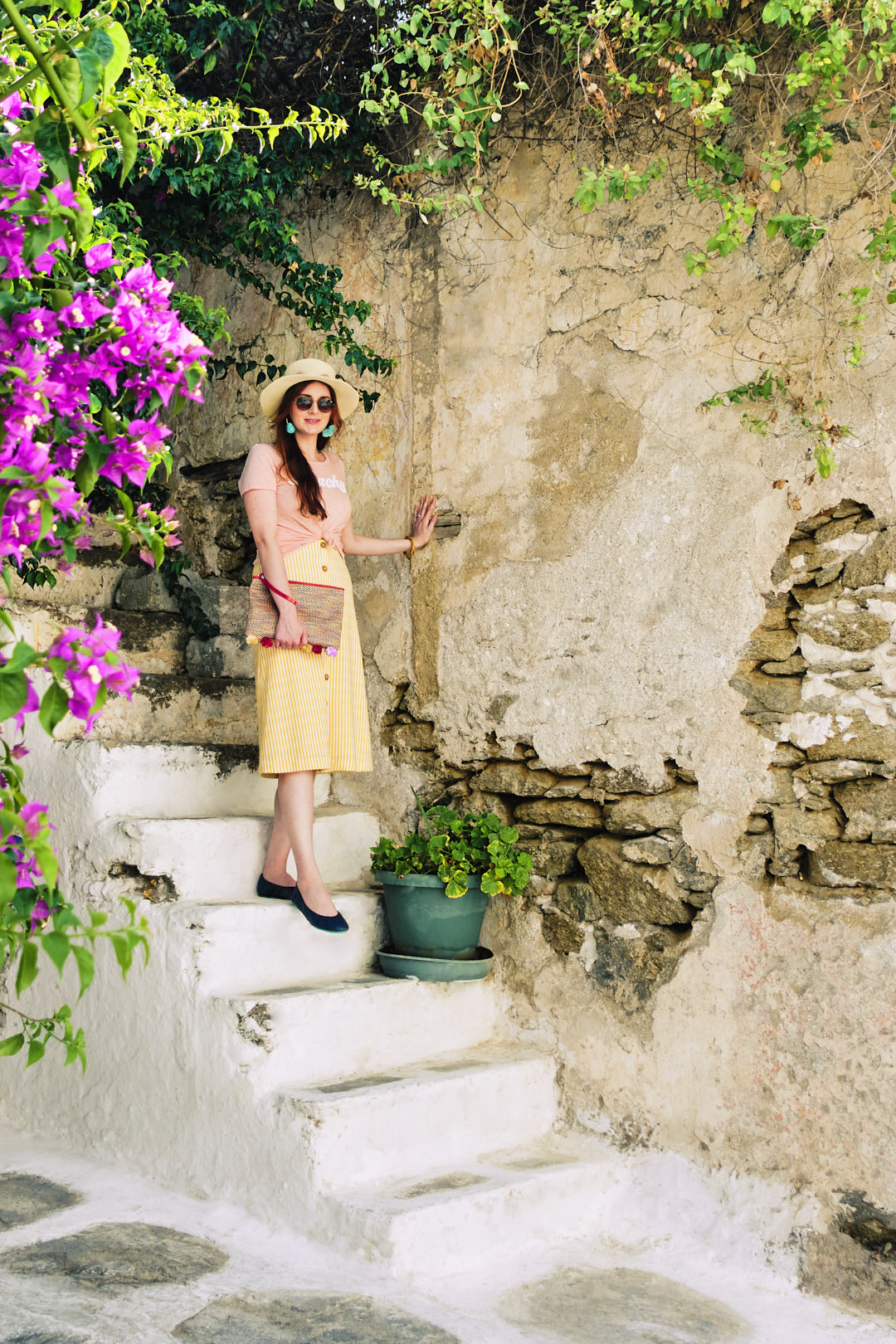 Downtown Mykonos is gorgeous and every corner has a street to get lost on. It's easy to get lost in the streets as each gorgeous view takes you from one street to the next. I even met a special friend.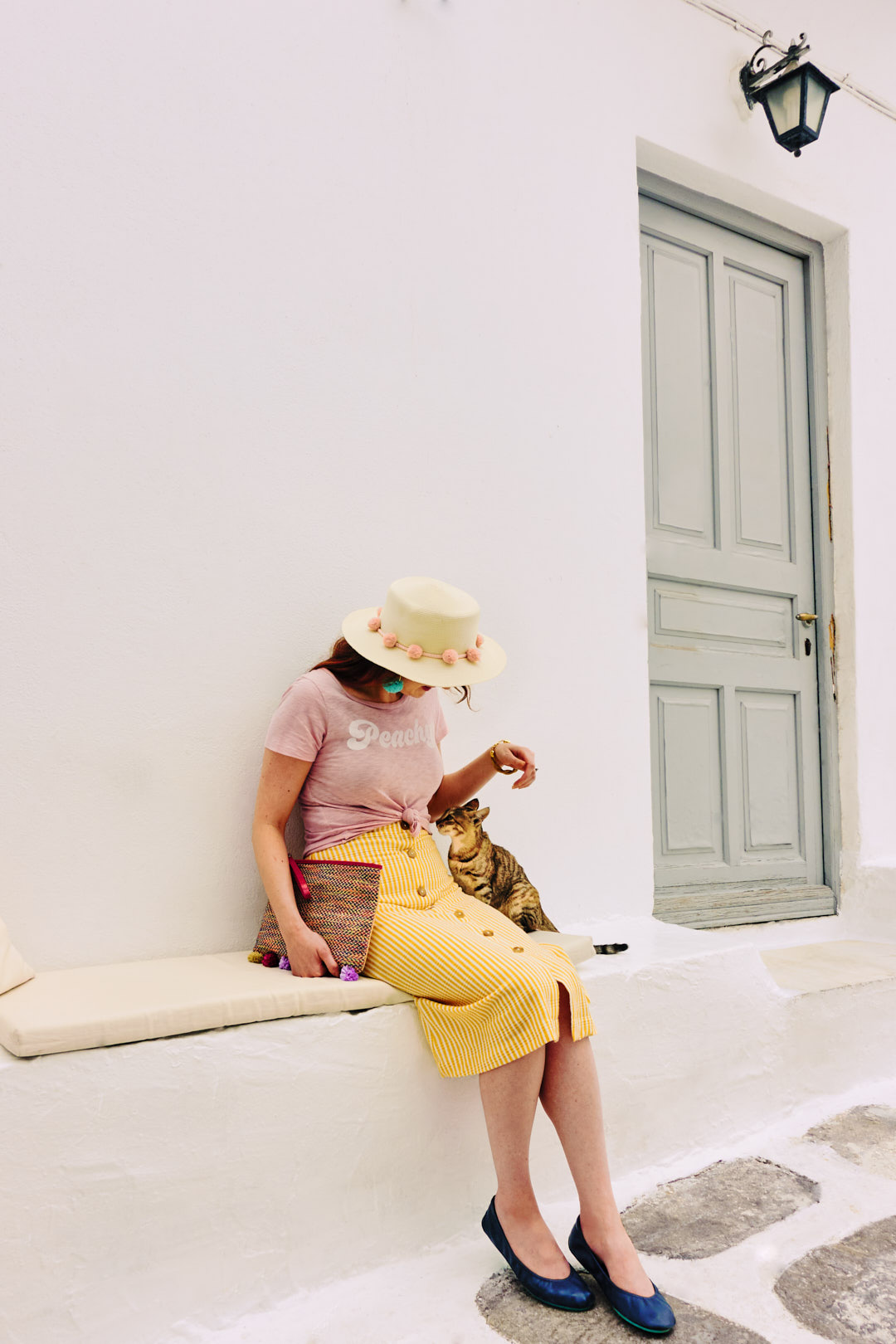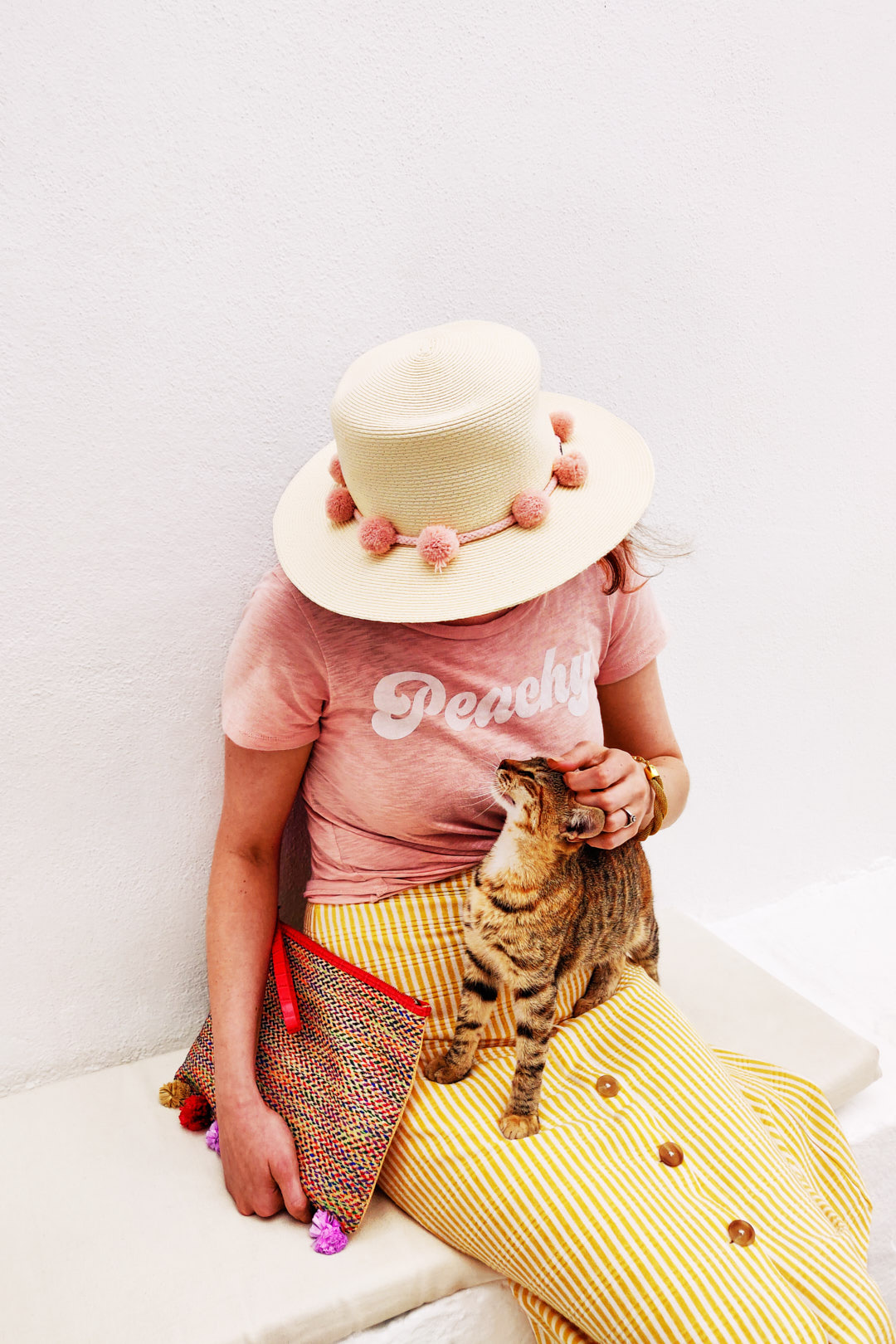 Gimme a graphic tee, a kitty, and some pompoms and I am set. I am loving the graphic tee trend that has made a come back. If only I had kept my sassy graphic tee's from junior high….
One thing that hasn't changed since junior high is my love for mixing prints and colors. Whether it be nail colors or what I'm wearing, I love thinking about what colors, patterns and textures go together. If this intimidates you, don't think of clothes you have, but think of color palettes and go from there. If you have a Pinterest account it is very easy to search color palettes if you need a little more inspo.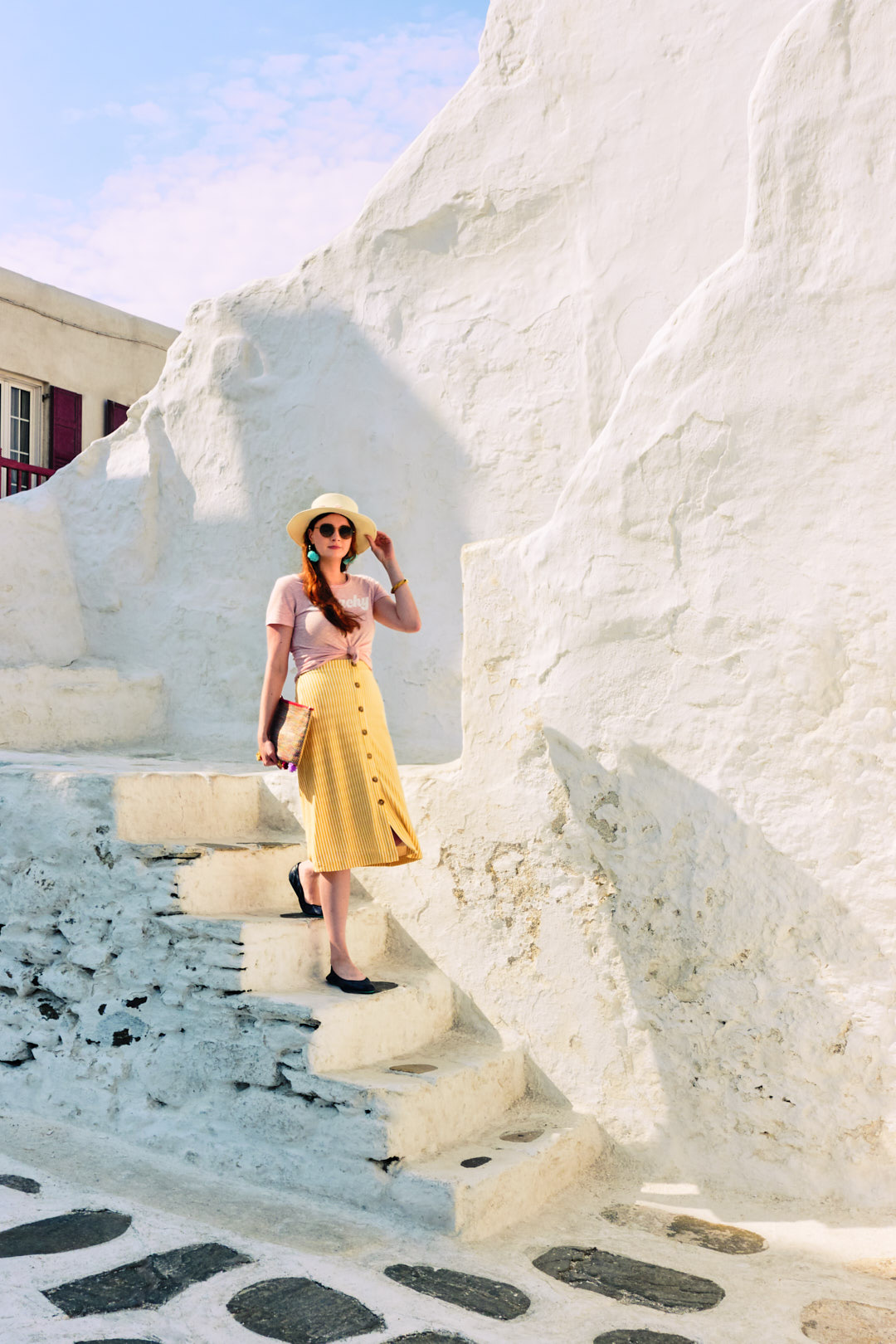 The churches in downtown Mykonos, and in Greece in general, are so beautiful. The white walls are a reminder of the purity of our Savior, and even miles away from home I feel completely at peace.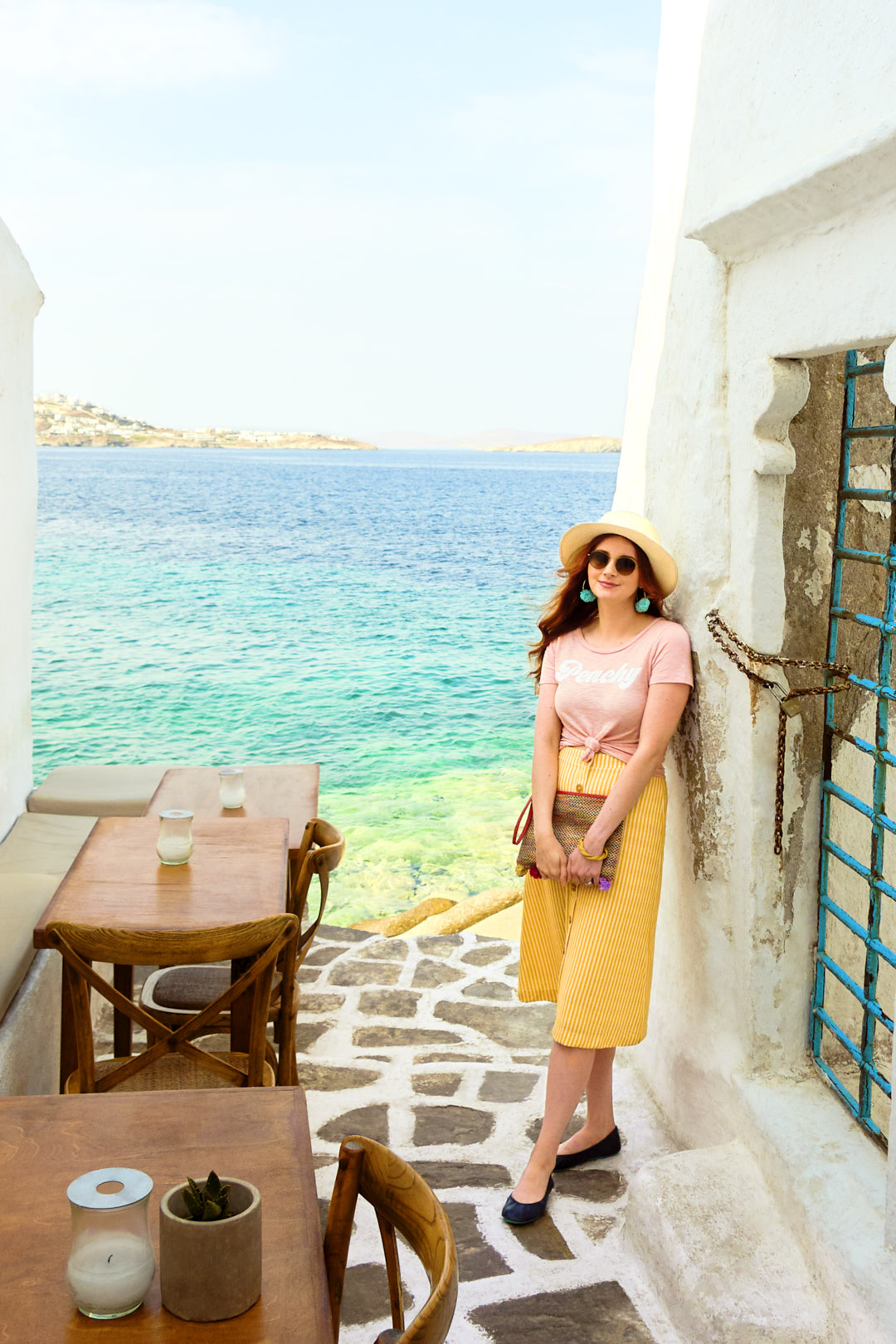 The photo above may be my absolute favorite from our entire trip, outside of the ones with my husband. Mainly because this view is the exact picture I had saved on my Pinterest board for a dream vacation. Little did I know at the time I saved this exact photo is the view looking out (see below)…even looking at these pictures now I still can't believe I made it there.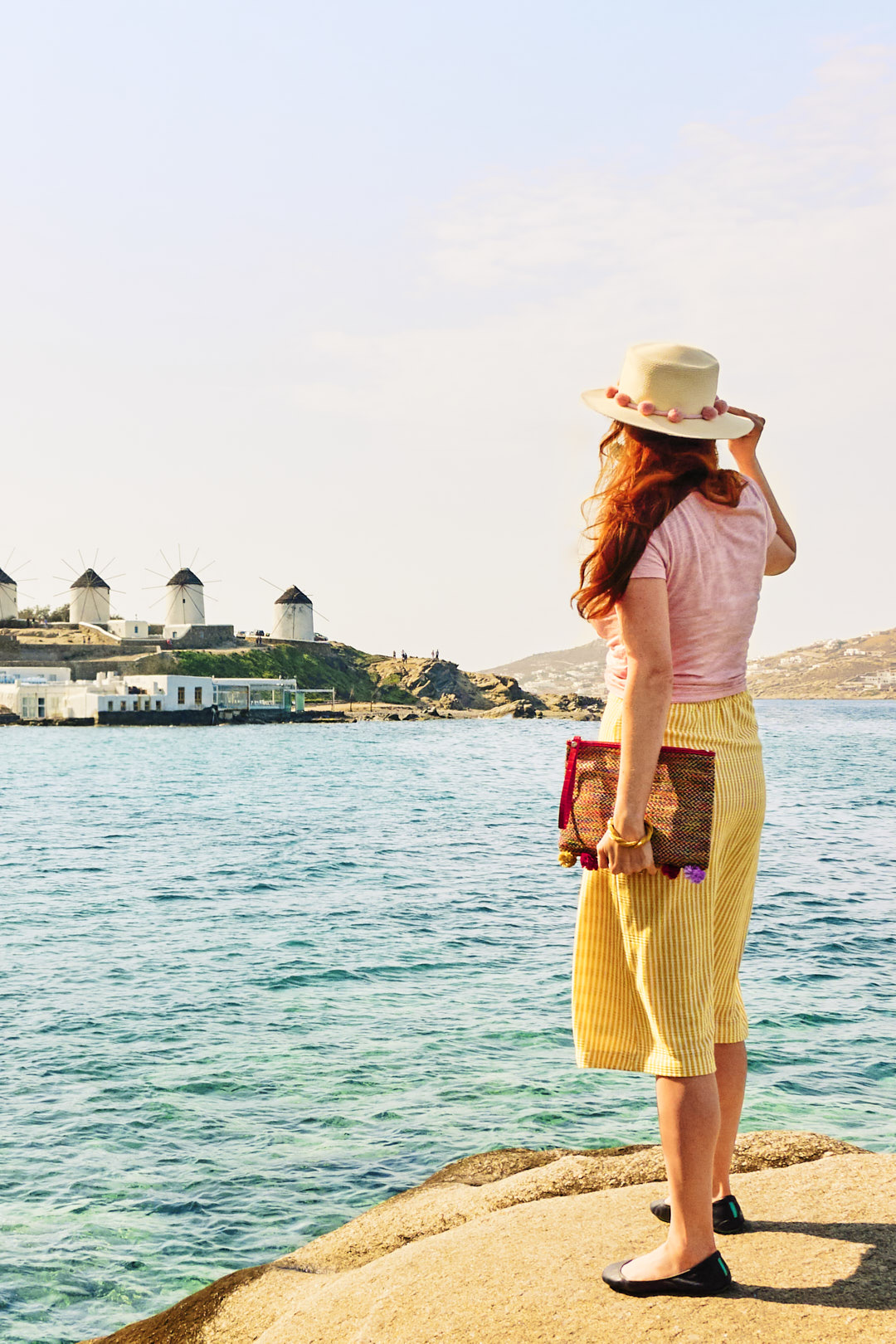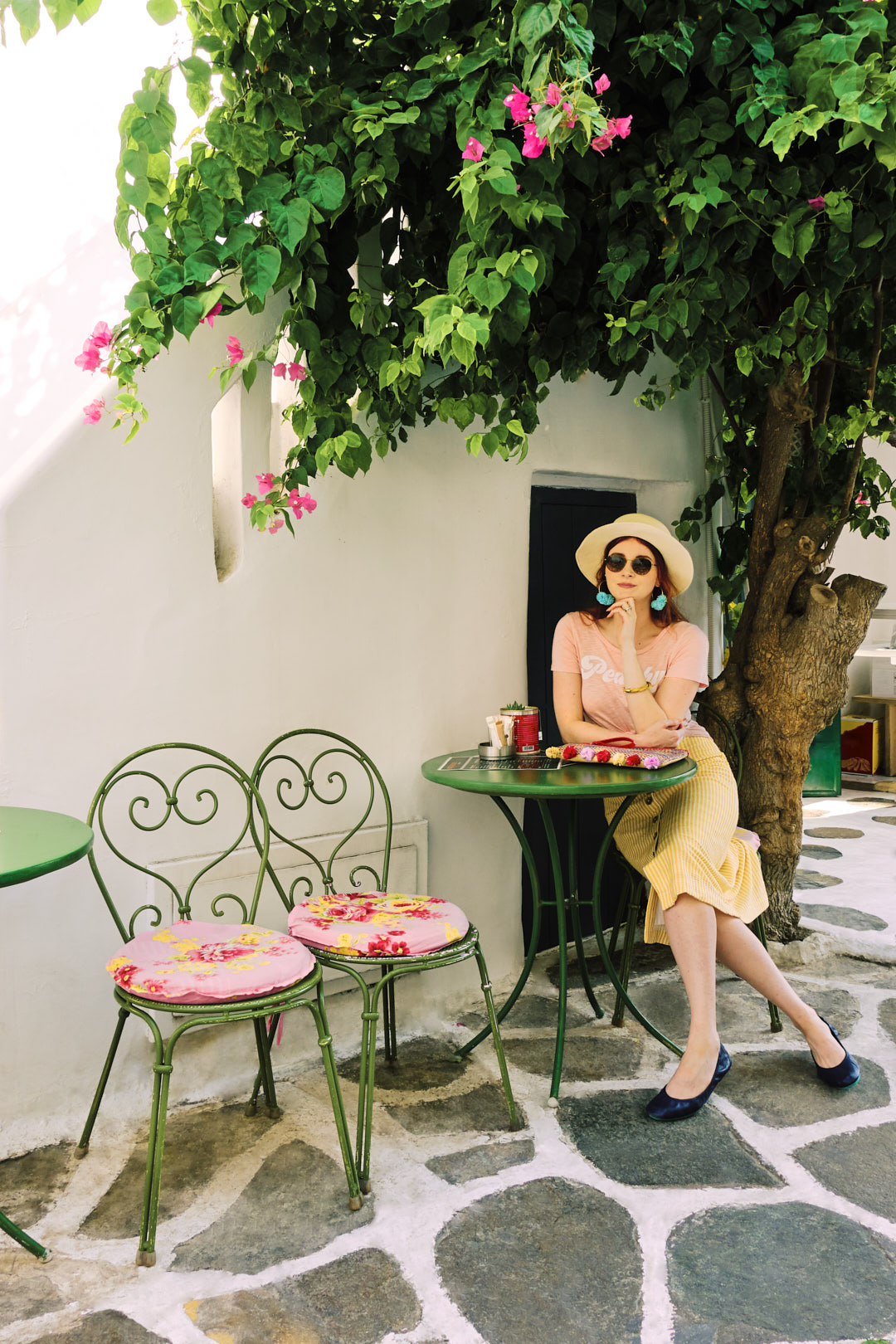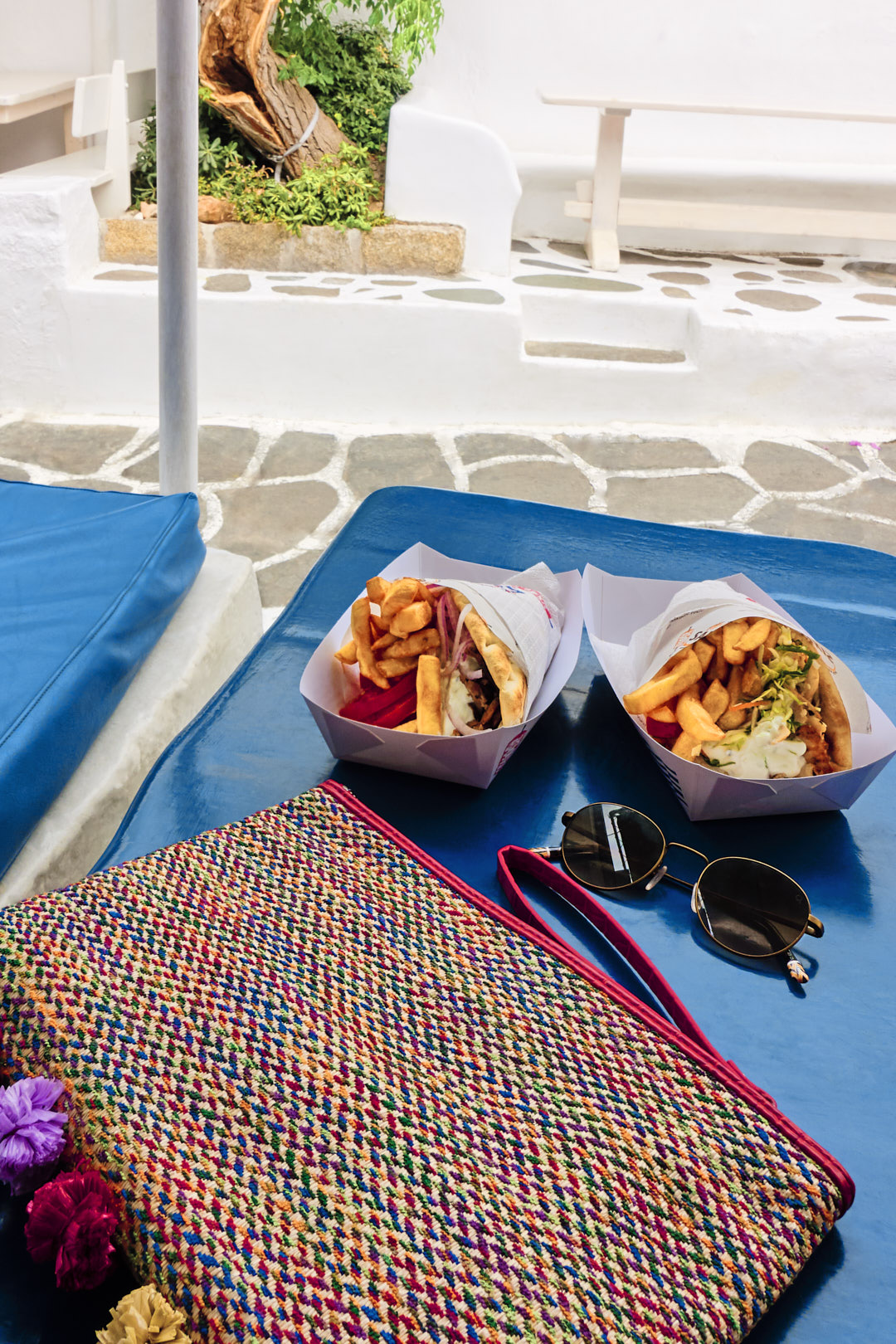 Now let's take a minute to talk about the food, but especially the Gyros. I could eat them all day everyday. This one in particular was our absolute favorite for the entire trip. We made sure to sample several places throughout our journey, but Sakis was easily the best.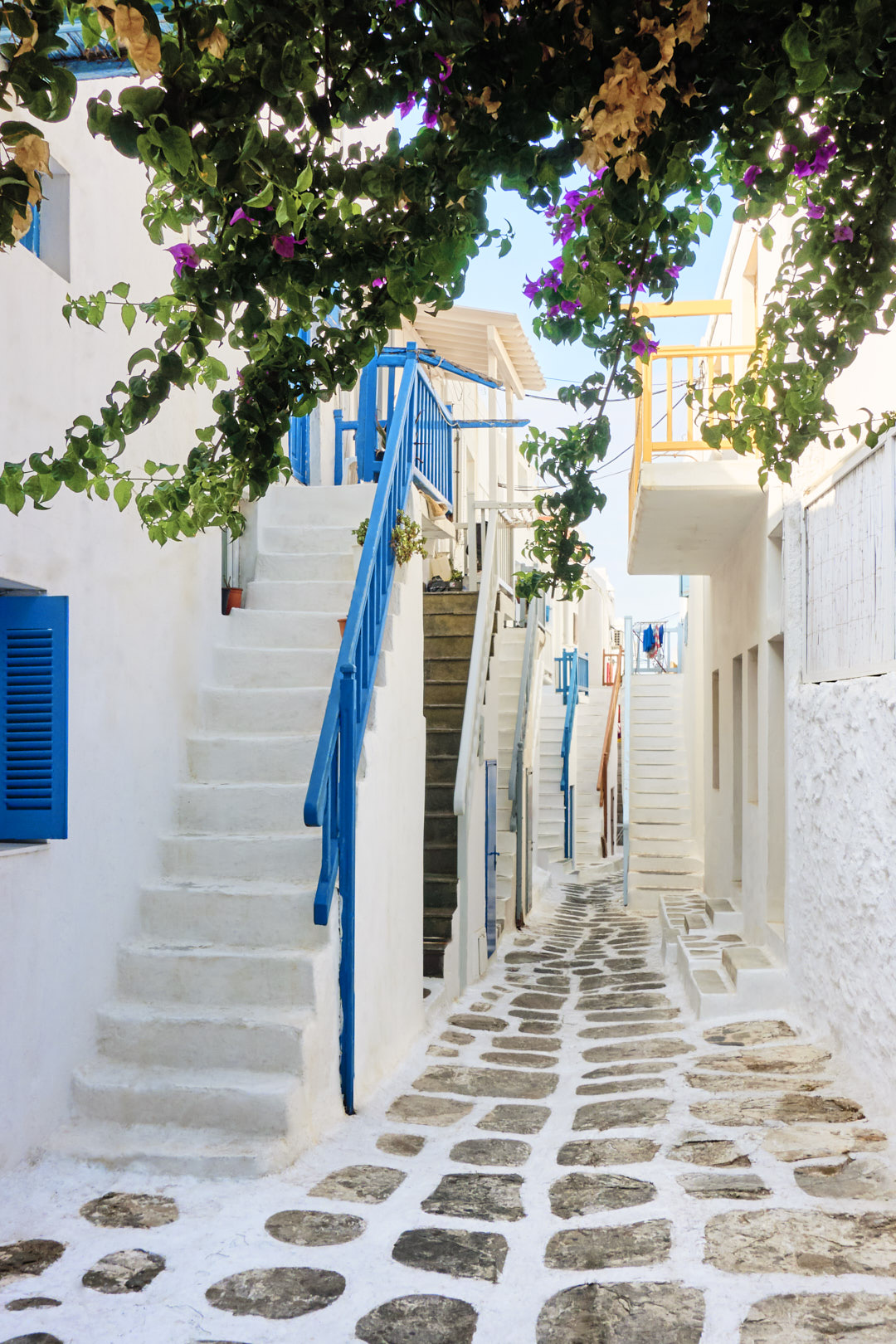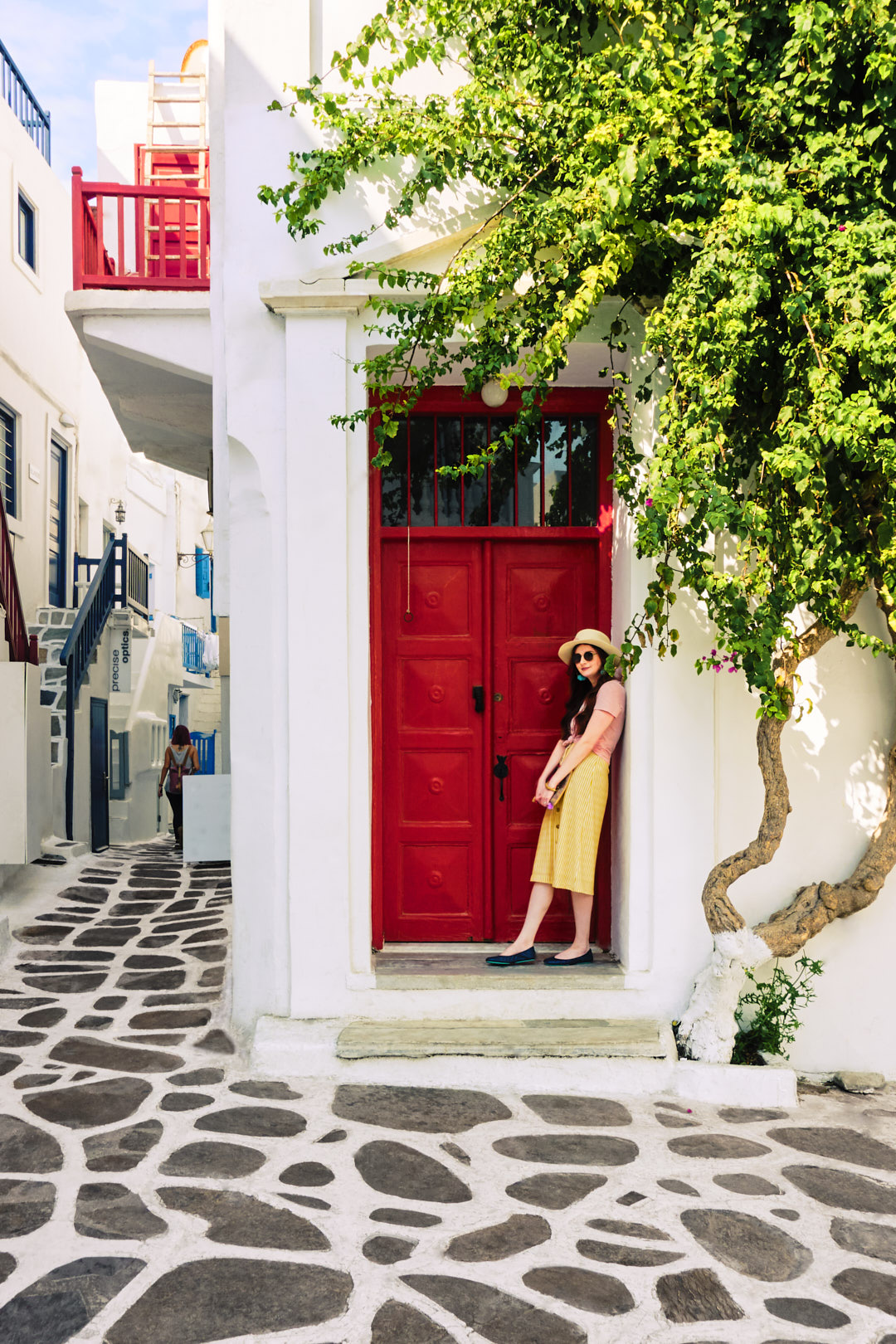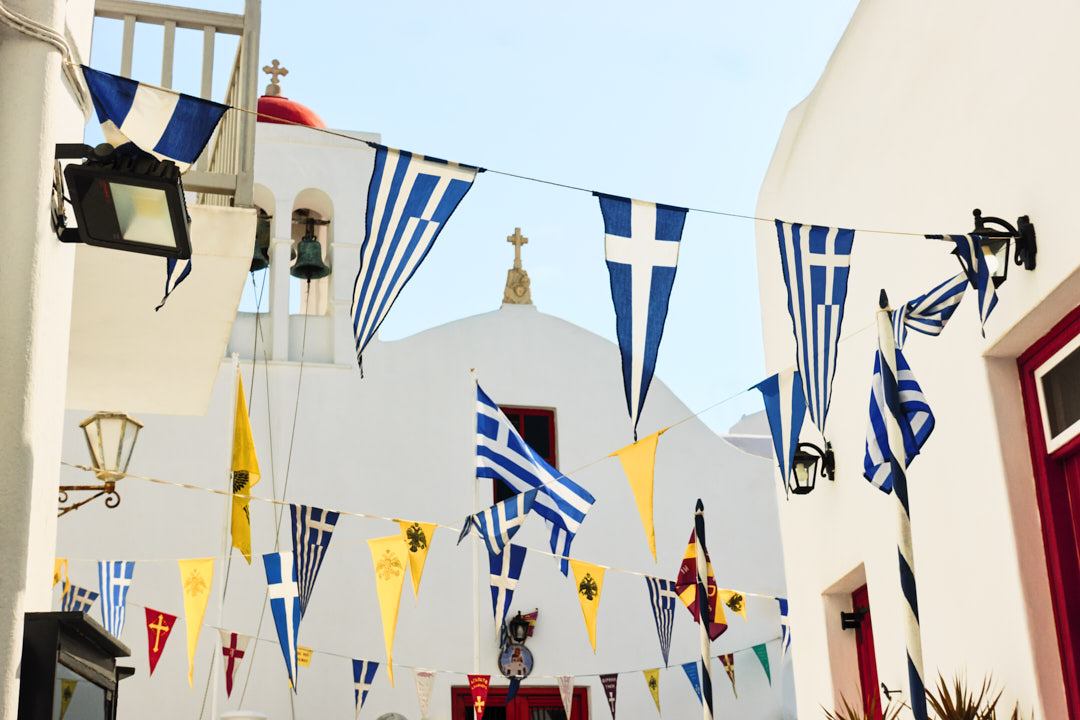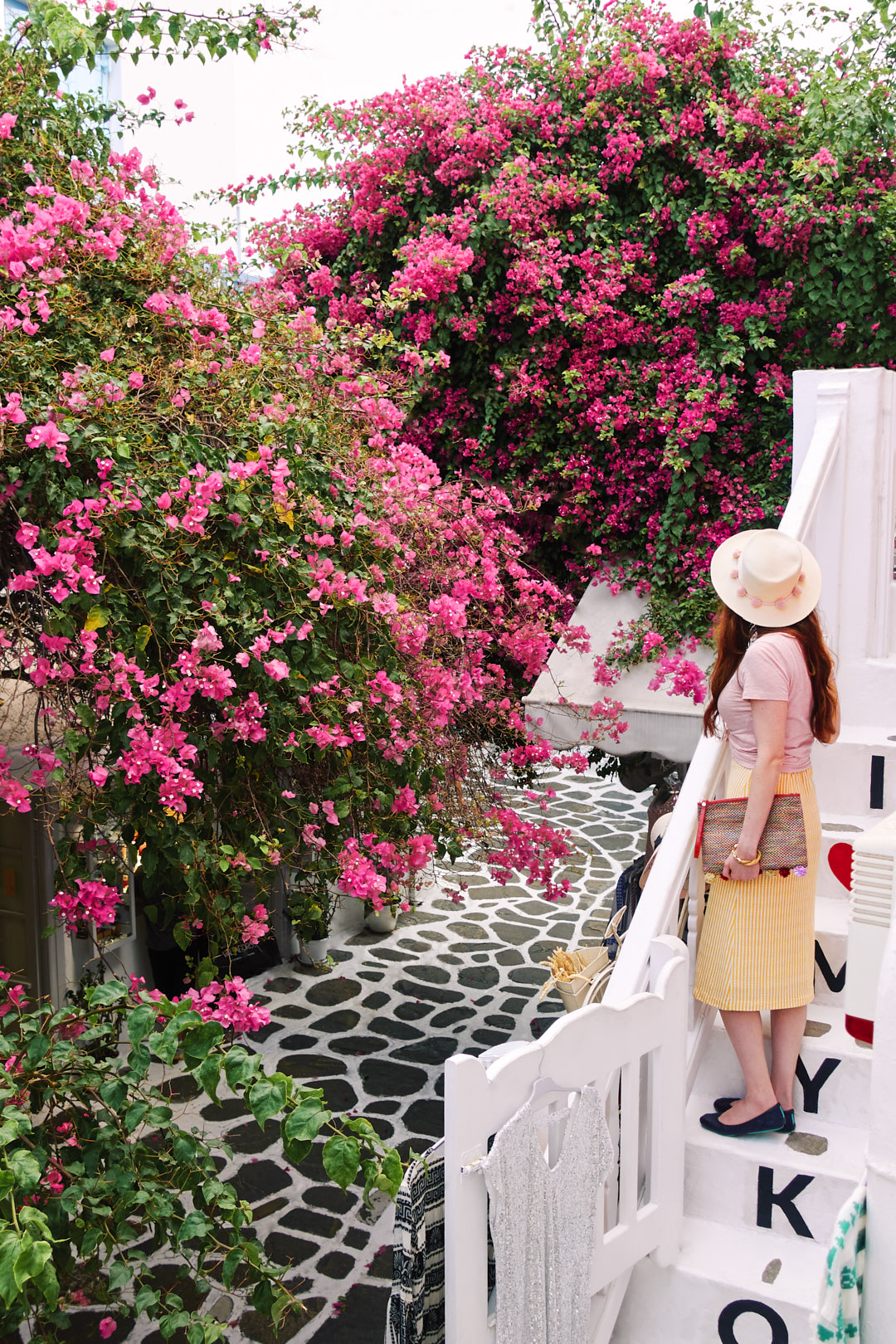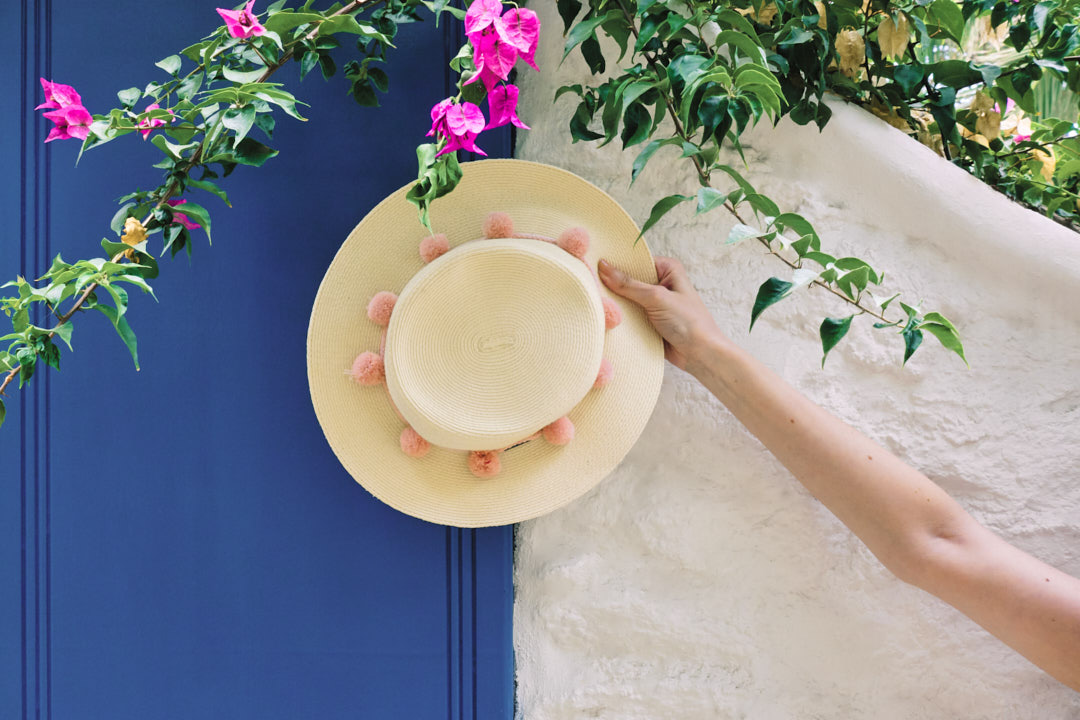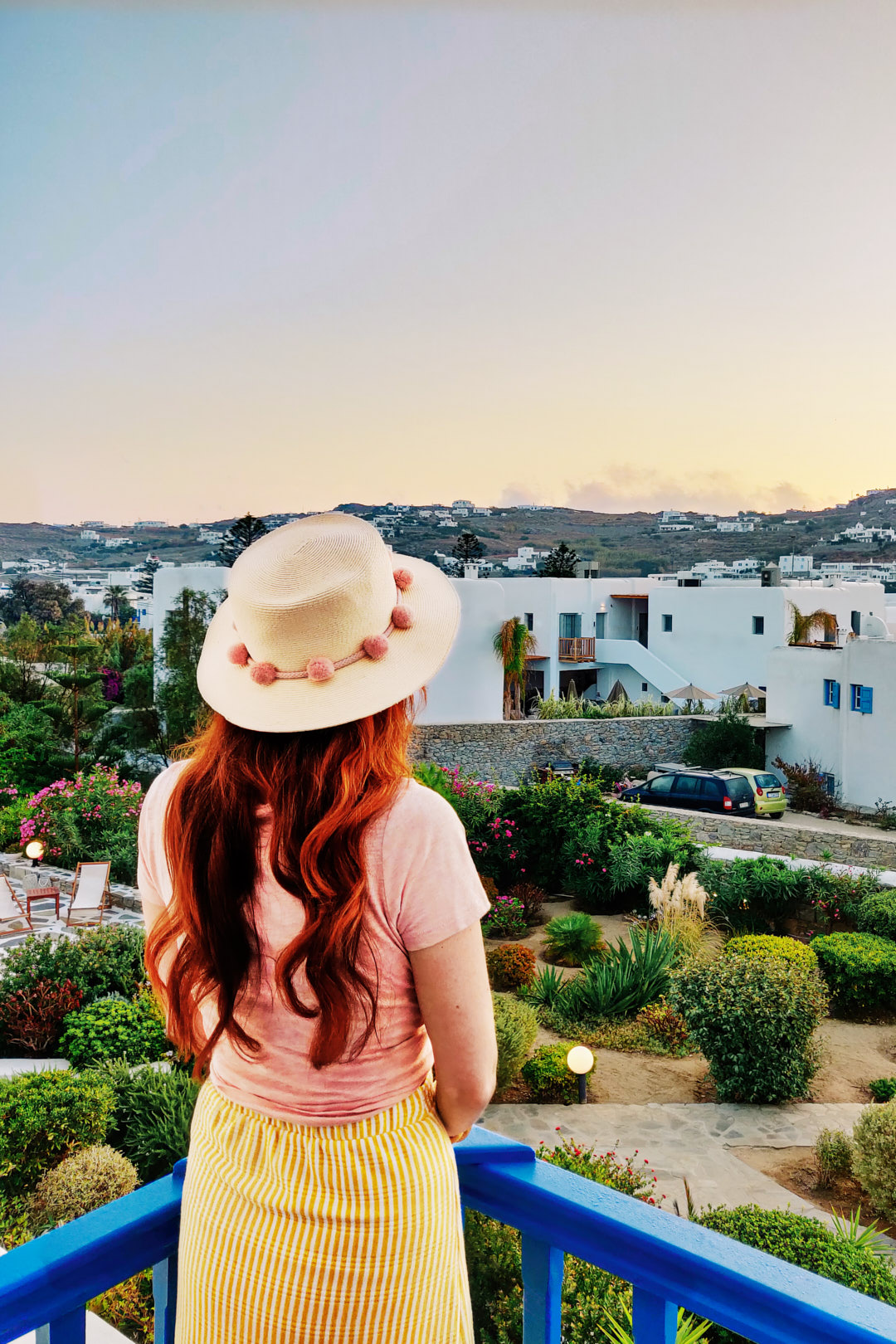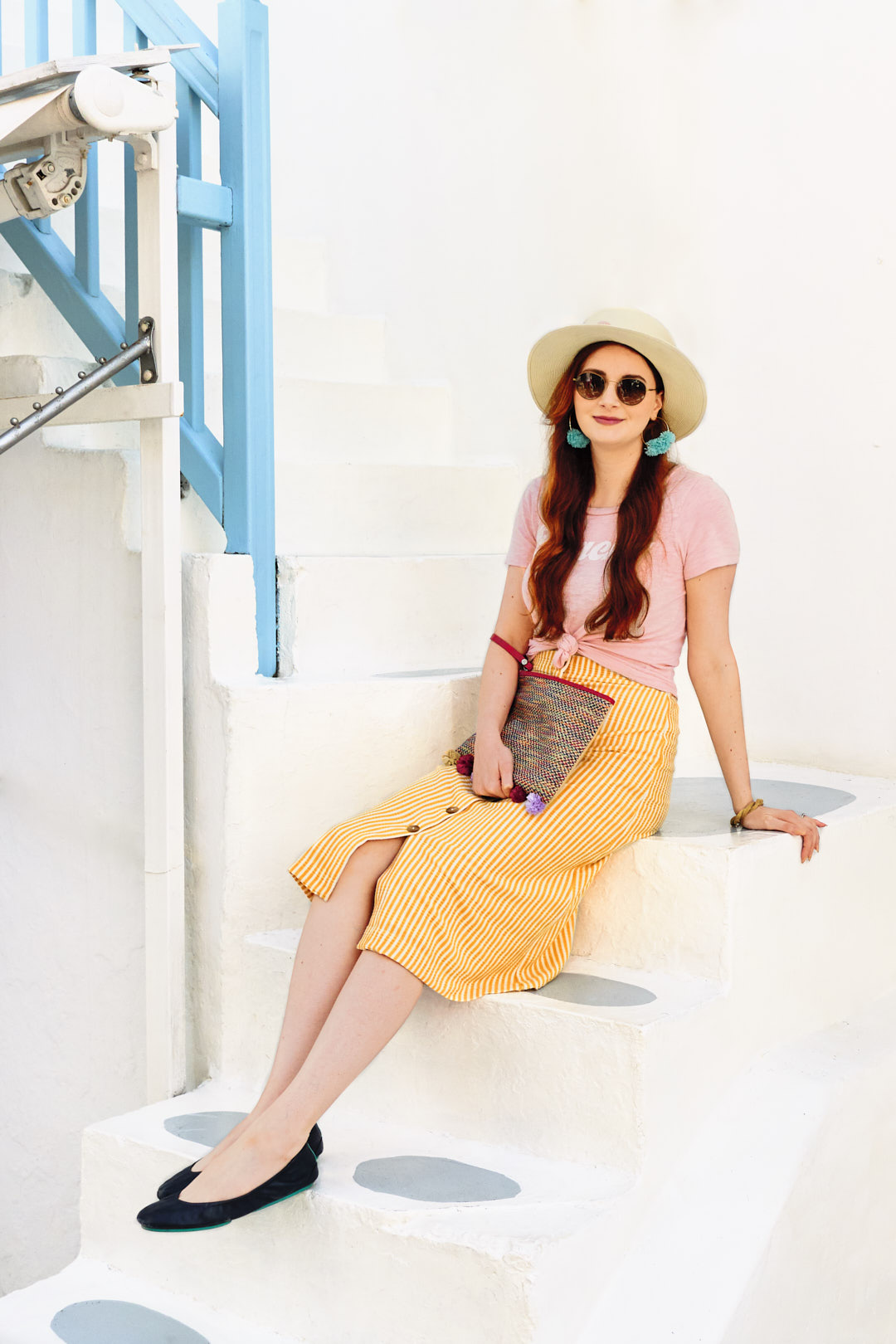 Even though Mykonos has the reputation of a party island, don't be so quick to judge this beautiful paradise. We were able to find cozy restaurants, beautiful sunsets, and were only footsteps from the beach. Looking back this was my favorite and easily the most romantic spot of our trip. Now onto Santorini…
Top: Target
Skirt: LC Lauren Conrad
Shoes: Teiks
Bag: Sam Edelman
Hat: BCBG
Earrings: Baublebar