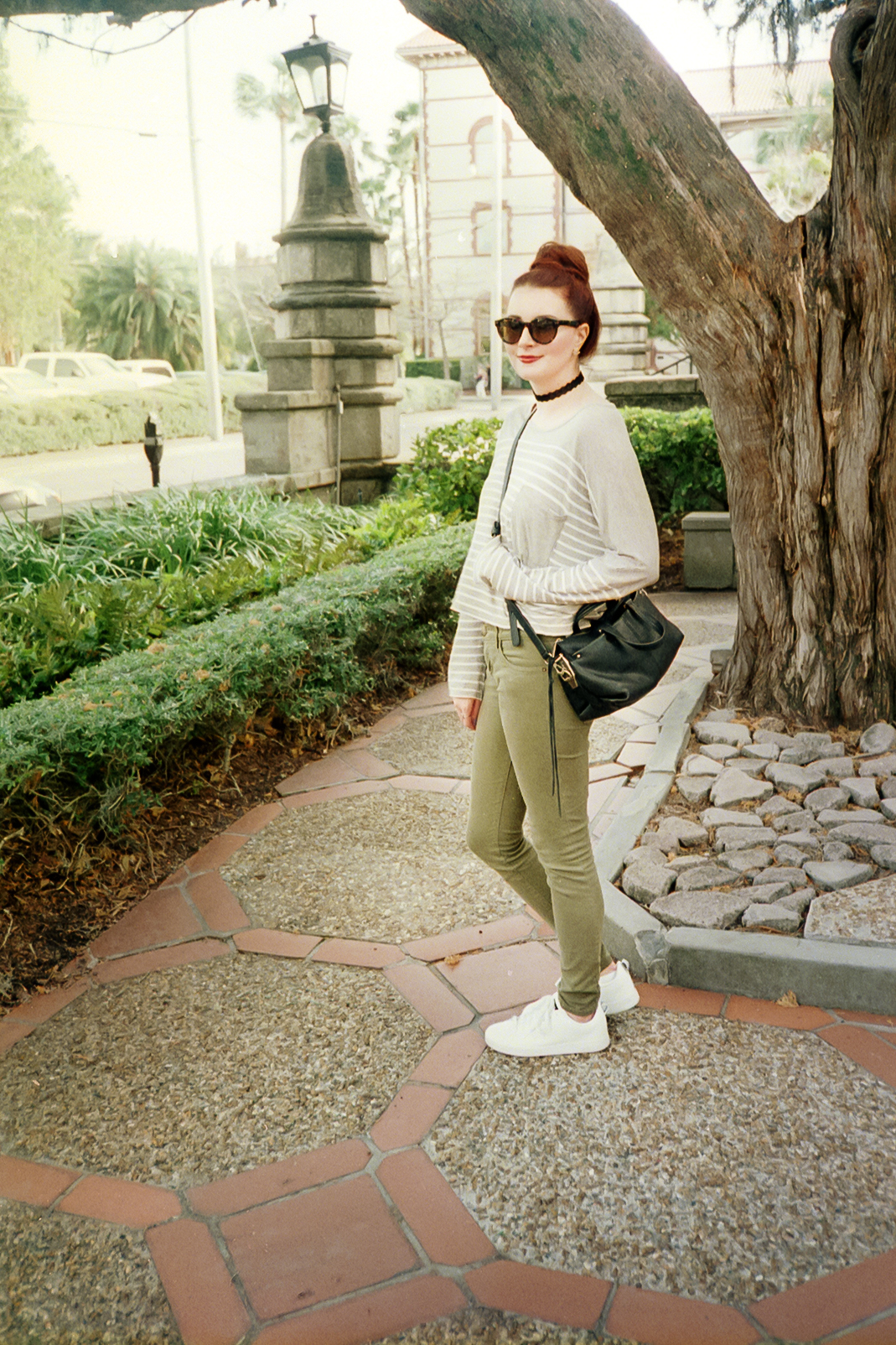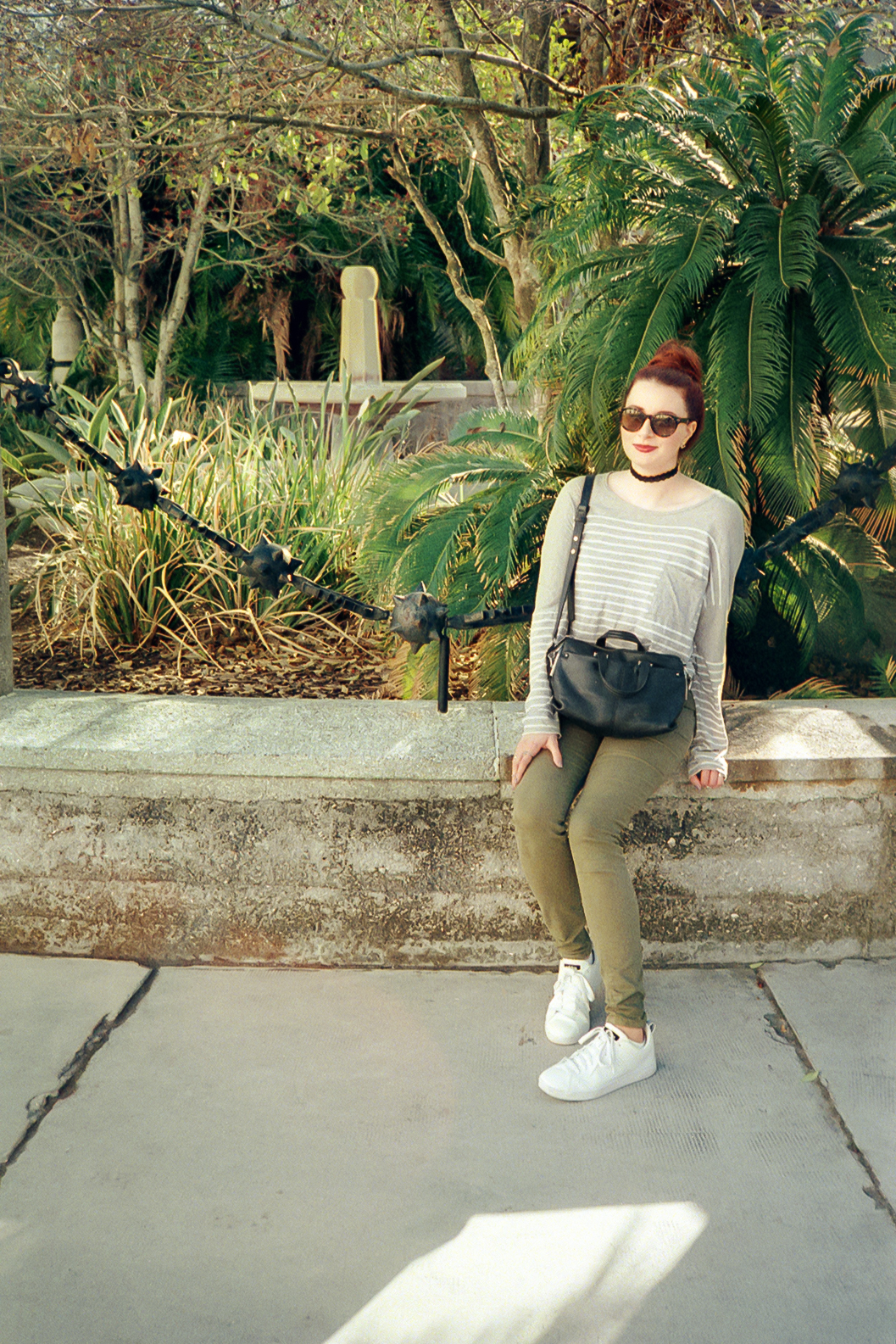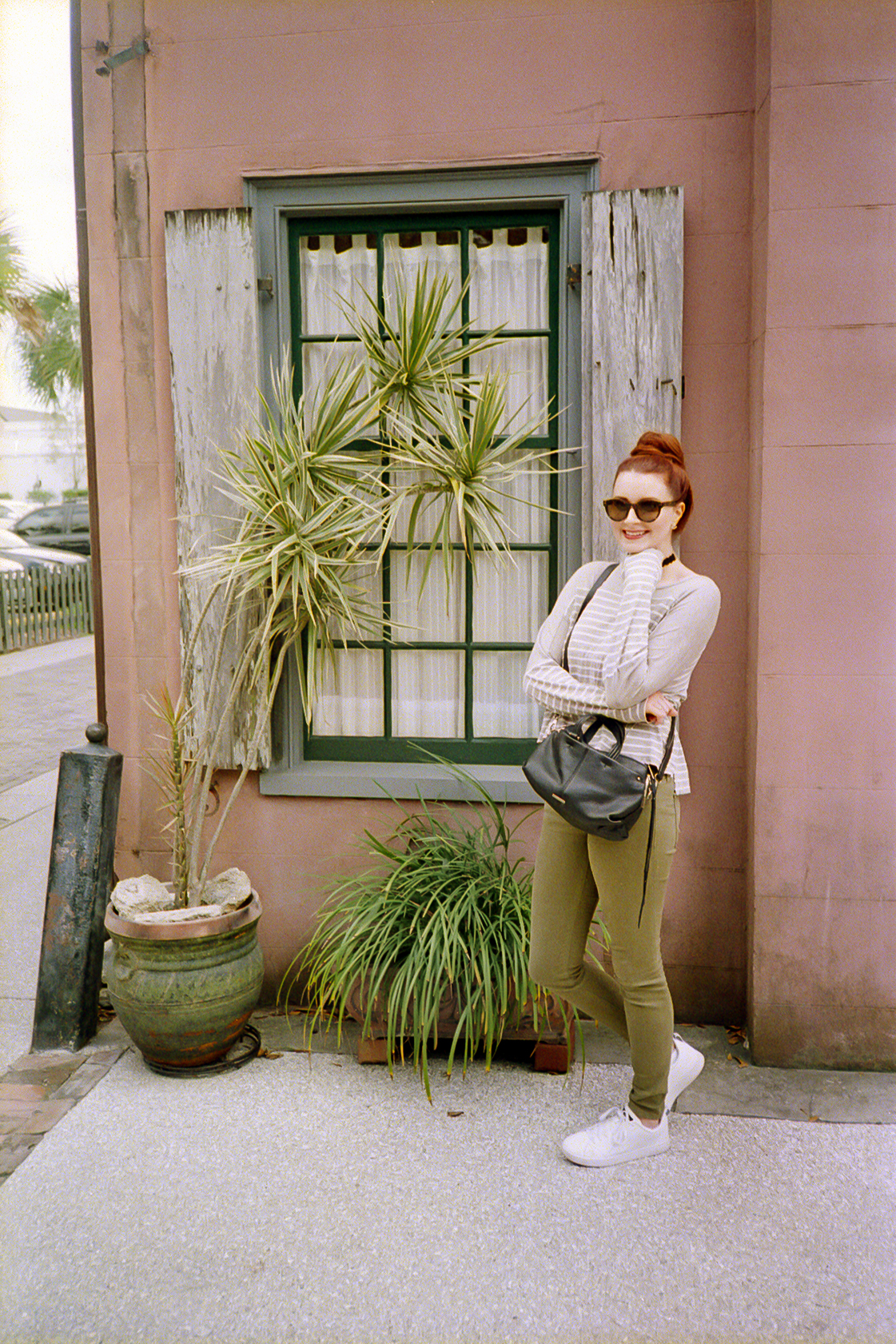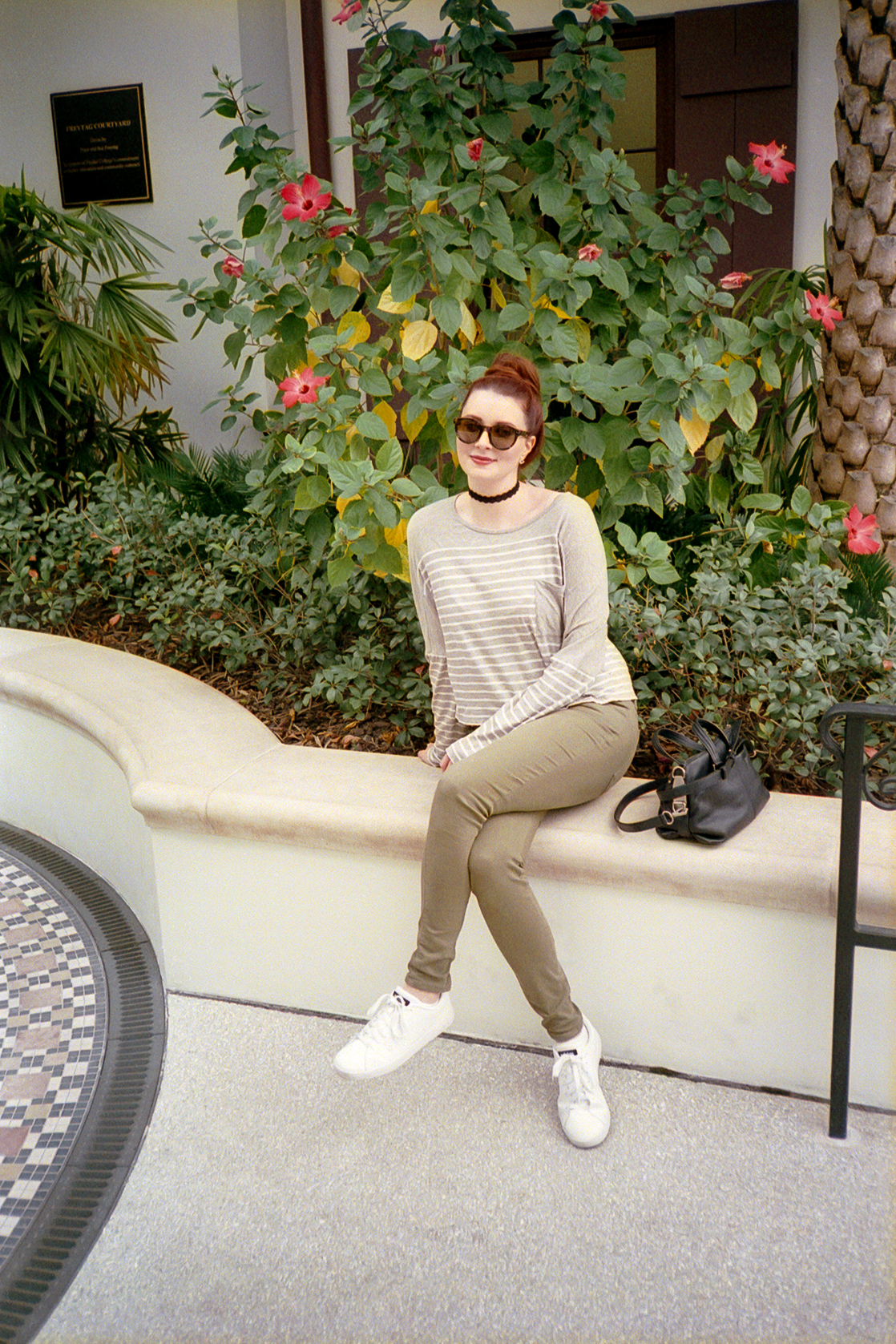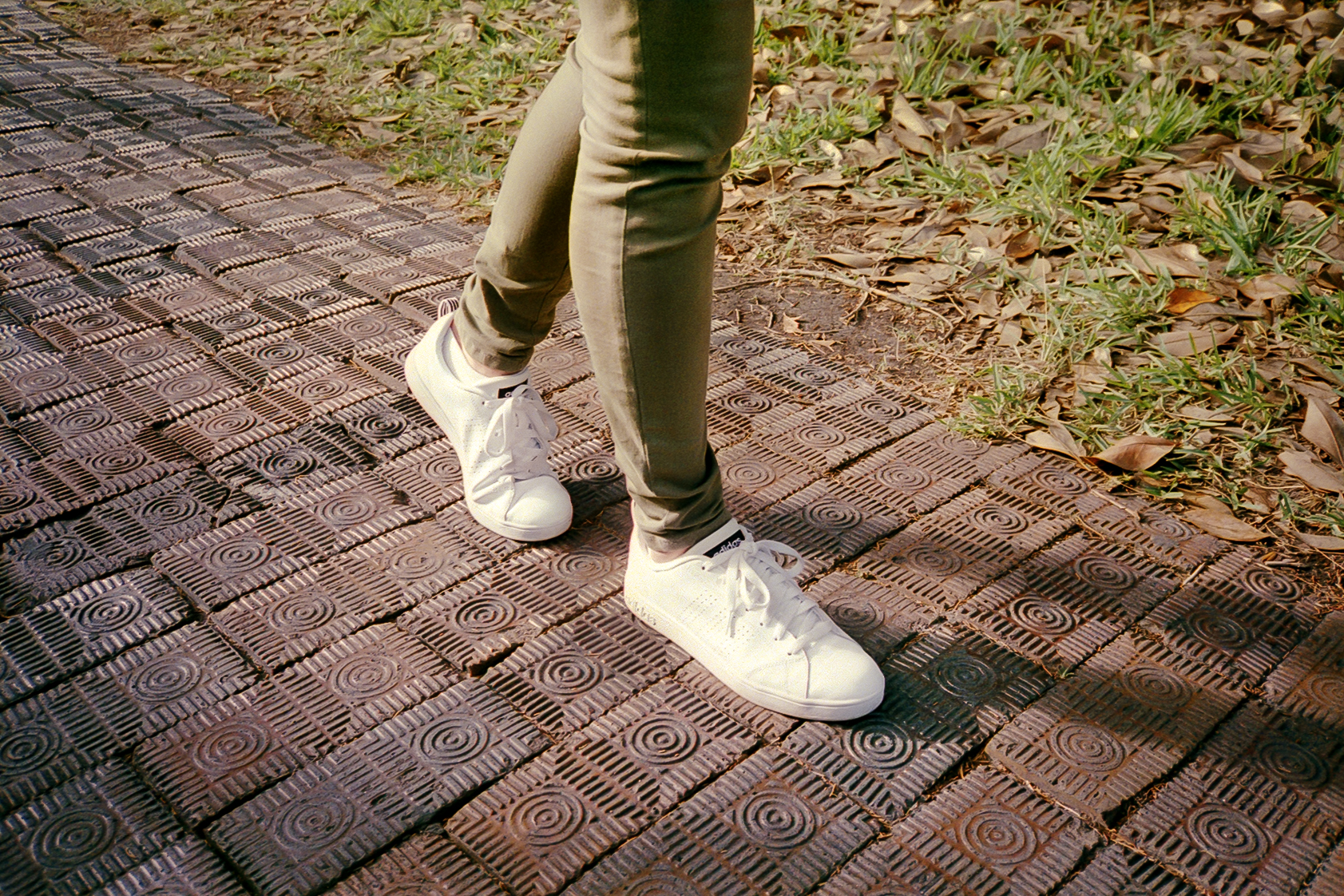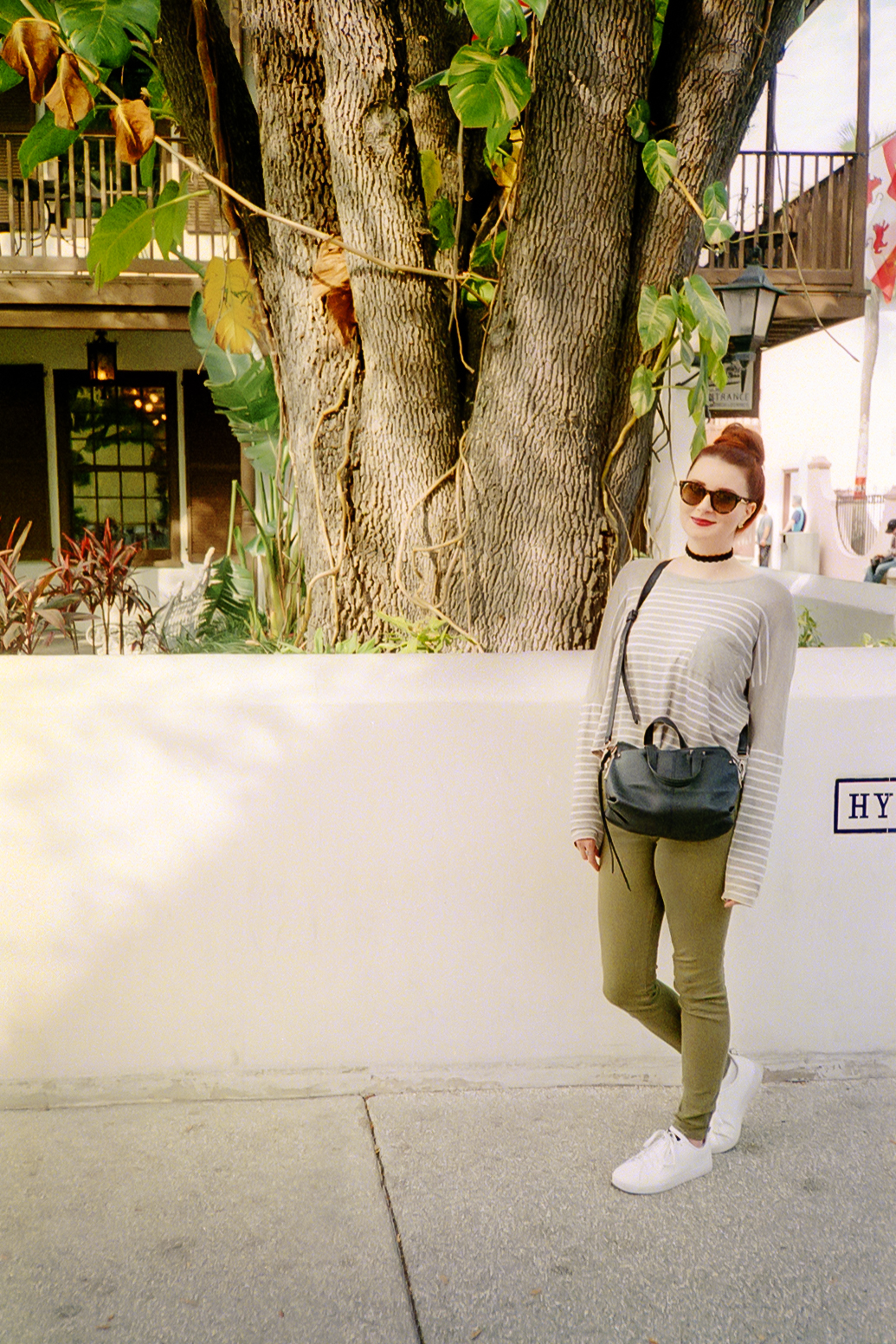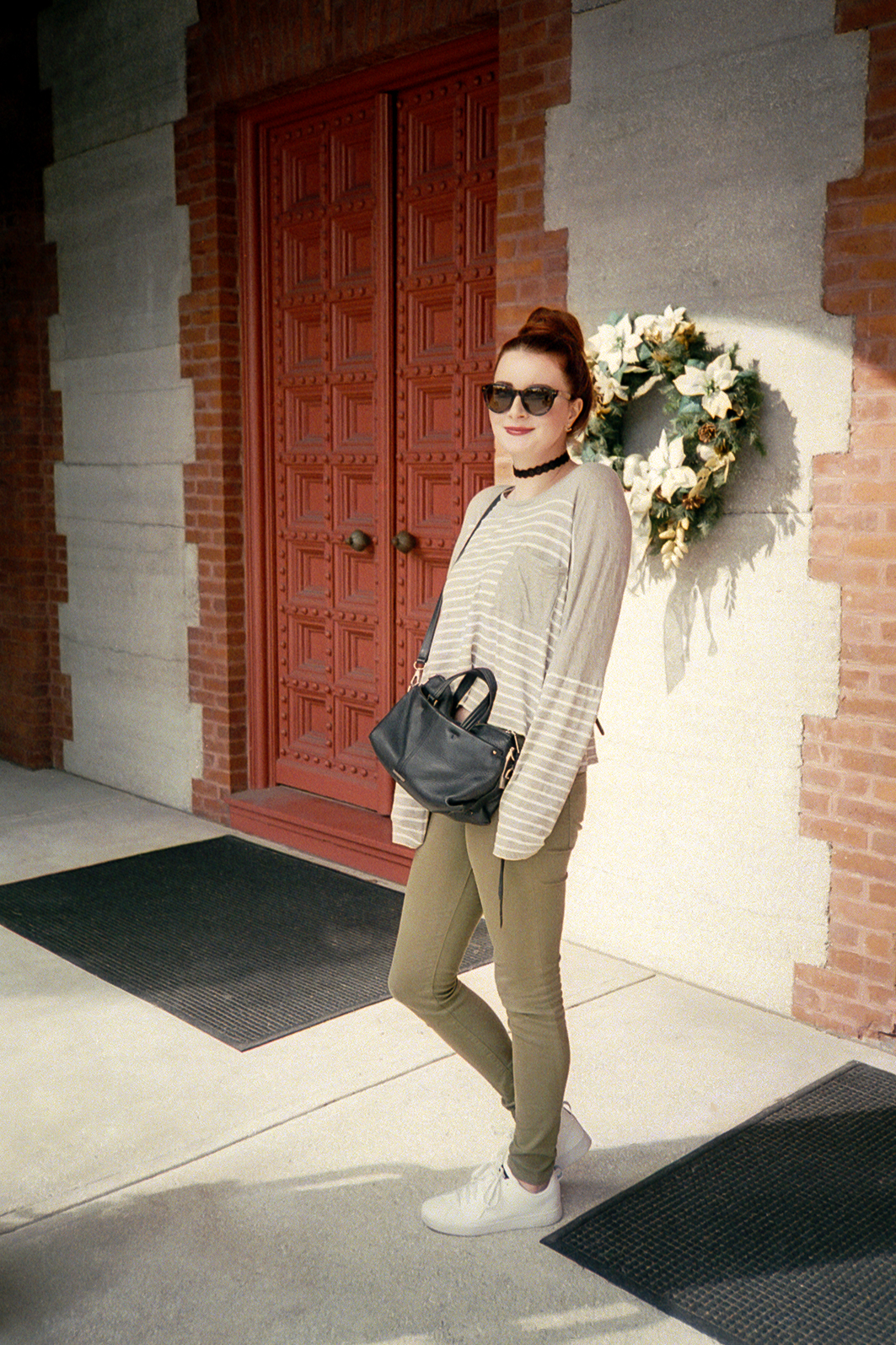 Top: Madewell
Pants: Current Elliott
Shoes: Adidas
Bag: Rebecca Minkoff
Choker: Loren Olivia
Sunglasses: Salt.
It's finally feeling *a little bit* like winter in Florida. Isn't it so hard to get out of bed in the colder months? This was one of those days. A la I want to still have the rest of my day with minimum effort and maximum comfort. Current Elliott are the kind of jeans that feel so soft you could sleep in them. They are some of my absolute favorites–so snuggly. Add some sneakers and this oversized crop top and I was all set for some barbacoa tacos & mezcal margaritas.