As Labor Day weekend approaches it seems fitting to bring out one of my best buys this season, the midi dress. This dress was so nice I bought it twice. Well, in two different colors I should add. But, at the price, it can't be beat! I really love the midi dress as it is great piece to transition from summer to fall. I also bought this in a beautiful green color that could easily be paired with high rise boots + a mini leather jacket, but for now let's talk about summer.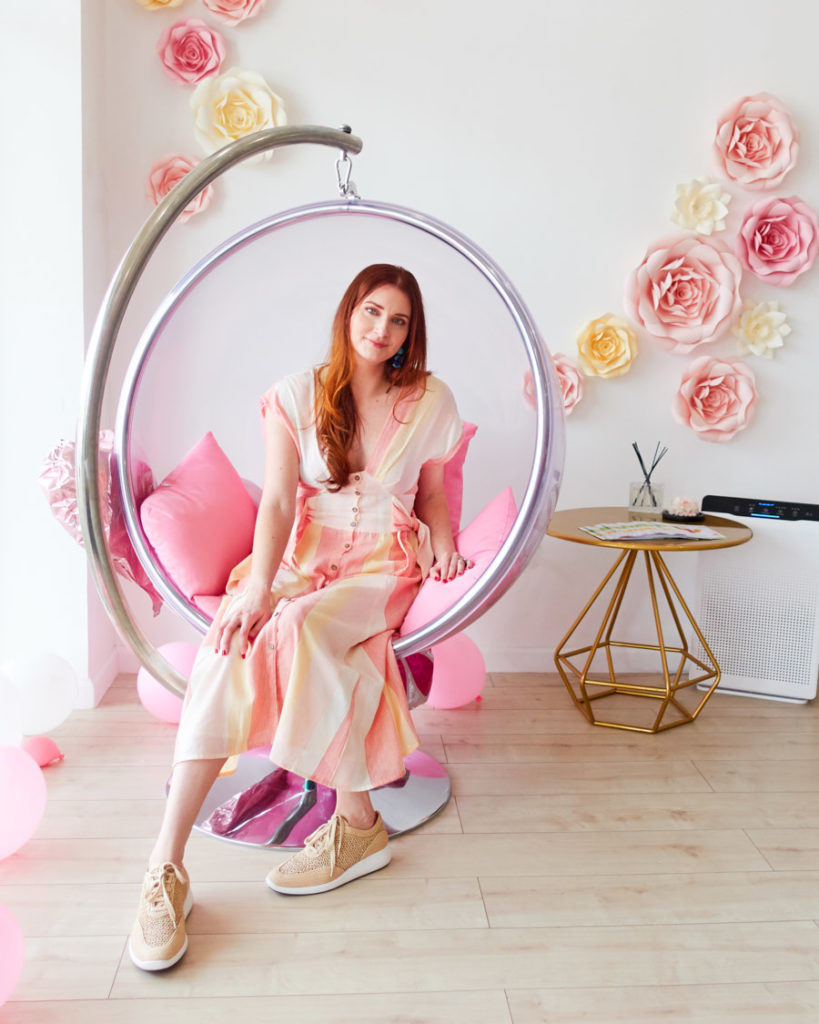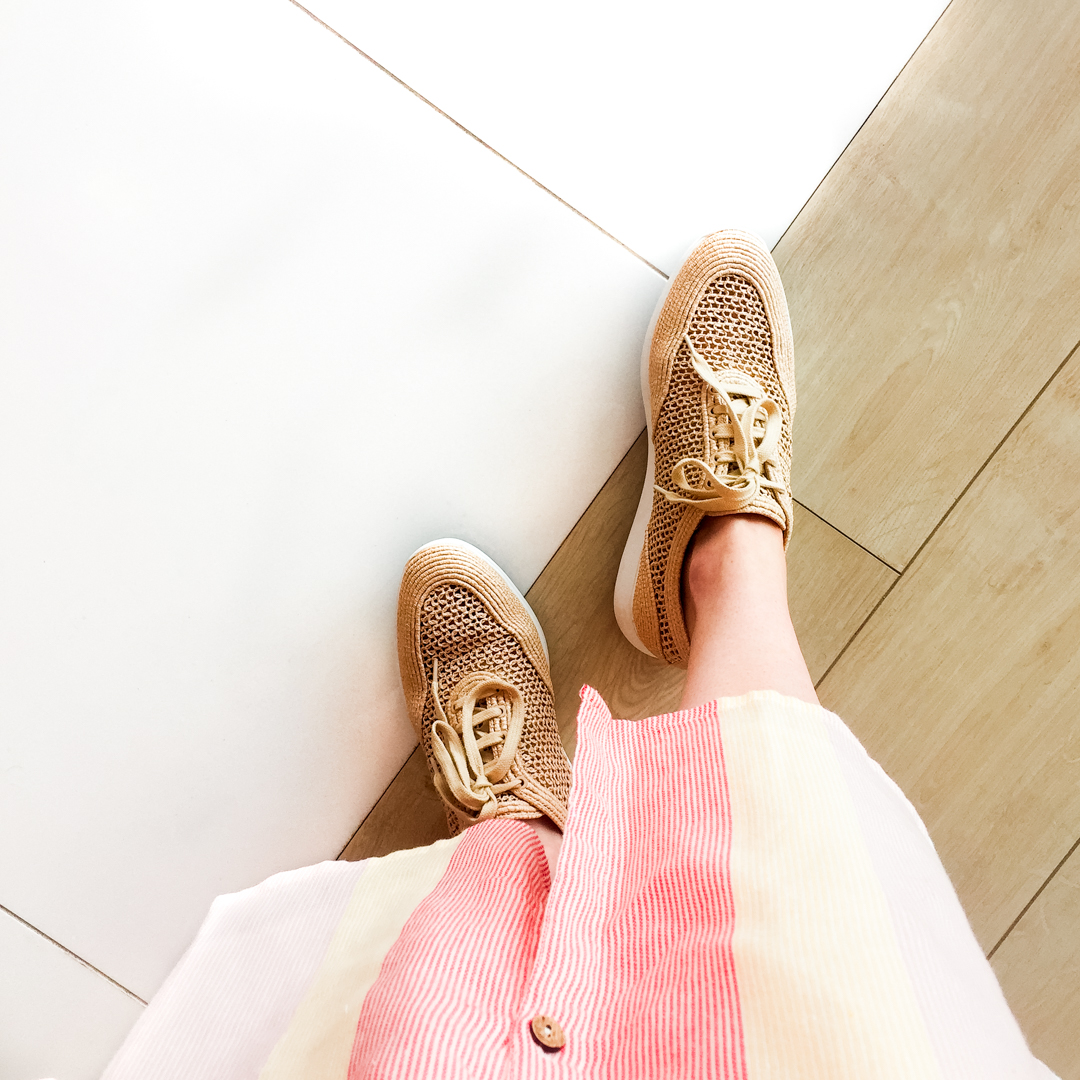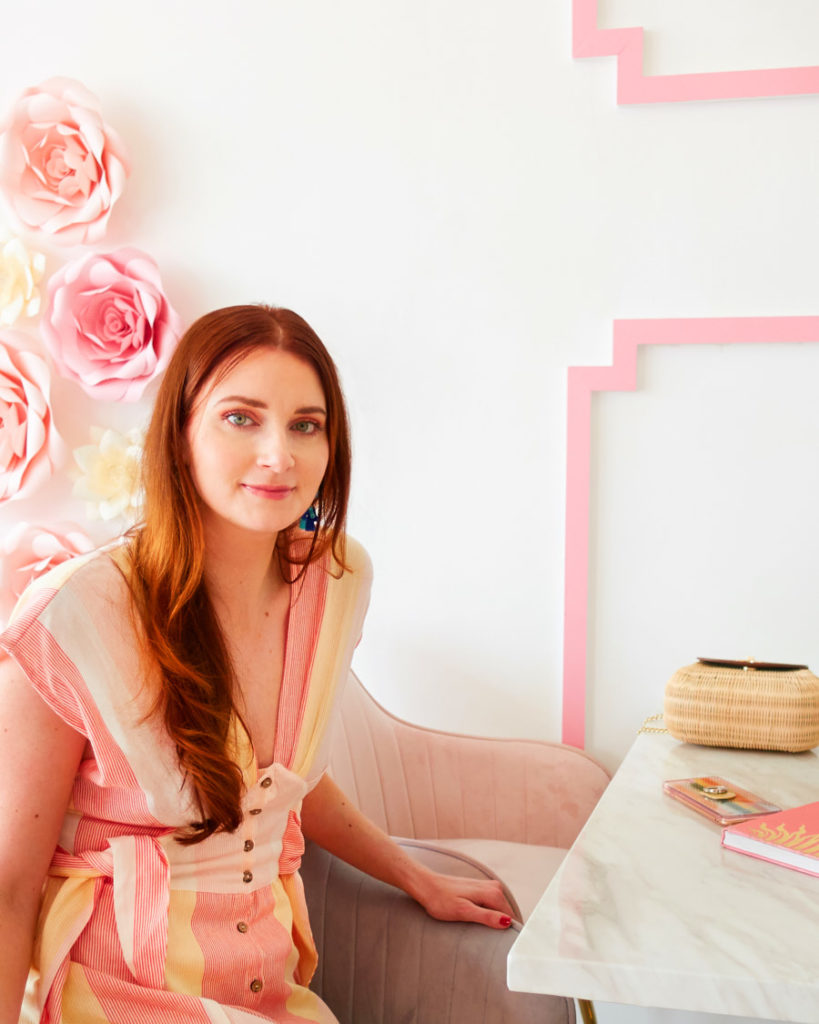 This dress runs a little on the small size. I am usually between a S/M at Forever 21 and this is one I recommend sizing up. I went with the medium, and it is the perfect fit. When wearing a midi dress I want to feel pretty and feminine, not frumpy or matronly. I love the plunging neck line, the wood button details and the split front. I decided to pair this weekend outfit with these Via Spiga Macra 2 sneakers. They have a bit of a sporty look to them, but still carry on fem vibes with the woven corded, basket look. I've been pairing these with everything lately. They go with so much, but give each outfit a relaxed vibe. If you are not a fan of the sporty look, strappy/lace up sandals or even some wedges would pair nicely with this look.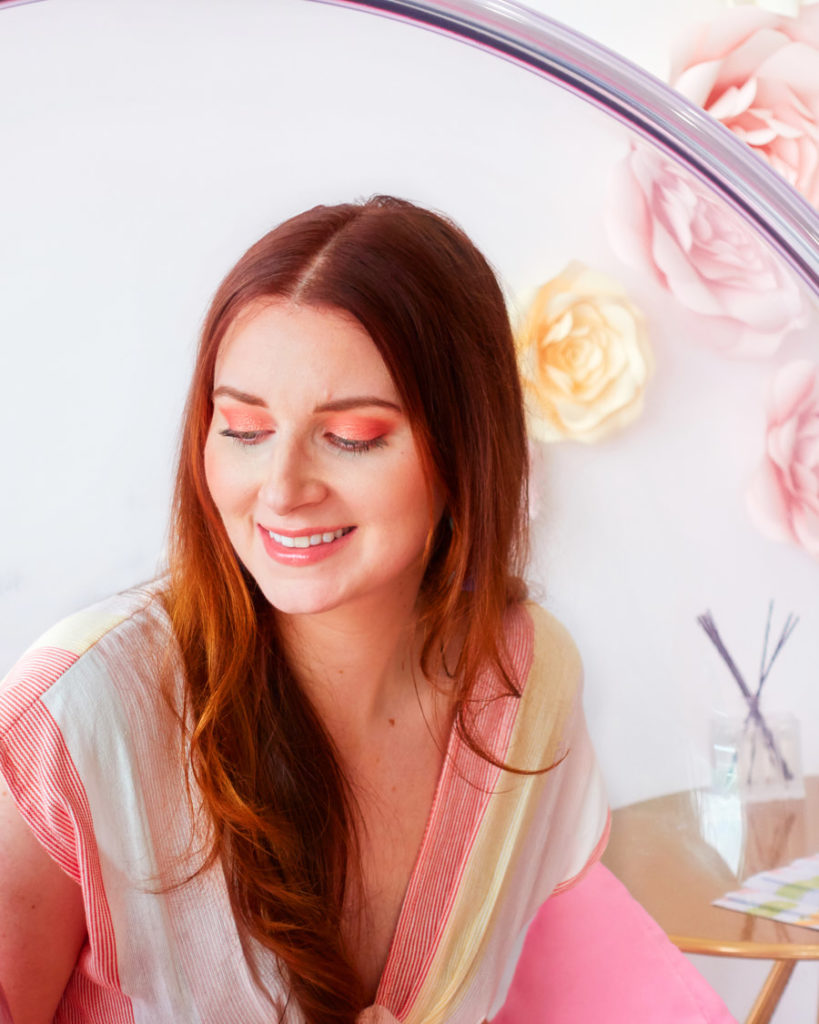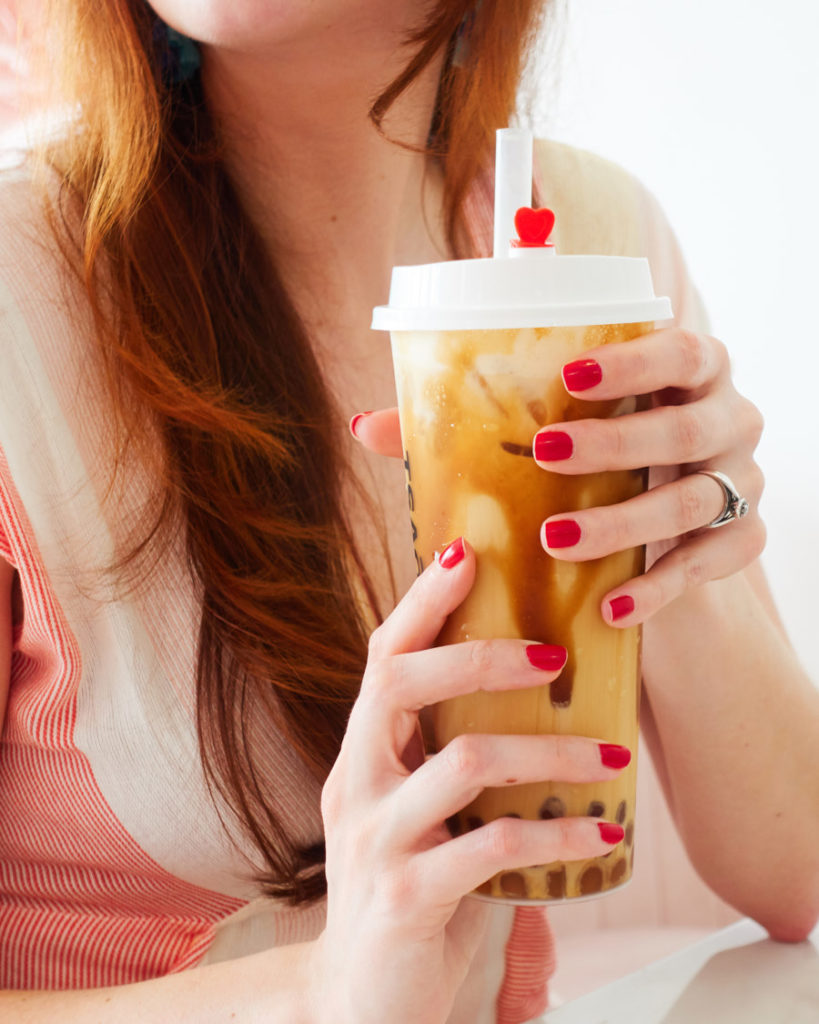 As for makeup, I am wearing the Natasha Denona Sunrise palette on my eyes, and the Soap & Glory Sexy Mother Pucker in "Coy" on the lips. I adore this palette and feel it is a great transitional piece that will work year round. The colors can be built up or worn more softly diffused like seen above. For nails I have on the Smith & Cult polish in "Kundalini Hustle." This color red is an easy classic that pairs with almost any outfit.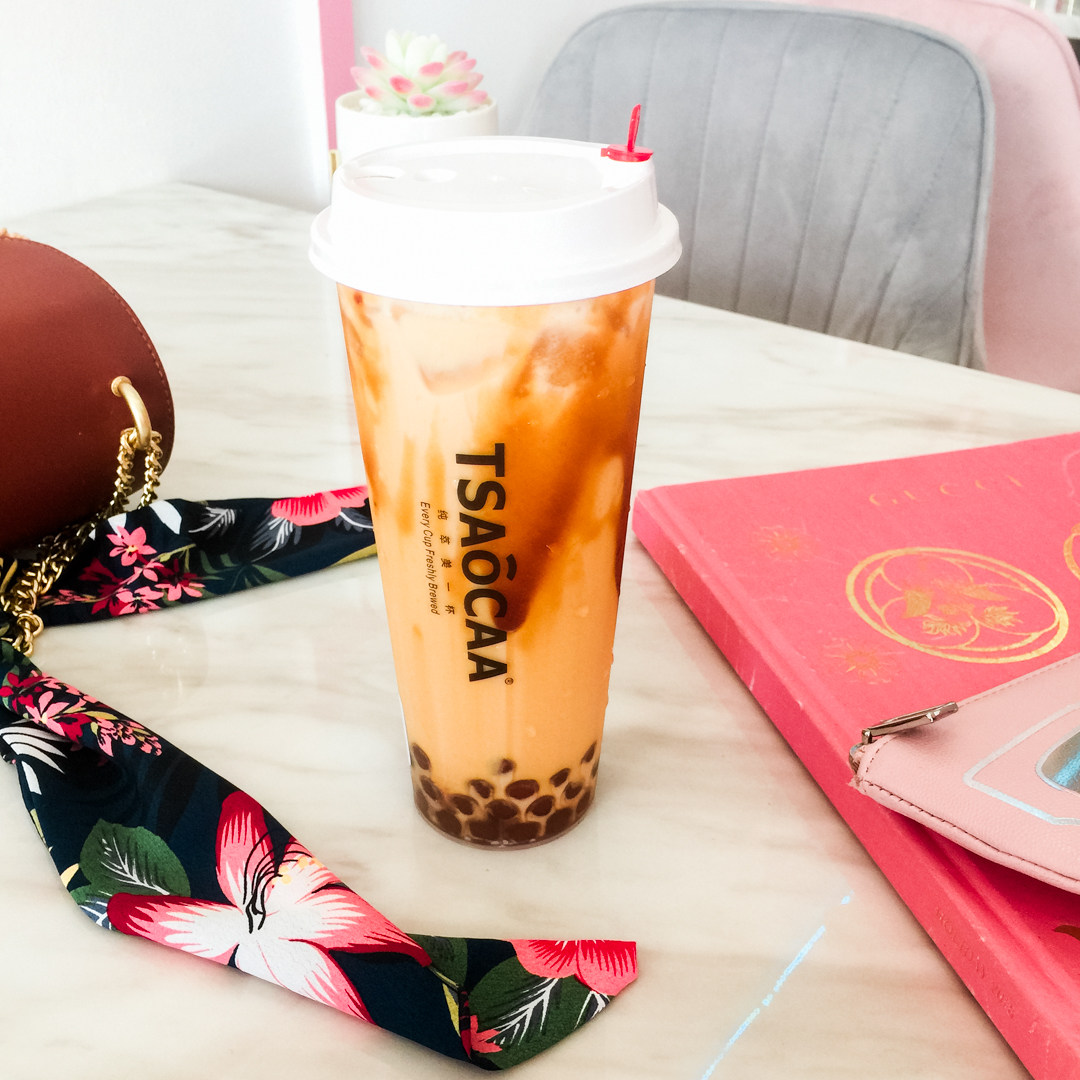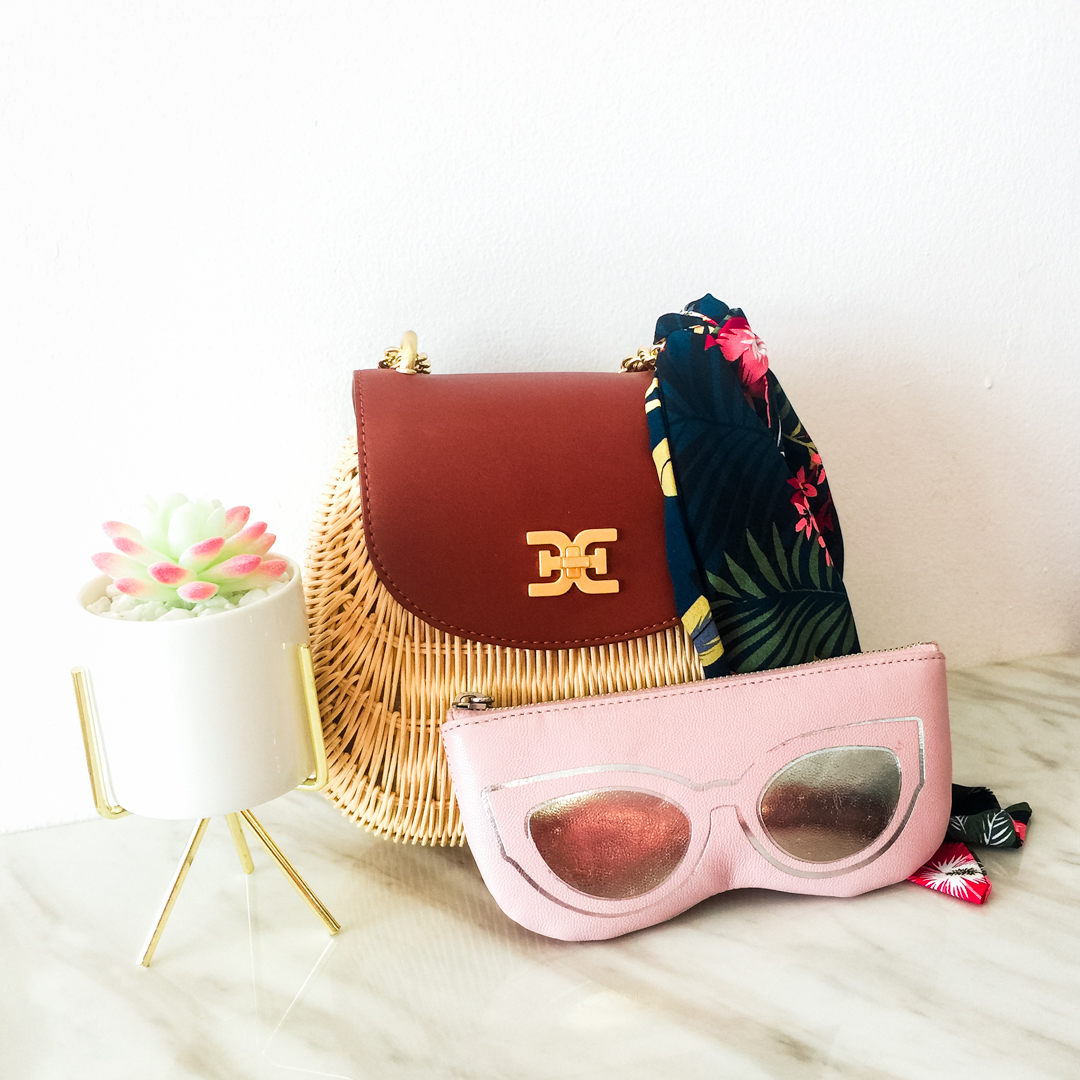 If you've ever seen Portlandia and are familiar with the phrase "put a bird on it", then you will be familiar with my version this summer "put a scarf on it." Scarfs add a flirtatious sense of style with a bit of femininity that is sometimes lost when wearing sneakers with a dress. Not sure how to pair patterns? Think in terms of contrasting or complimentary colors. My dress has a lot of orange/coral/yellow/pink tones , or, warm tones essentially. Let's contrast them by adding a cool tone, blue. This scarf works well because it also has some pink floral details which relate it back to the outfit.
We also NEED to talk about basket bags. They are taking over summer, and it's easy to see why…they go with EVERYTHING. This one is a bit of a Mary Poppins type bag. See that sunglass case? Yep, that fits in the bag…along with my lipgloss, scrunchi, and iPhone Plus. Basket bags are a long weekend essential.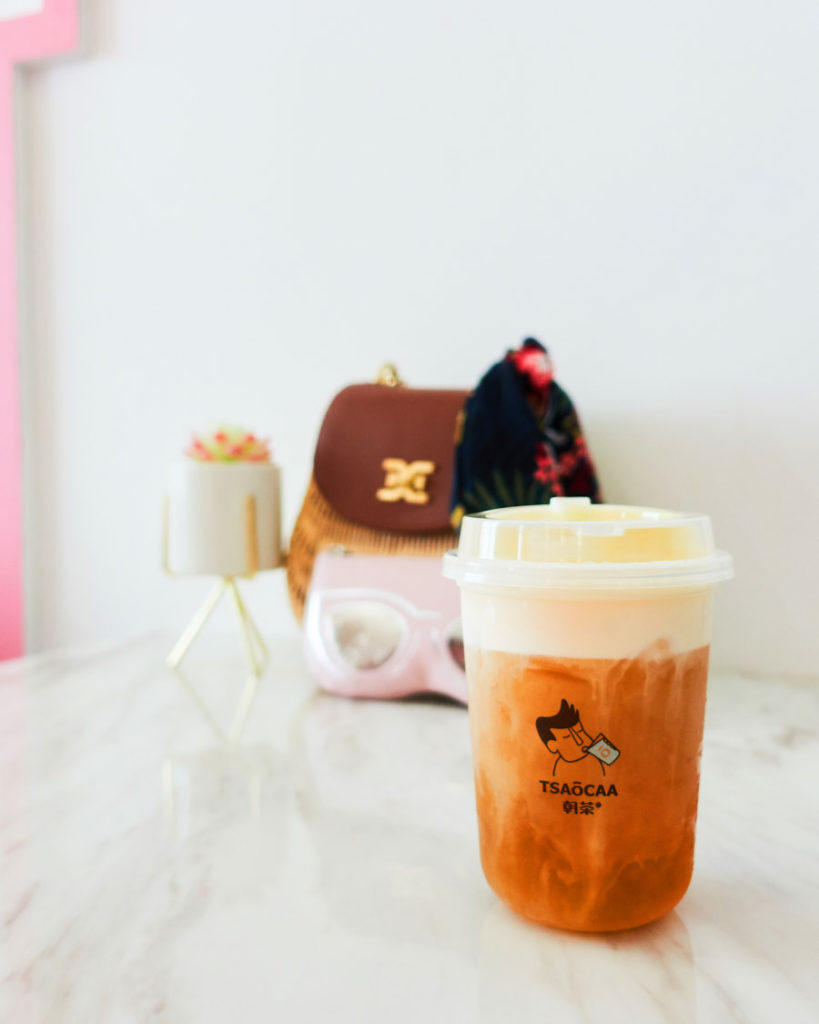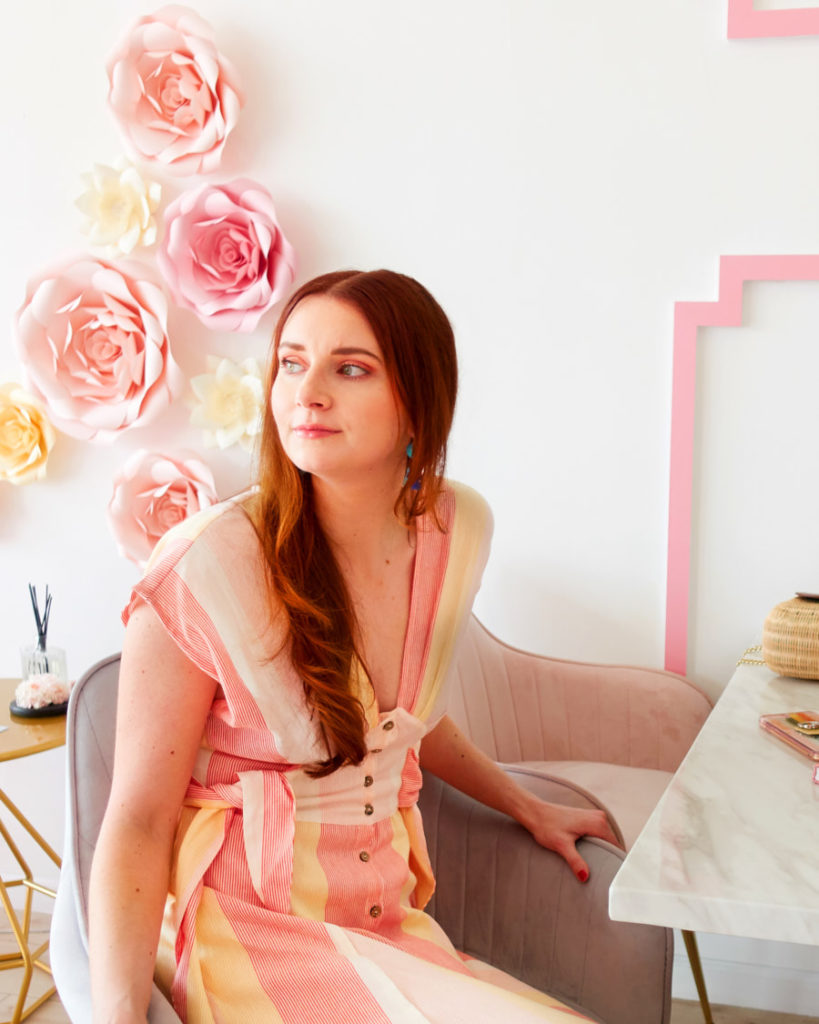 What do you think of the midi dress and basket bag craze? And, how do you pair colors and patterns together? I'd love to know!
Dress: Forever 21
Bag: Sam Edelman "Millie"
Shoes: Via Spiga
Eyeglass Case: Rebecca Minkoff
Scarf: Forever 21