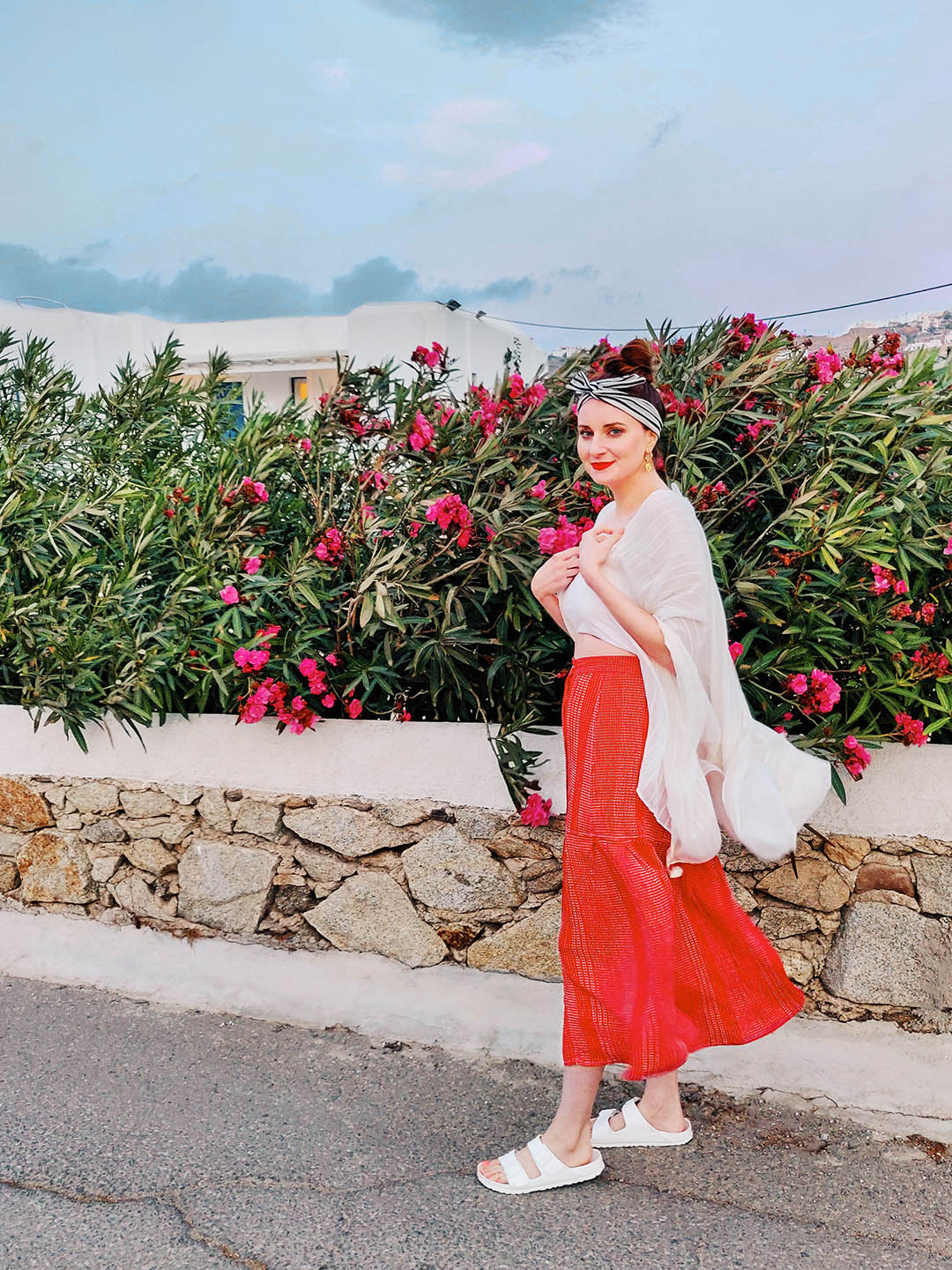 Can you see it? The part of my smile that feels so incandescently happy? Here, I feel like the Mona Lisa. Of course, I don't know what she felt like but if I could guess it would be that she gained a piece of knowledge about the world or universe she never knew existed.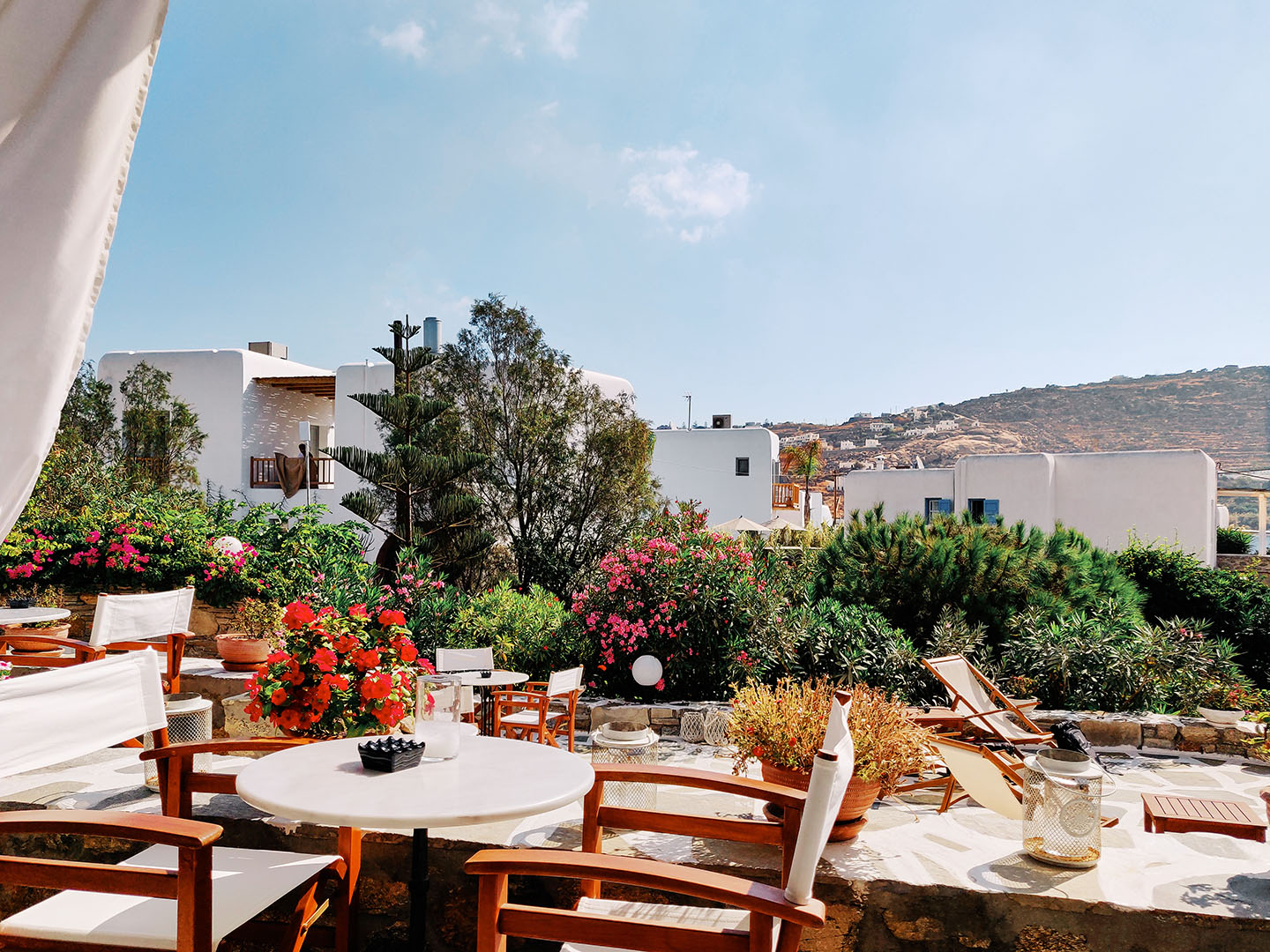 The view from our hotel was spectacular and like stepping into a dream. You can't see it here, but just to the right was the beach. We were welcomed lovingly into the hotel with freshly made drinks upon arrival, and a junior suite to our surprise. Is this heaven on earth?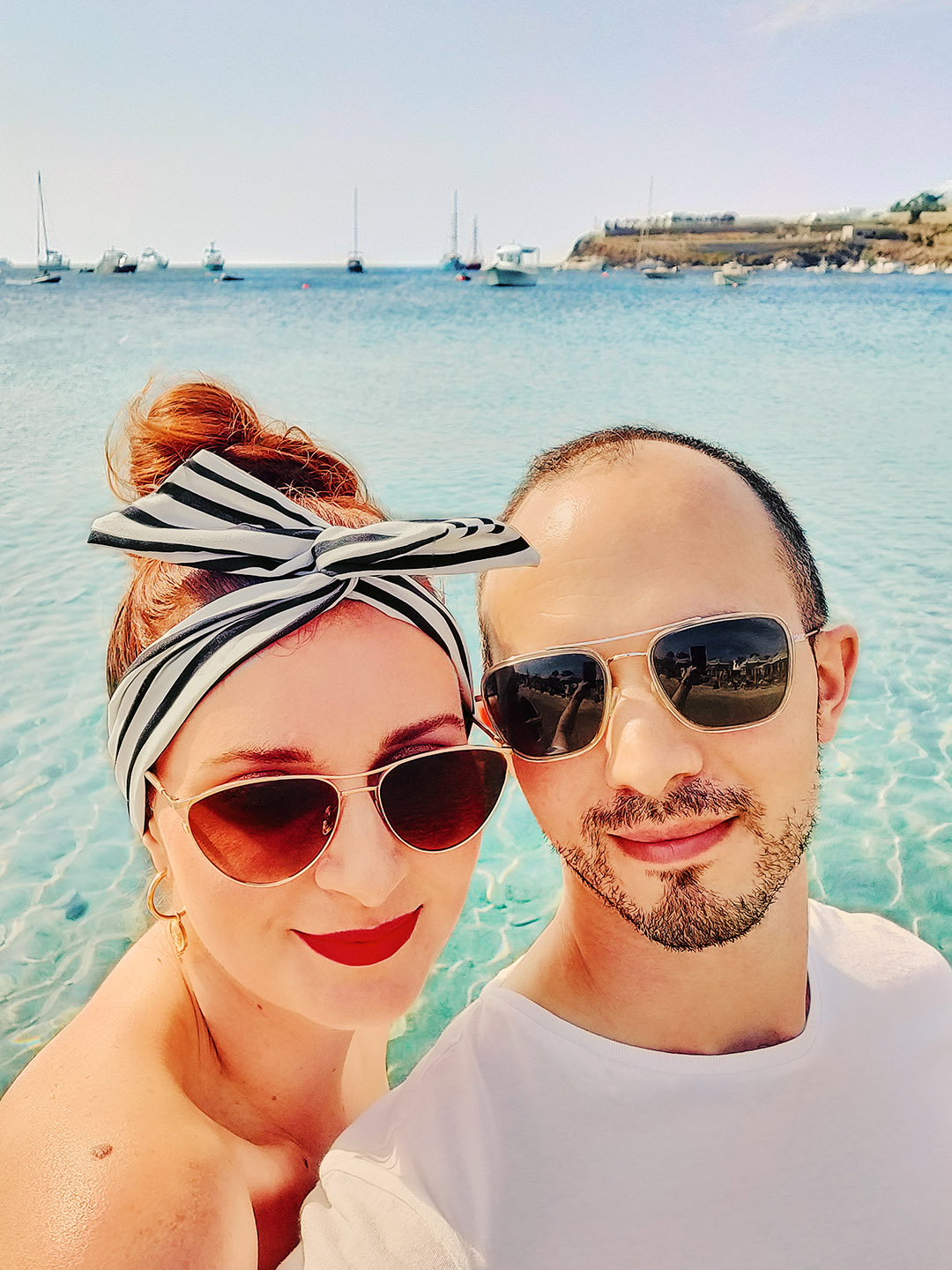 We walked down the beach and put our feet in the water. It was a beautiful day out and it's easy to say this trip certainly topped our honeymoon. I can see why it is a wedding destination. Everywhere you look, all the food you eat is so satisfying.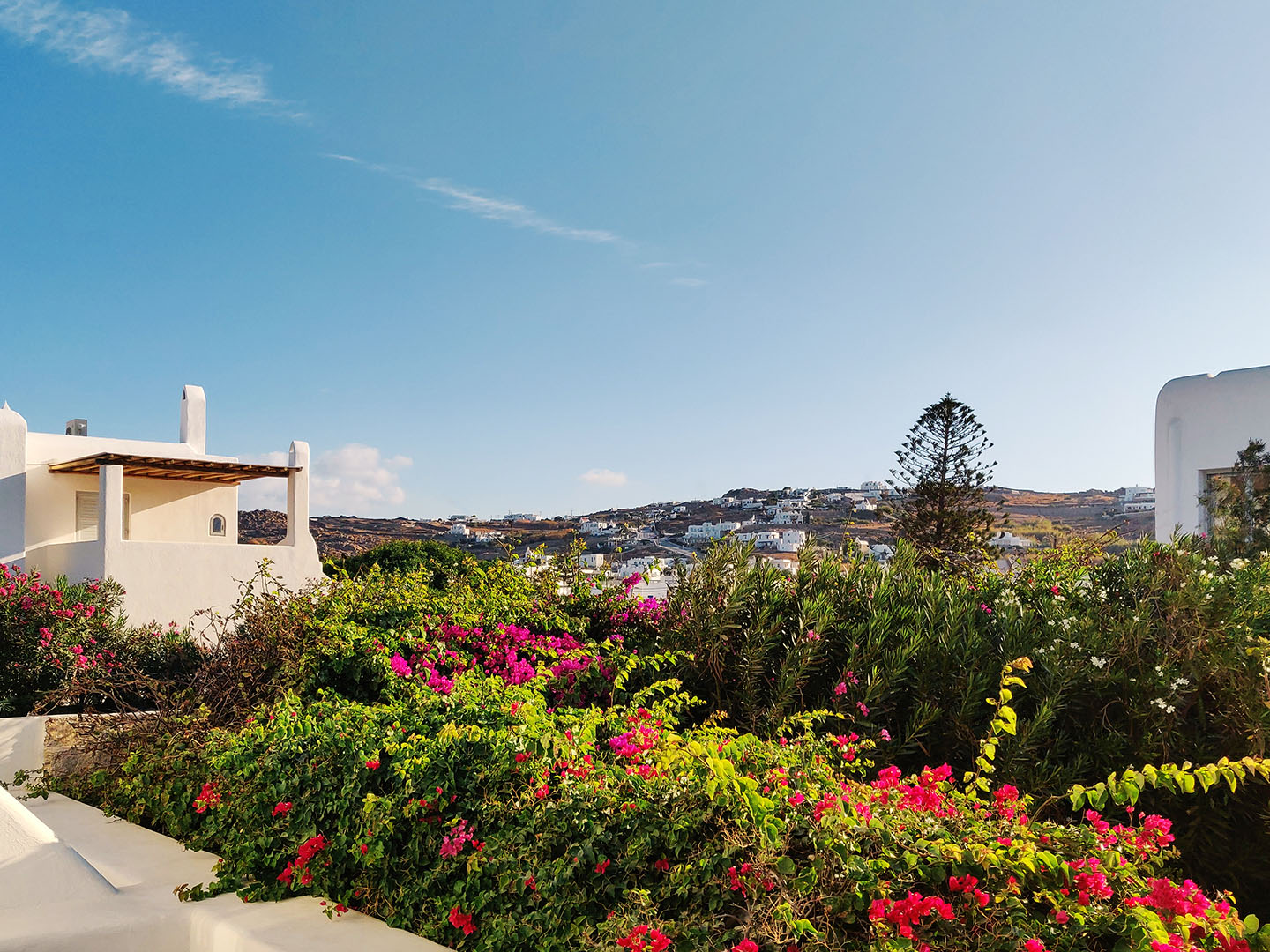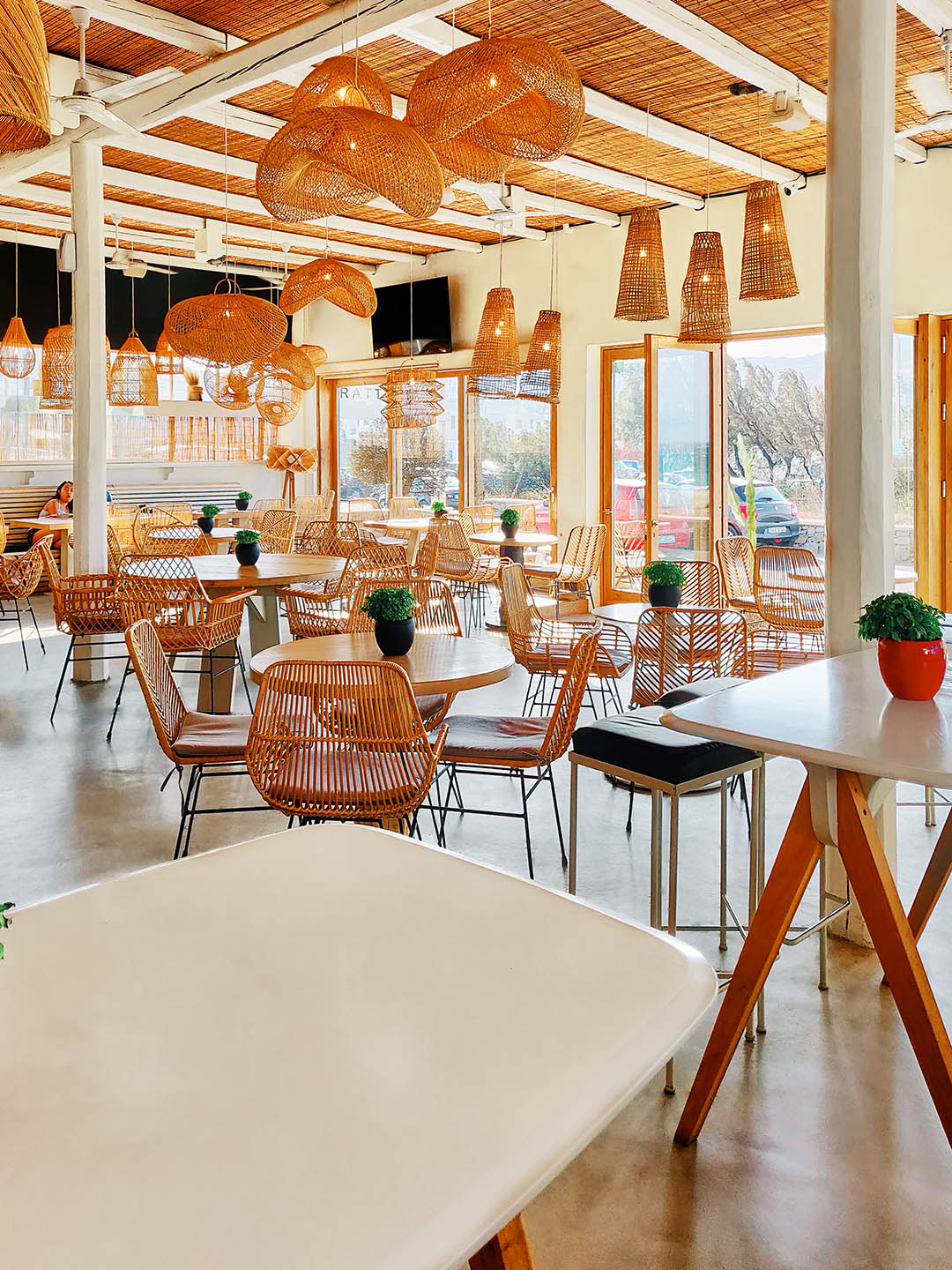 We decided to walk to town nearby and grab dessert and some sunflower covered bread sticks to make our own dinner a la carte. We figured since we were blessed with a mini kitchenette we might as well take advantage of it! Here are are the spoils!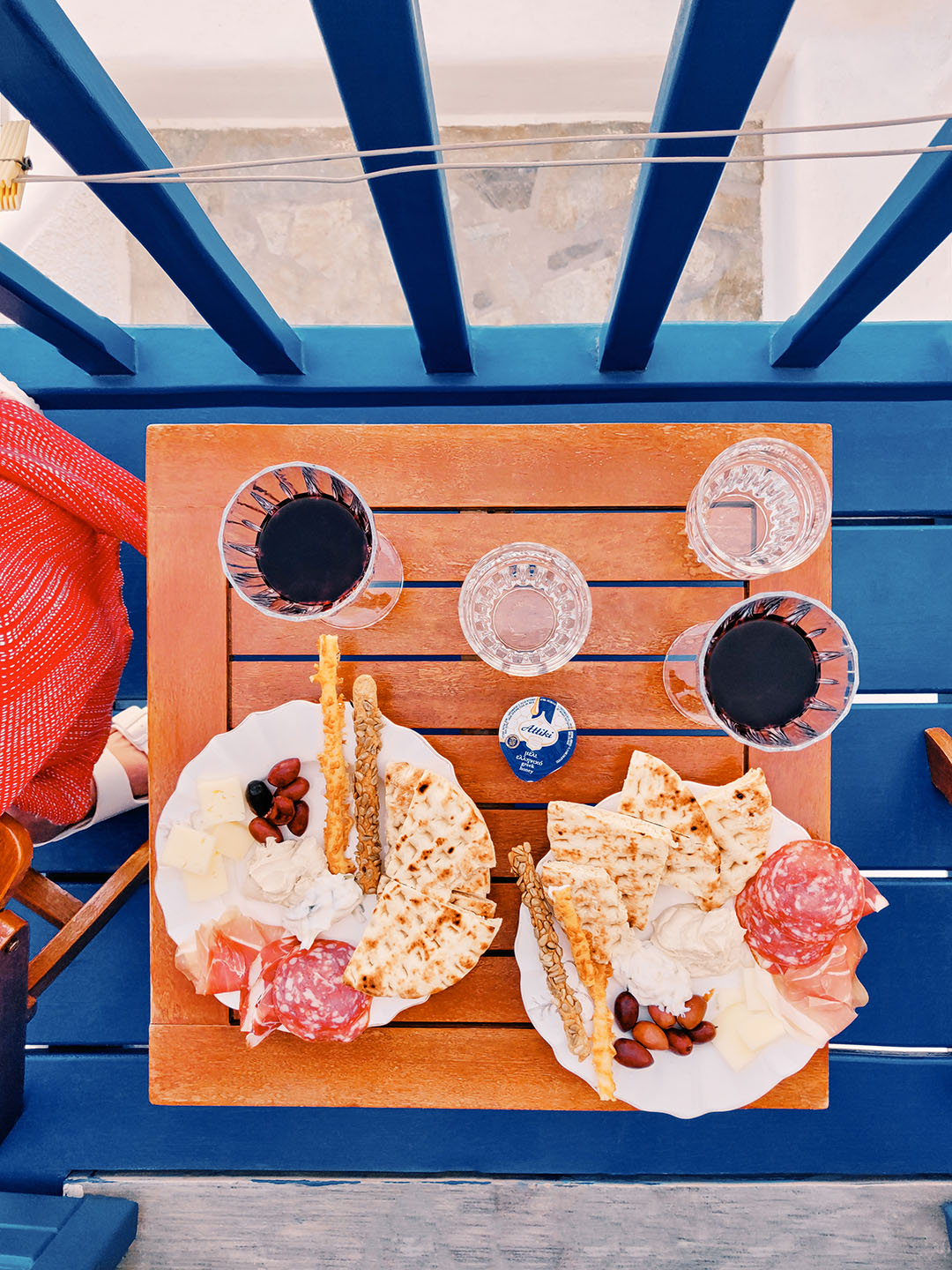 And voilà we have dinner. We had no idea what kind of cheese to get so when we went to the market we asked the lovely lady at the counter and she gave us two to try. One resembled closer to goat cheese and the other almost a mix of goat cheese and cheddar…however the were still their absolute own uniqueness. So tasty! Of course, we also had to grab hummus, tzatziki, olives, honey, and greek wine.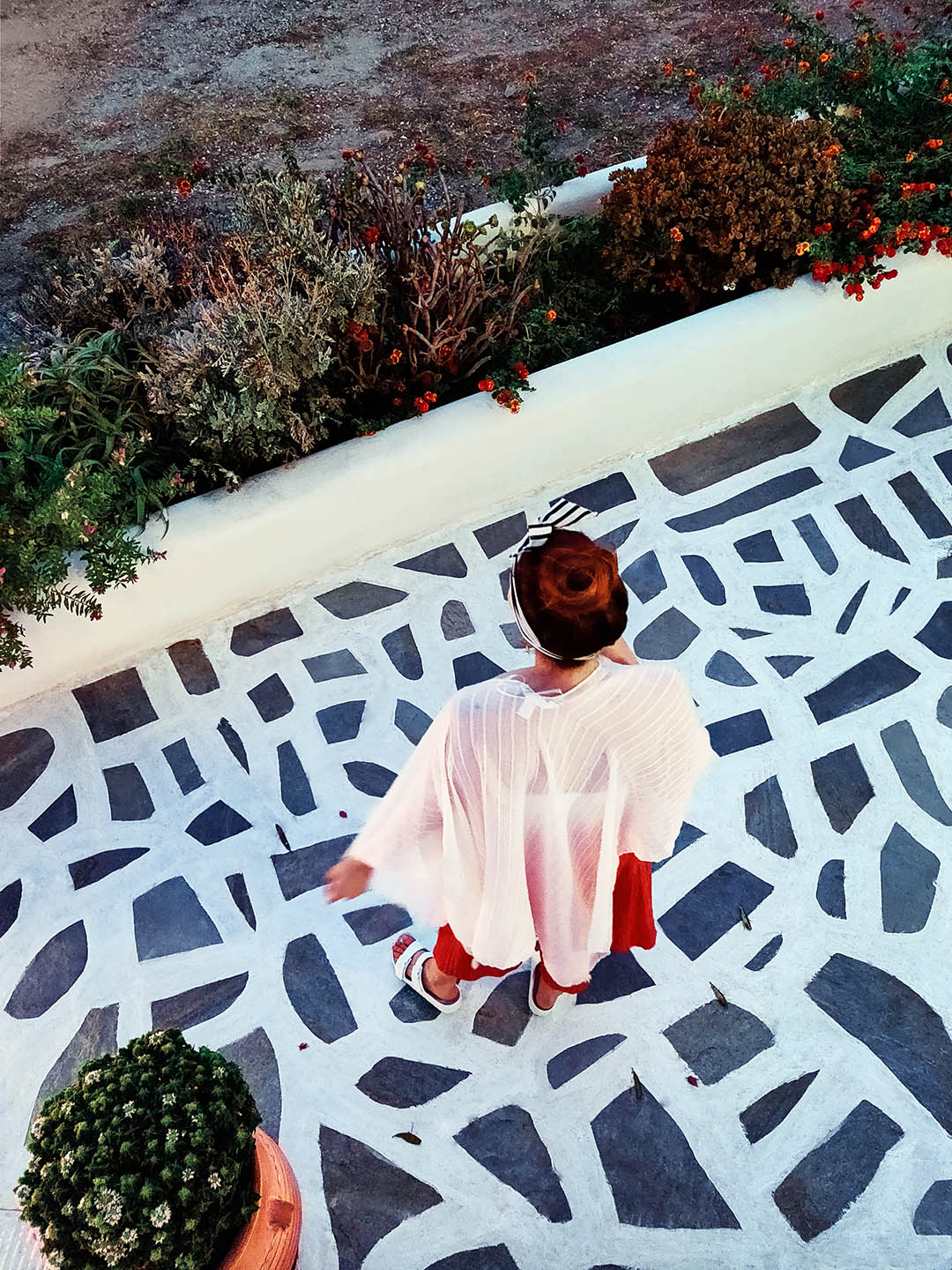 The mosaic streets, perfectly painted gave a beautiful feel to the city. With the wind blowing, I couldn't help but twirl like a ballerina. The weather, scenery, food…was an entire mood. This must be the place.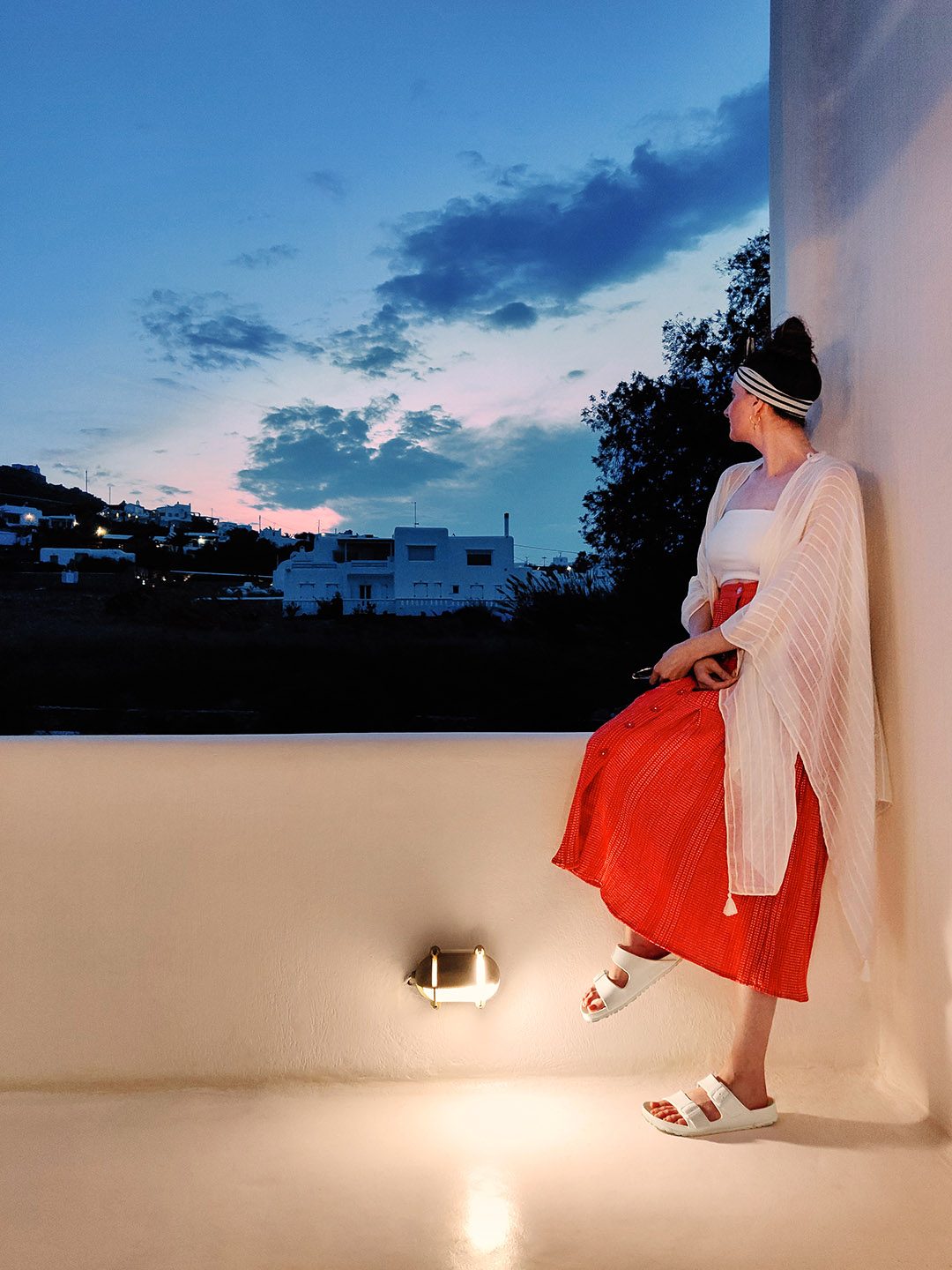 The view from our room was breathtaking. God painted the sky against the white buildings and I saw his wonders that night. Even looking back at these photos feels like a dream. Onto the next one!
Top: Topshop
Midi Skirt: Chelsea & Violet
Wrap: LC Lauren Conrad
Shoes: Birkenstock "Arizona"
Headband: Ban.do
Sunglasses: Krewe
Earrings: Vintage