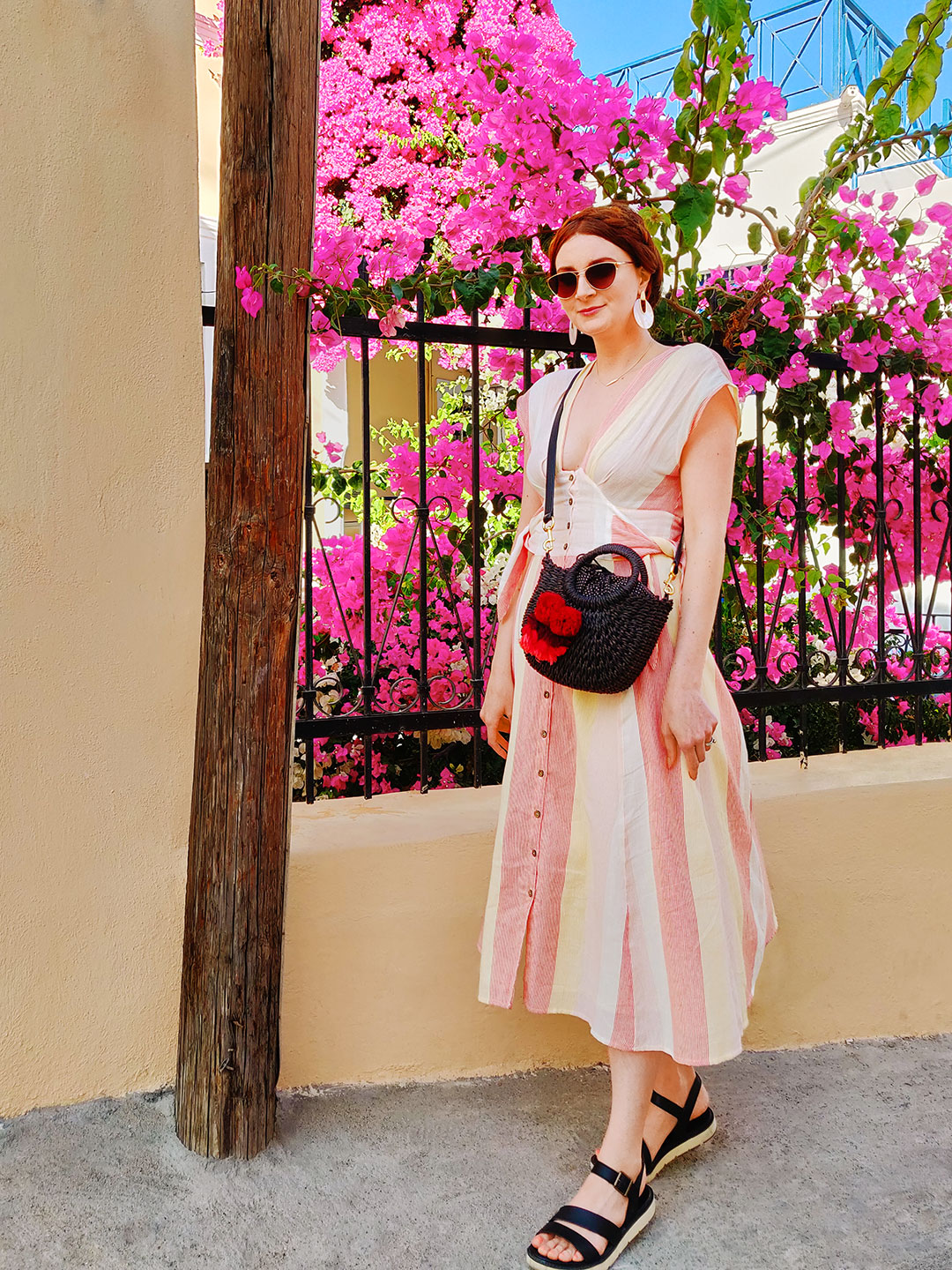 My first day in Santorini was such an experience. We stayed in Fira and decided to rent an ATV to make our way over to Oia. This was something we learned that was totally worth every penny (more in the next post)! Since we arrived by Ferry sometime in the early afternoon, this was our first chance to get out and see the island.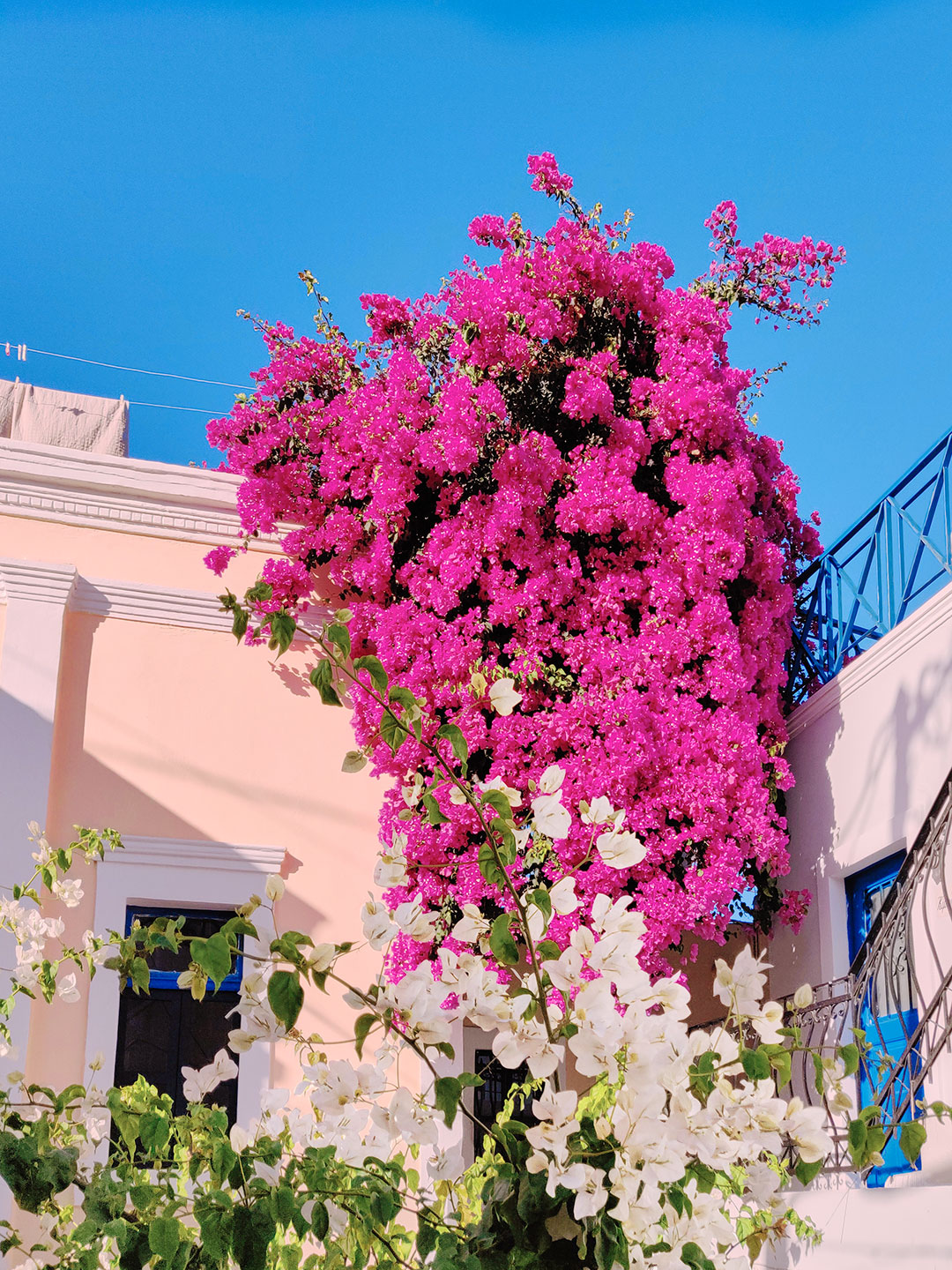 Just like Mykonos the island is filled with gorgeous flowers spilling out of each building, bringing life and happiness to the domed homes and businesses. Everywhere you look could easily be a backdrop, and the views looking out over the Aegean Sea are breathtaking.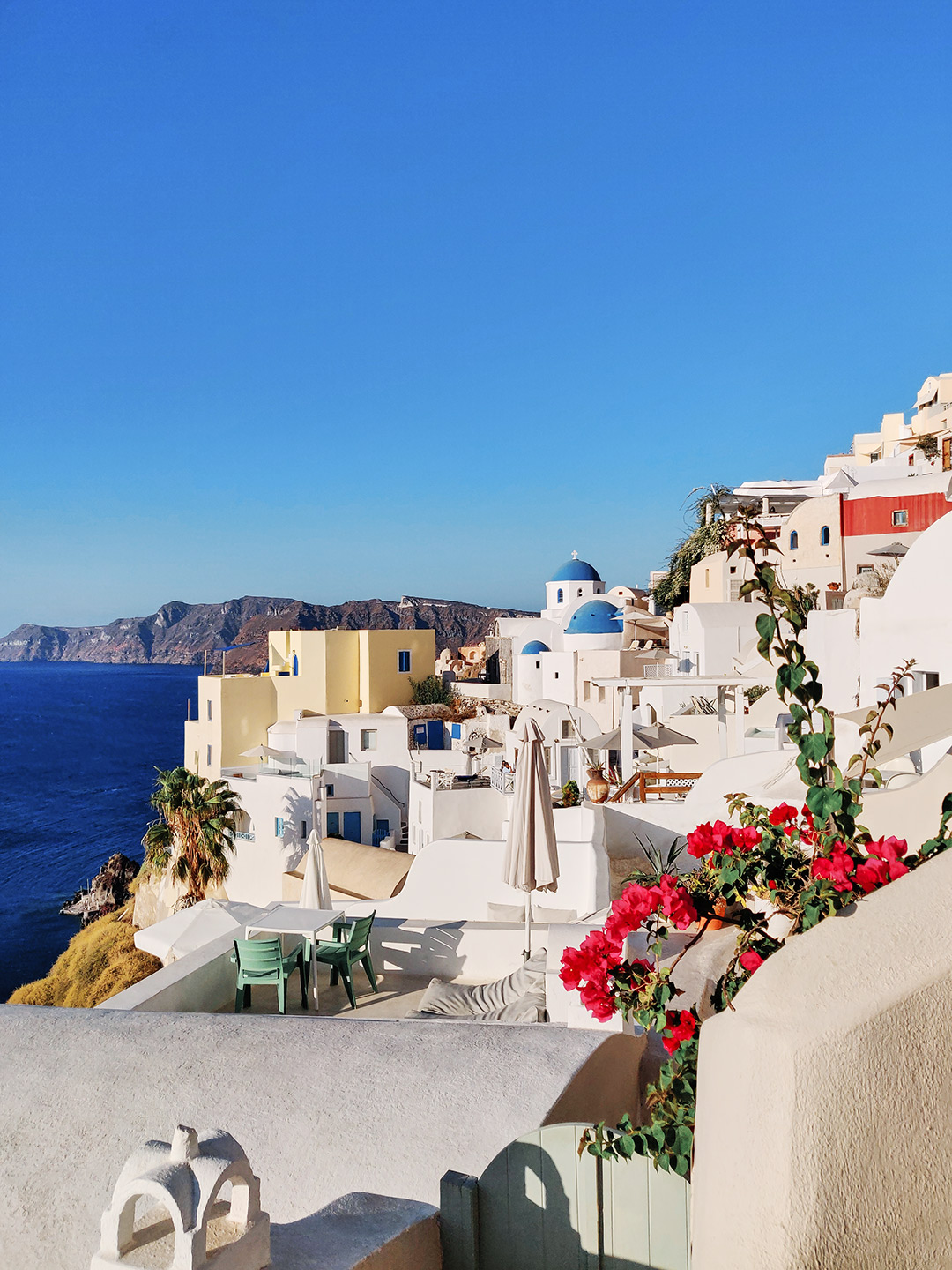 We did much exploring and walking around the volcanic island, enough to work up an appetite. We stopped in what seemed to be a pizza place from the outside, but inside looked like a charming bakery of all sorts (Skiza Cafe). I was so impressed with the food but also the open views available while dining–not to mention the very affordable prices! I wasn't really sure what to expect in Oia, since my research suggested that it was quite pricey. It was a very pleasant surprise.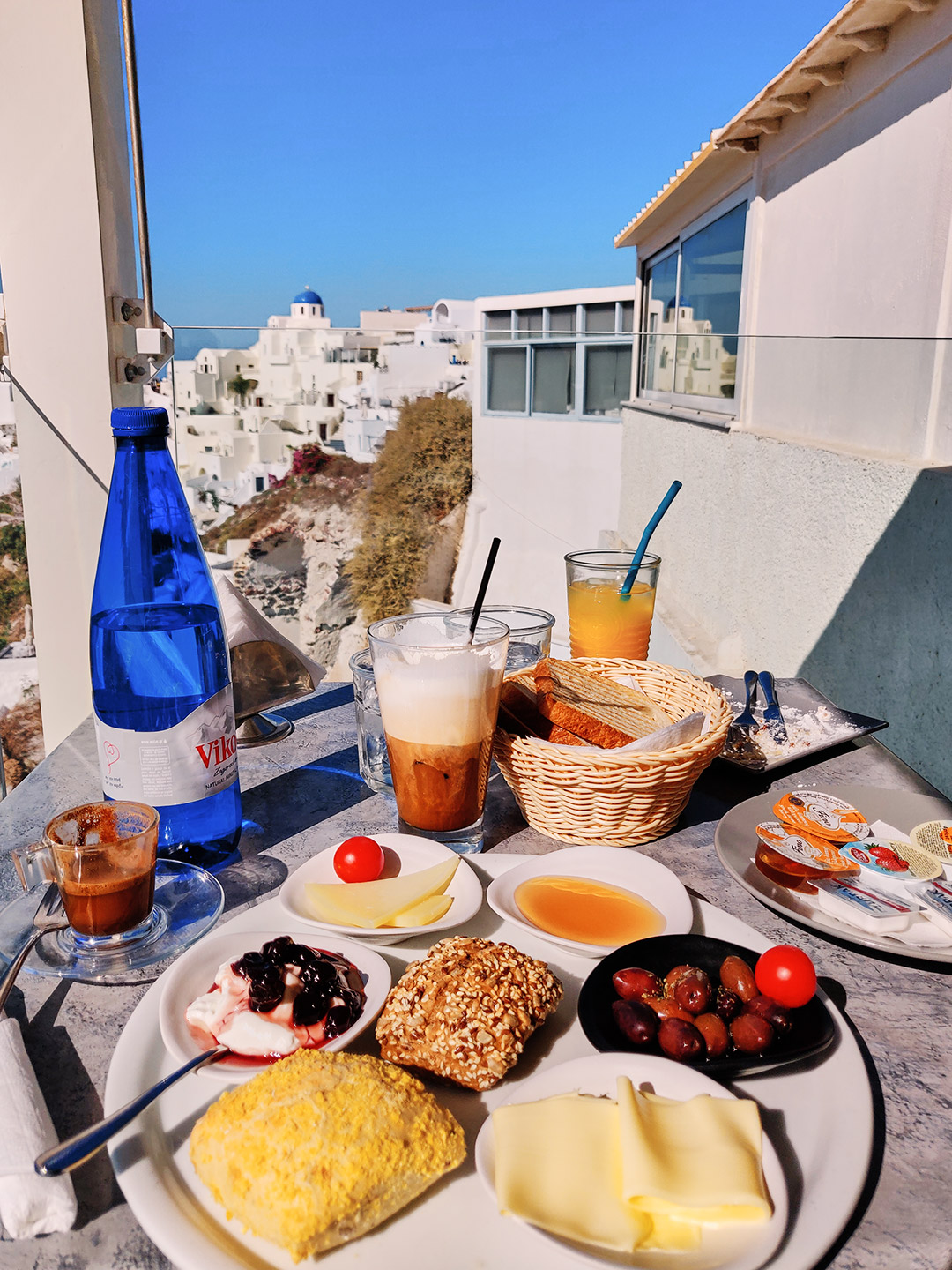 The other thing on my to do list for Santorini, especially in Oia, was to have dinner on a rooftop and watch the sunset. We did this at Pelekanos Restaurant. We started with Greek Rose wine, made on the island, and finishing with the most divine Baklava. A truly romantic setting.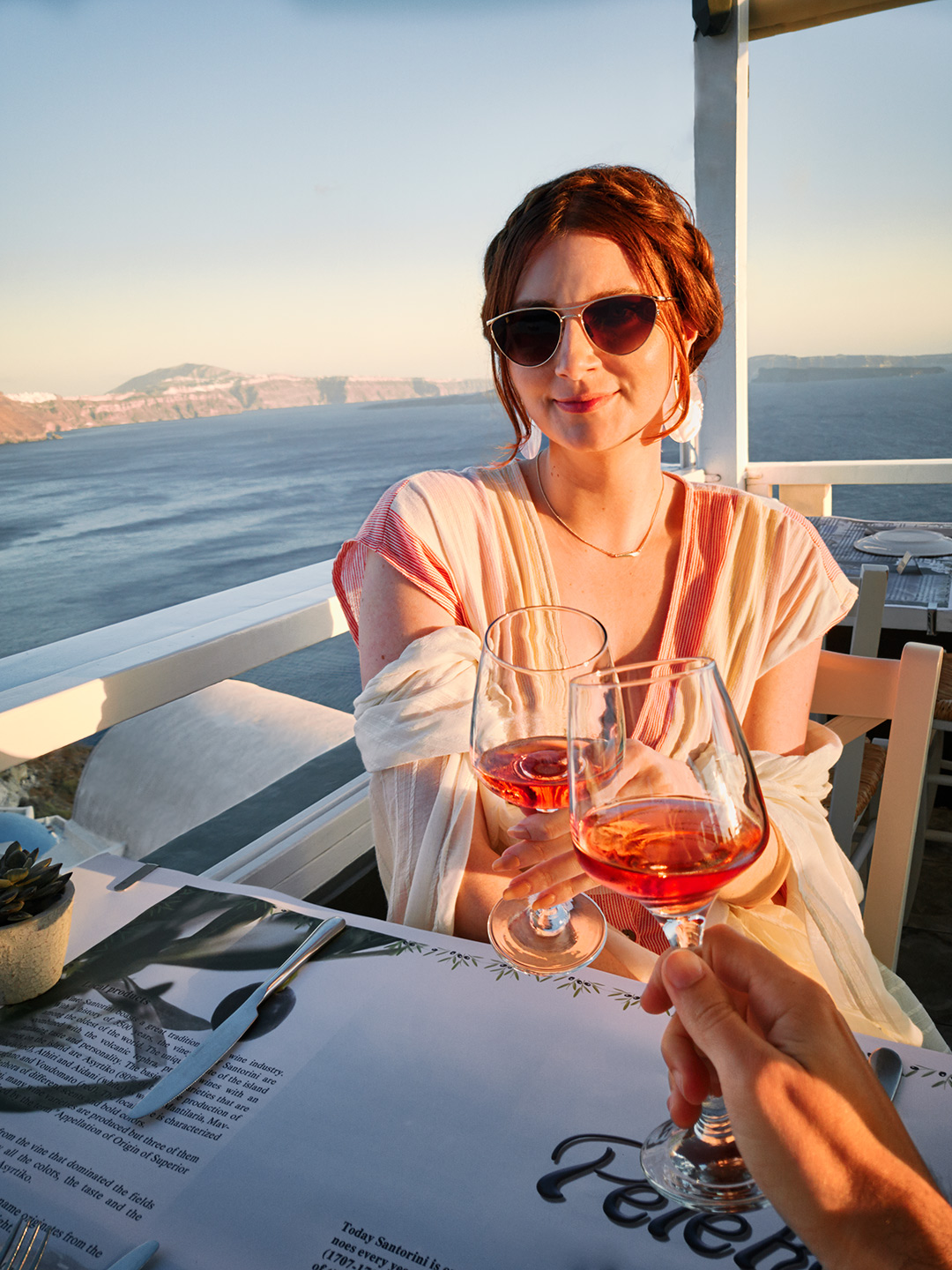 Santorini sunset is like none other and my pictures do it no justice. I can not even put it into words–which is why I'm sure many instrumental songs have been named after its beauty. If you ever have the chance to see heaven on earth do not pass it up!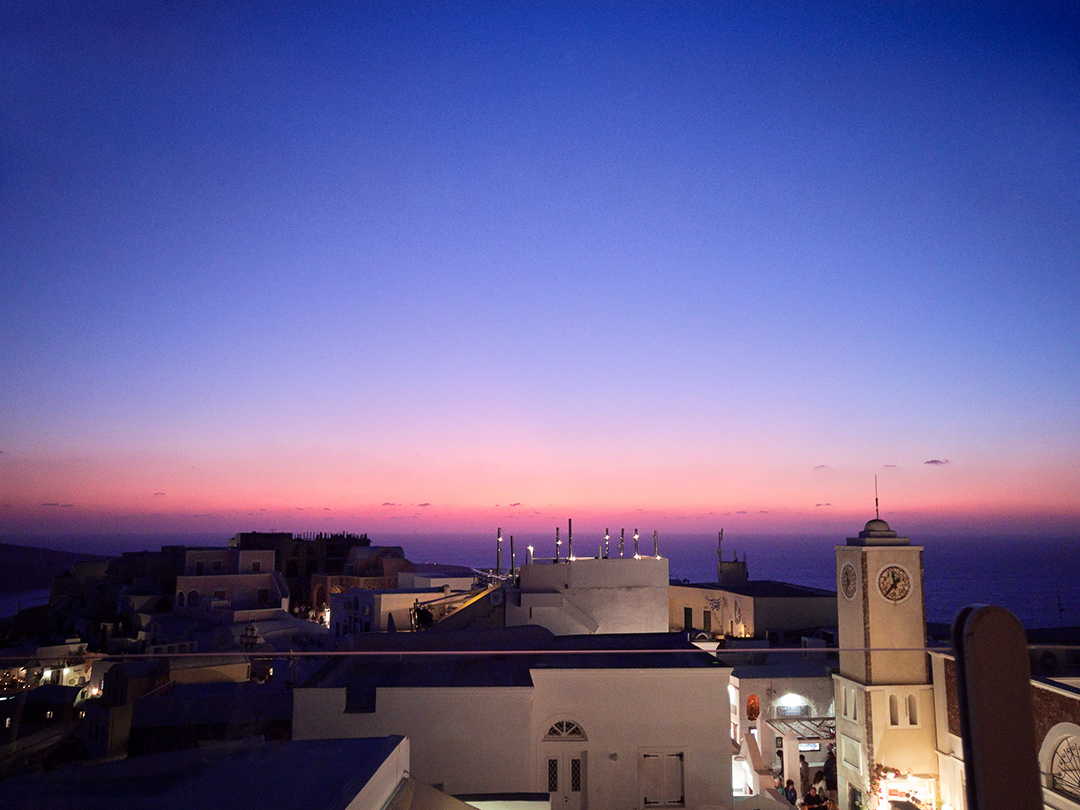 Dress: Forever 21
Coverup: LC Lauren Conrad
Shoes: Timberland
Jewelry: Kendra Scott
Glasses: Krewe in style "Cohn" Rose Gold