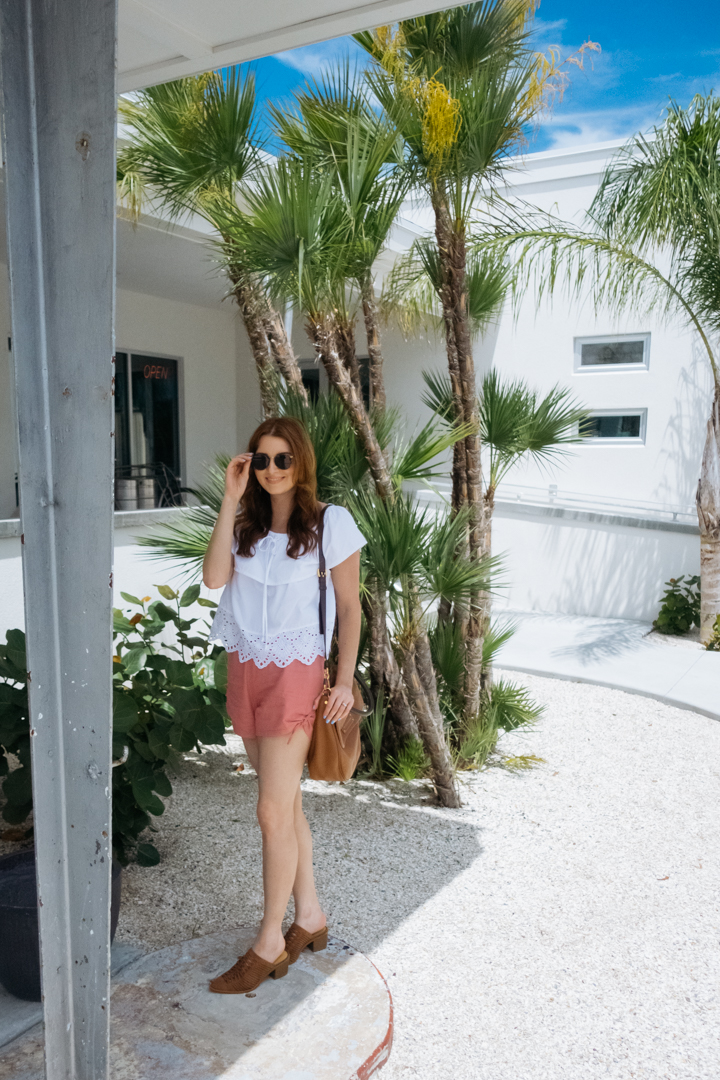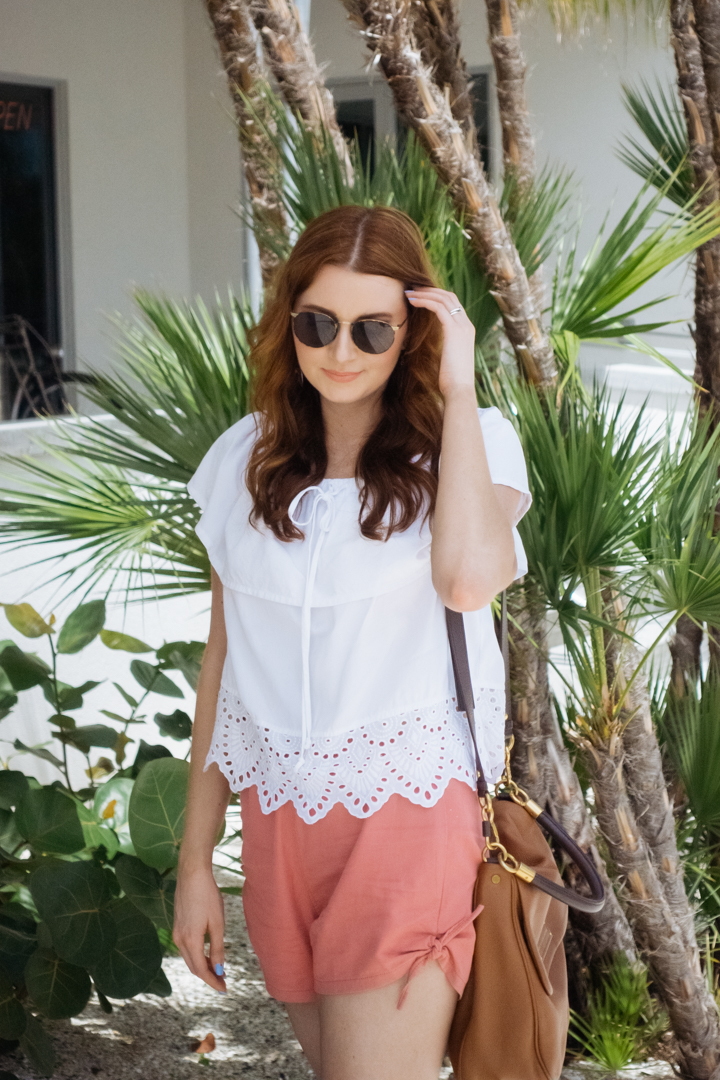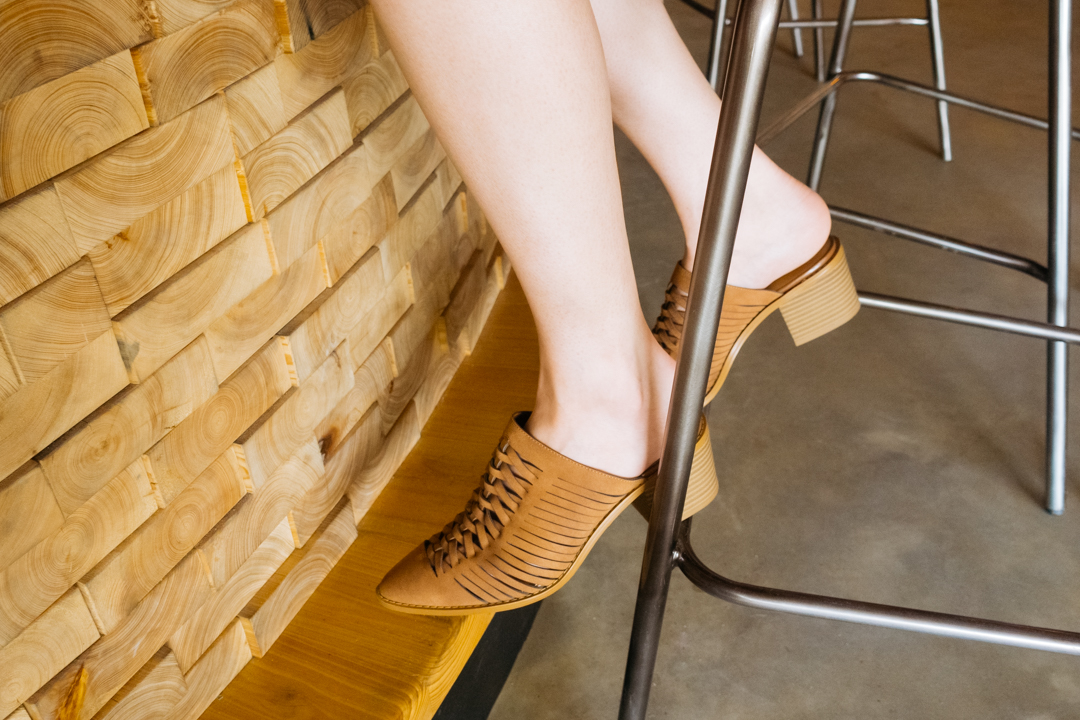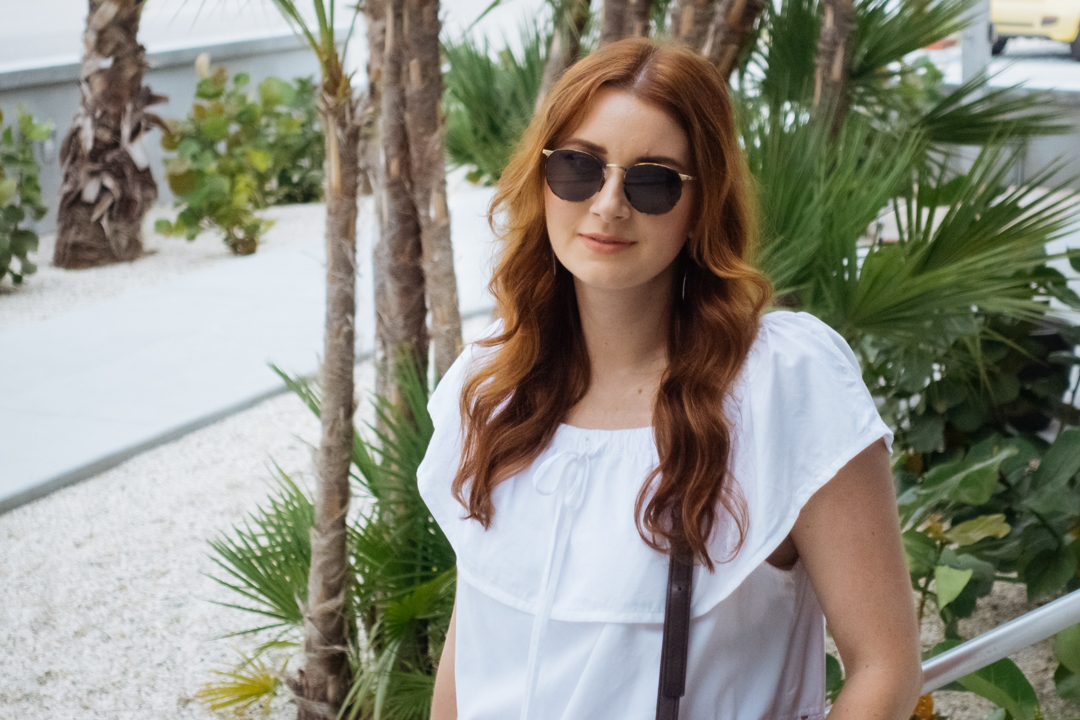 Top: Madewell
Shorts: Madewell
Bag: Marc by Marc Jacobs
Shoes: Melrose + Market "Raymie"
Sunglasses: Salt "Brower"
It is officially that time of year in Florida. The time when you can't help but sweat through your clothes, and the humidity is at it's peak: yep, it's short season. Let me start by saying that I am not a shorts kinda girl, even the word sounds weird to me after saying it out loud: shorts, shorts, SHORTS. But, being that I live in Florida, I was having the need to find a few good pairs to make it through the summer months. I am SO picky with shorts. I will try on several different kinds months on end and then, finally, convince myself to take a pair home that look semi-decent. Then, the worst part happens. I try them on, look in the mirror, and never wear them out of the house. Eventually they end up getting donated the next season, until the viscous cycle repeats it self.
BUT, no more! I have found them: the perfect shorts. How are they perfect? Let me count the ways. First, they have a cinch waist, and I know what you're thinking. Yes, they feel like pajama shorts- a total plus in my book. Also they are the most flattering on my more athletic inner thighs. They taper in towards the thigh and raise up with an adorable twist towards the outer thigh, think contouring for your legs. What more could a girl want?