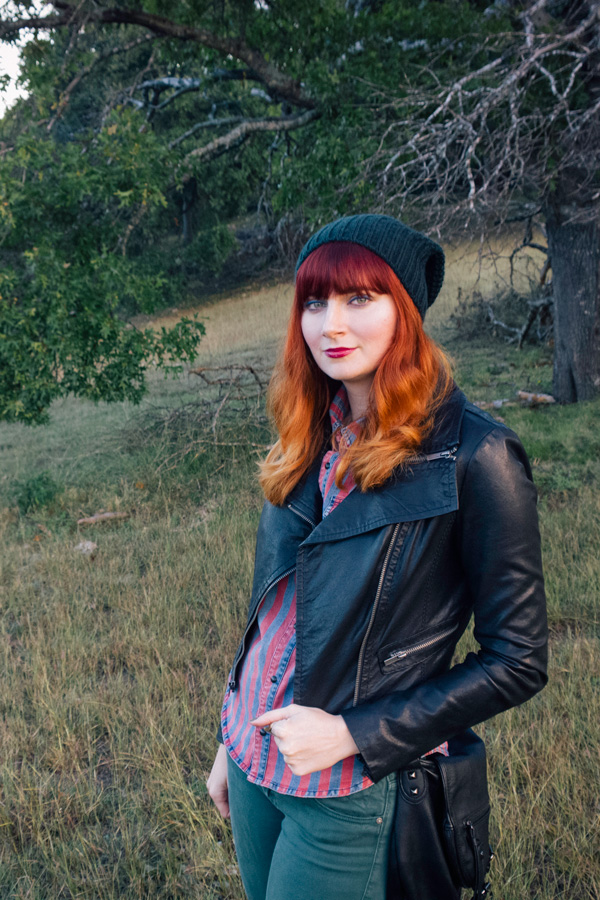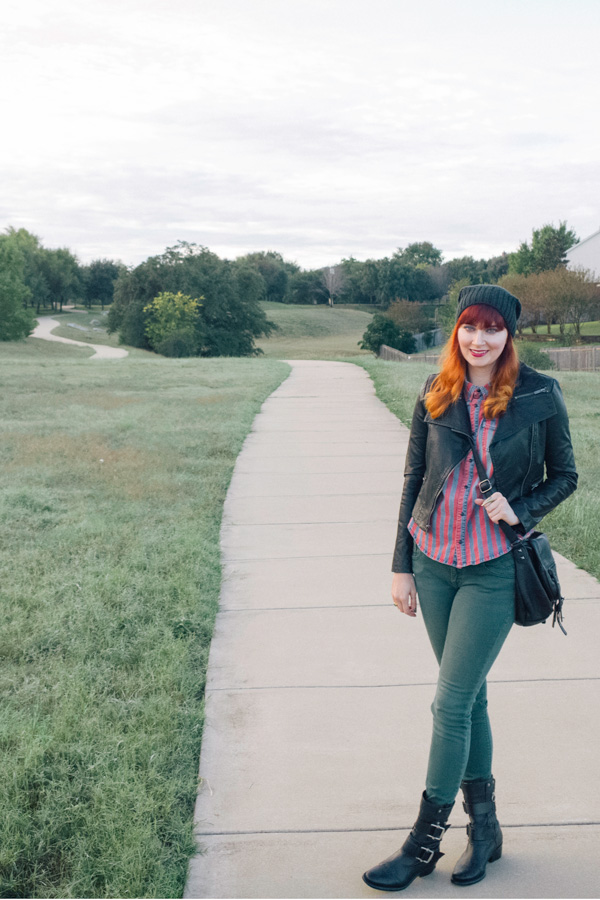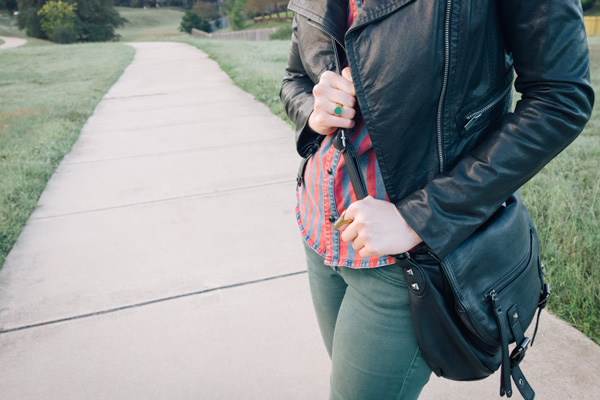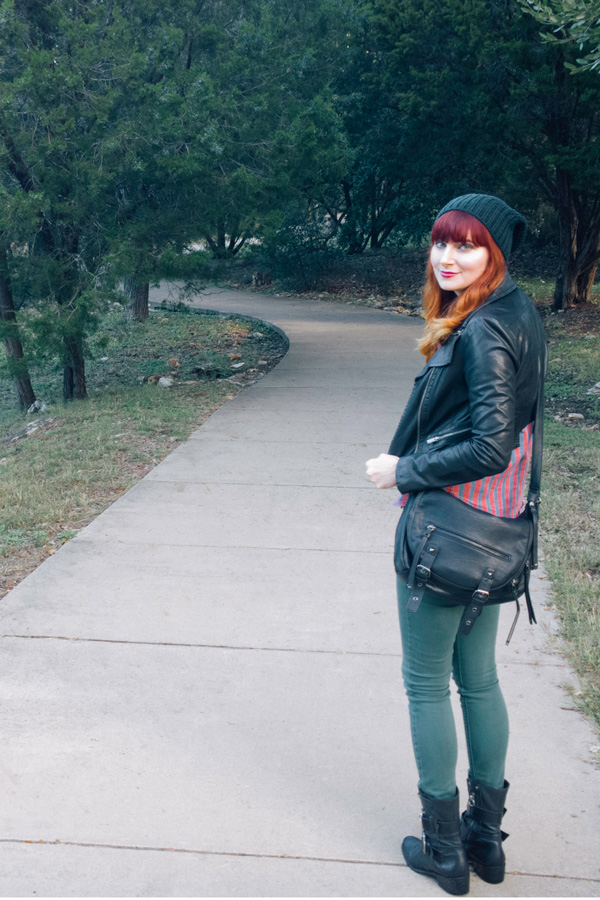 Top: JOE'S Jeans
Jacket: BCBG
Pants: Vigoss
Shoes: Vera Wang Lavender
Hat: Zara
Purse: Call It Spring
Ring: Marc by Marc Jacobs
It's finally here! Fall is in the air (don't let the green grass fool you). Needless to say, I could not wait to bust out this absolutely fun leather jacket. It pairs so well with this multi-functional button down from JOE'S Jeans. This top is so great because it actually is a sleeveless cutoff! Works perfectly for summer, and transitional outfits. Still want to wear it for cooler weather? Throw a cashmere sweater over it and let that striped collar be a pop of fun.