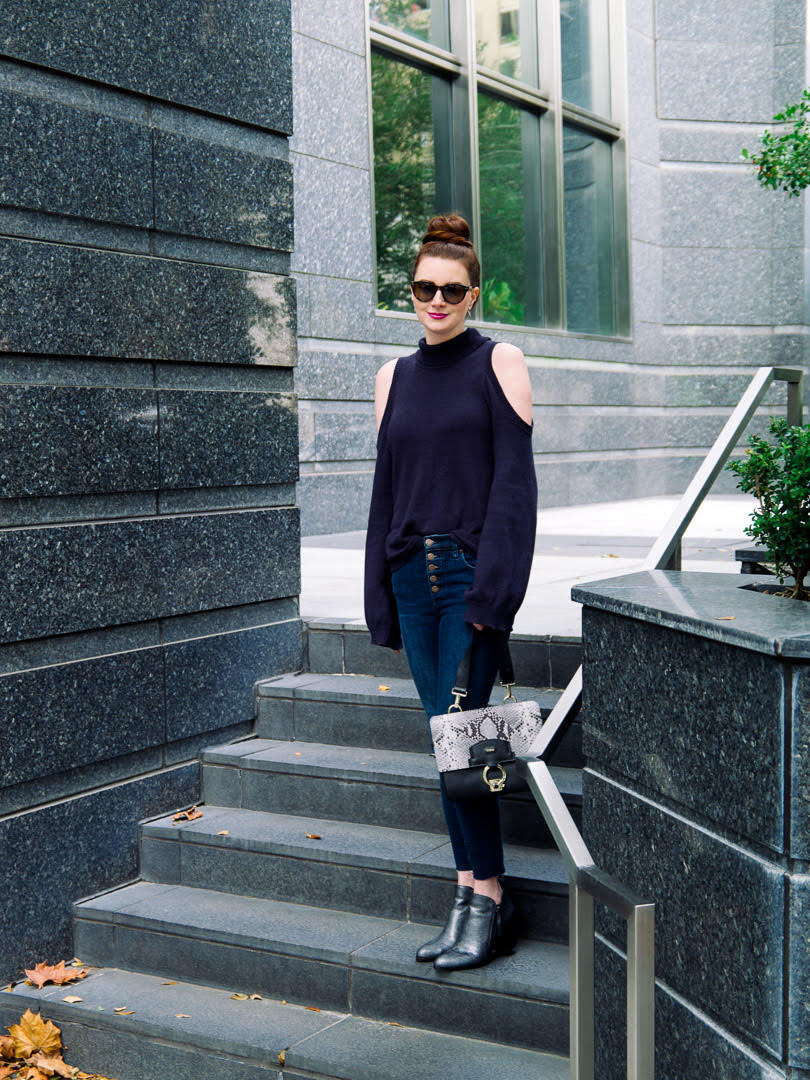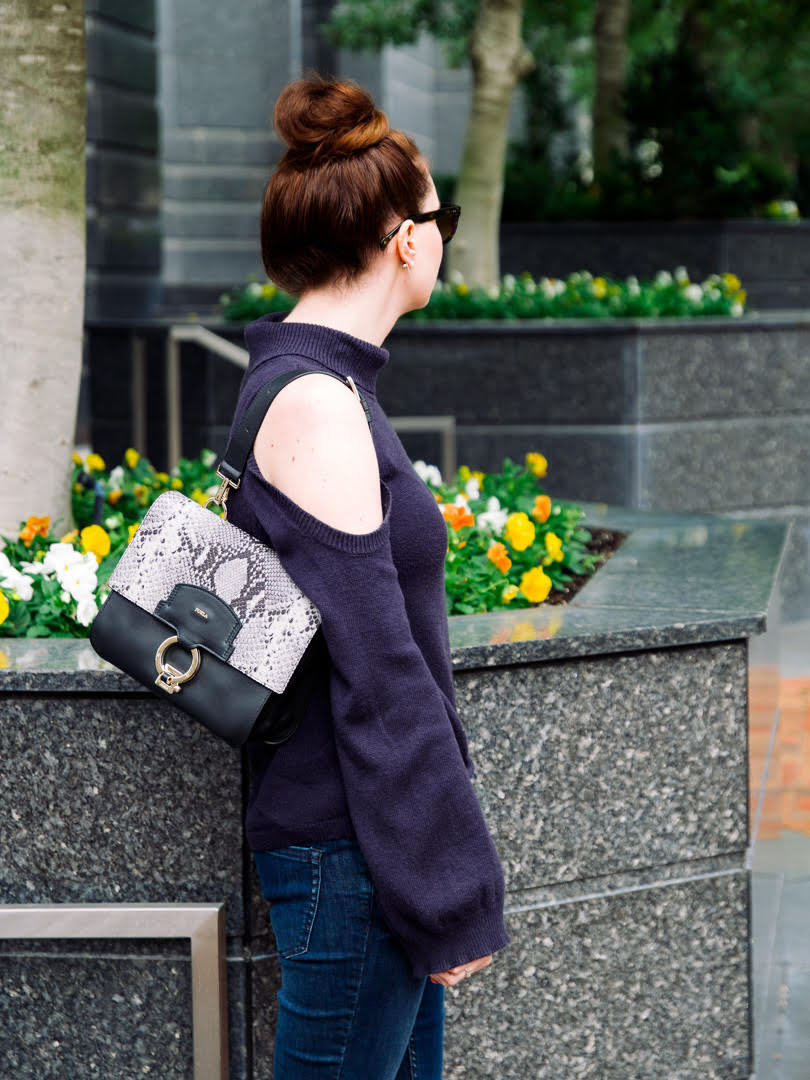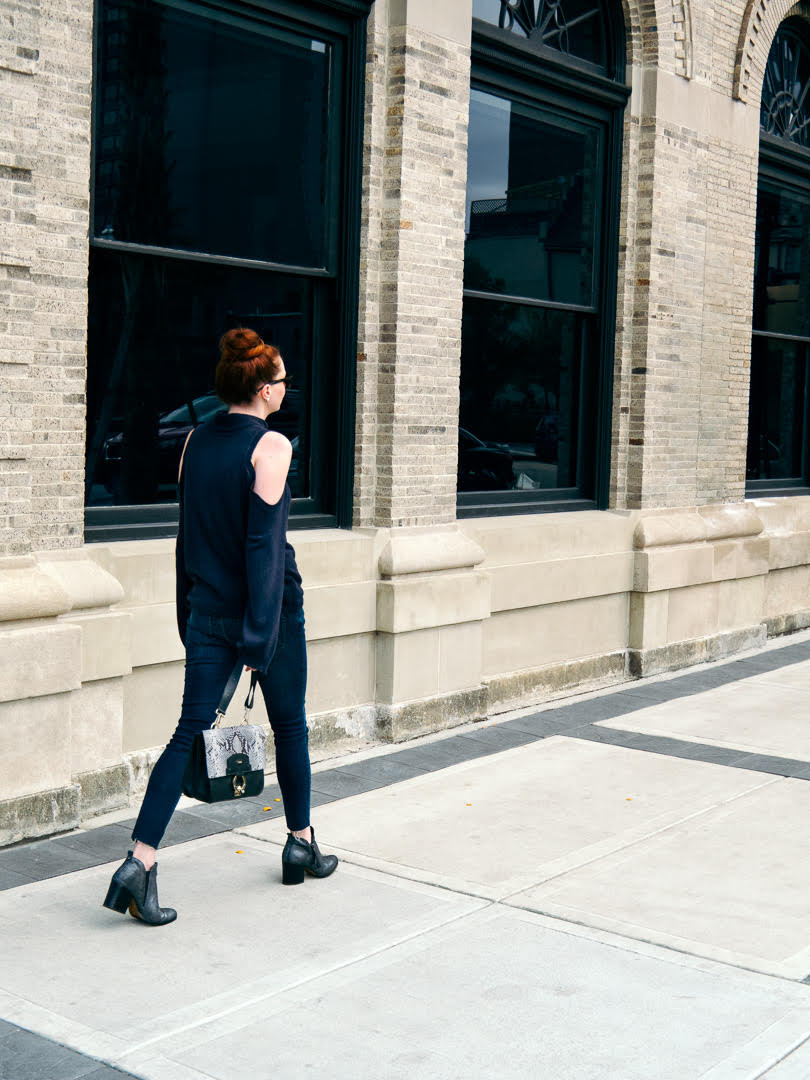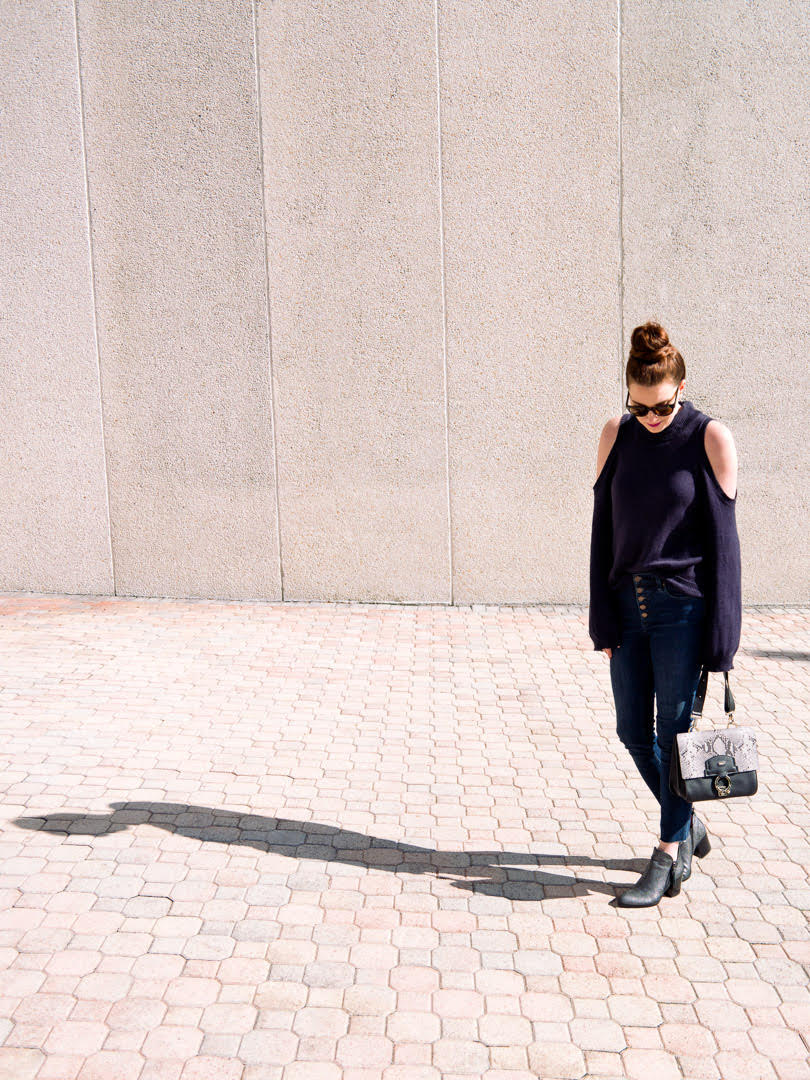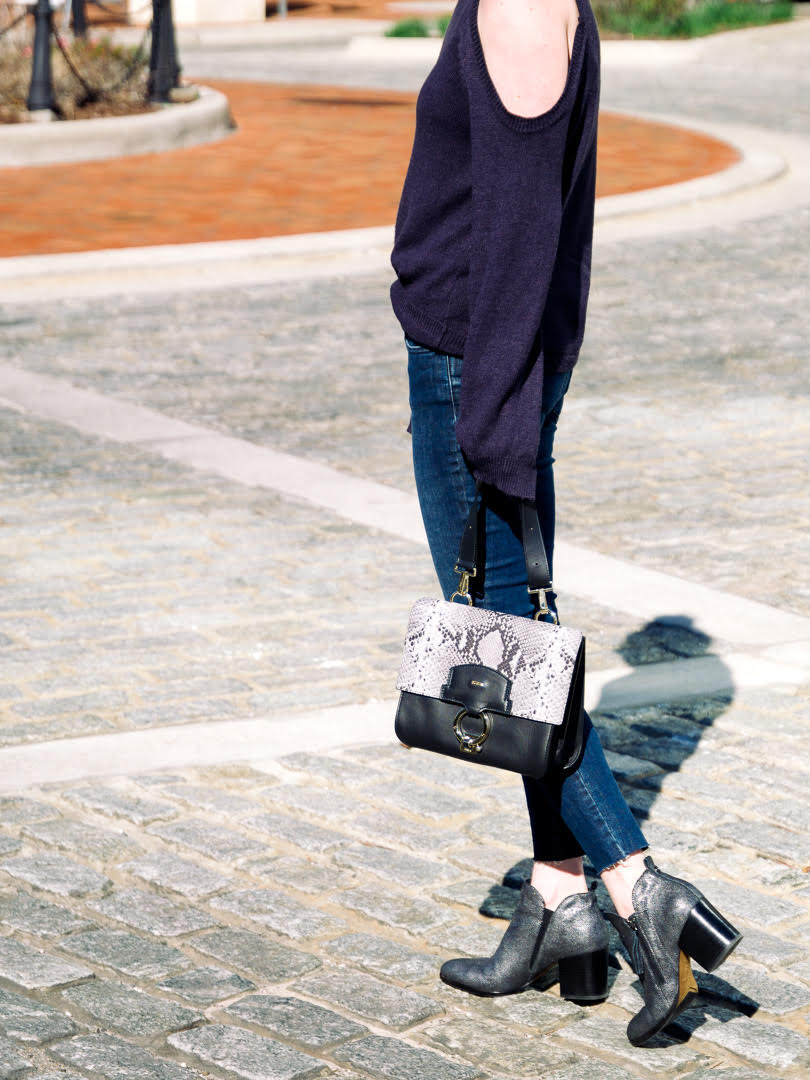 Top: Honey Punch
Jeans: Free People
Bag: Furla "Scoop"
Shoes: Donald Pilner
Suns: Salt. Optics "Rodden"
This season is proving that the cold weather in Florida is here to stay, at least for now. I don't mind though…bring on the cozy sweaters and fabulous boots. This cold shoulder top with a slight flare sleeve brings attitude and style, to an otherwise everyday sweater. The shoes and bag play off each other with silver tones and textures being similar, but different enough so they don't compete with each other.
Oh, and the bag…THE BAG. Let me start by saying I have been obsessed with the Chloe "Faye"– the sophisticated shape, the style, the lo profile logo. What I'm not so obsessed with? The price, yowza! Don't get me wrong, if you wear it all the time, the cost per wear can be bearable, right? But is Chloe as strong a fashion house as some of the other big players? Remember the "Paddington"? Anyone? That's for another post. This handbag by Furla totally gives me the same feelings (for about half the price), and isn't that what it's all about? Oh, and the best part is that it's reversible. Yep, that beautiful snake skin that may not go with everything flips over and voilà a universal bag.