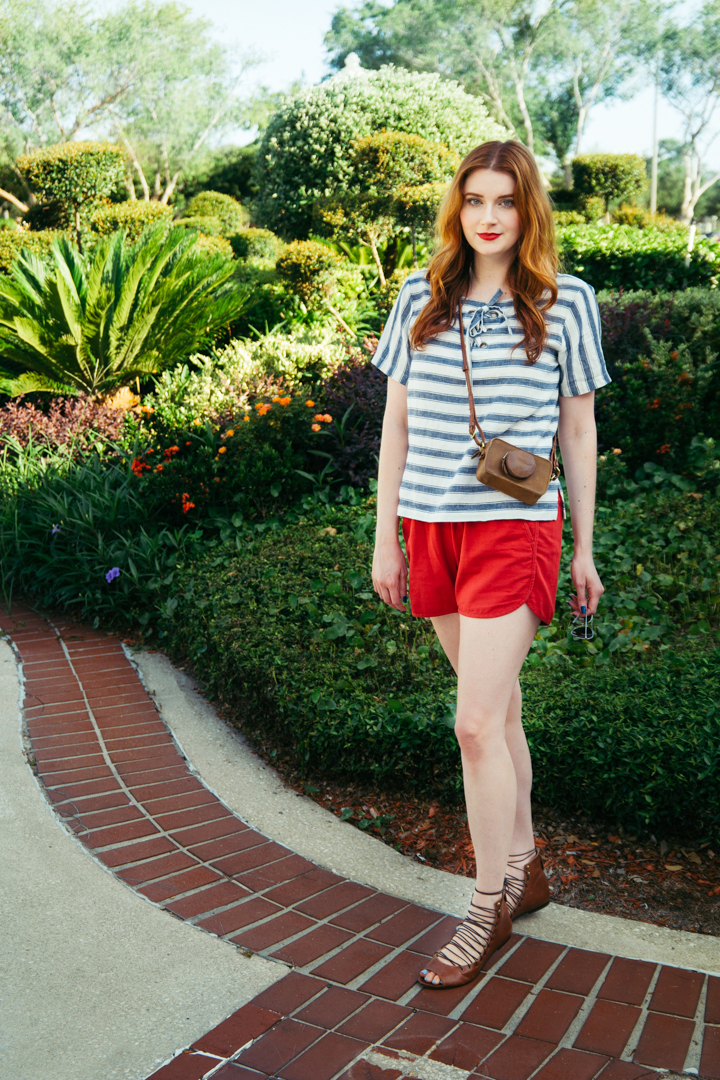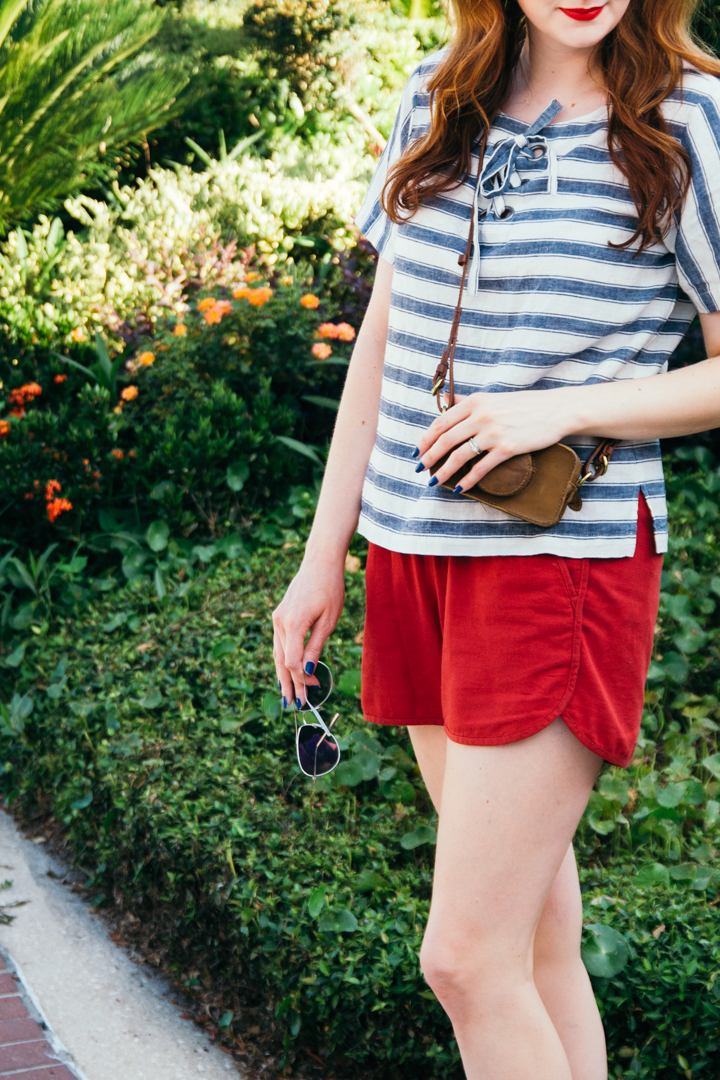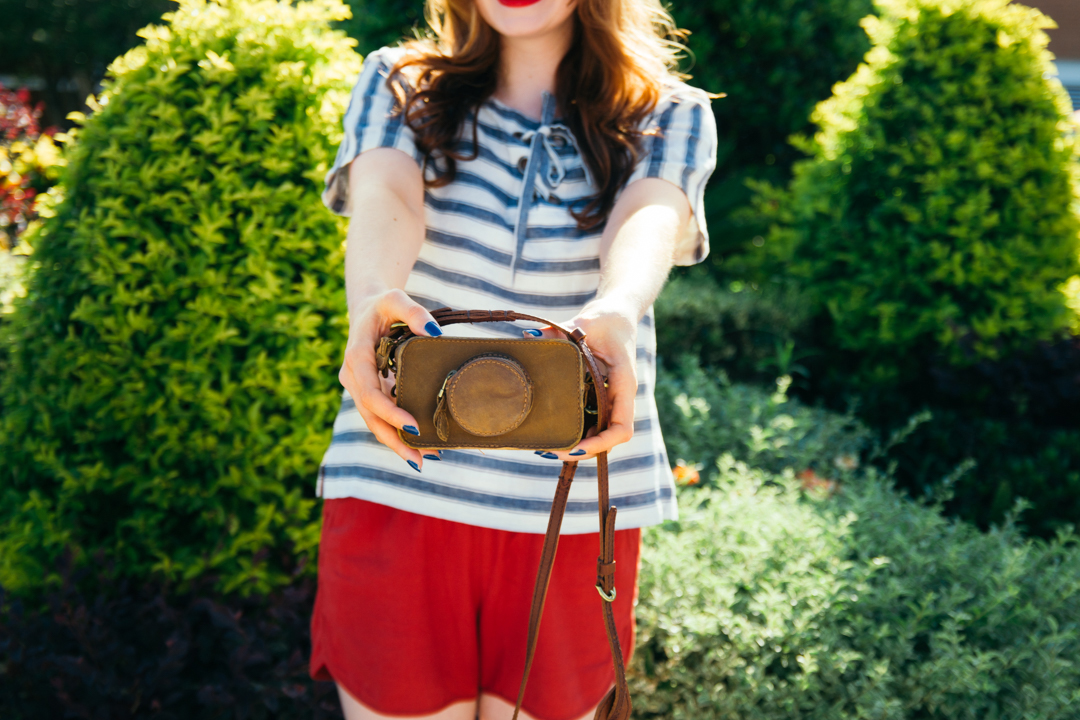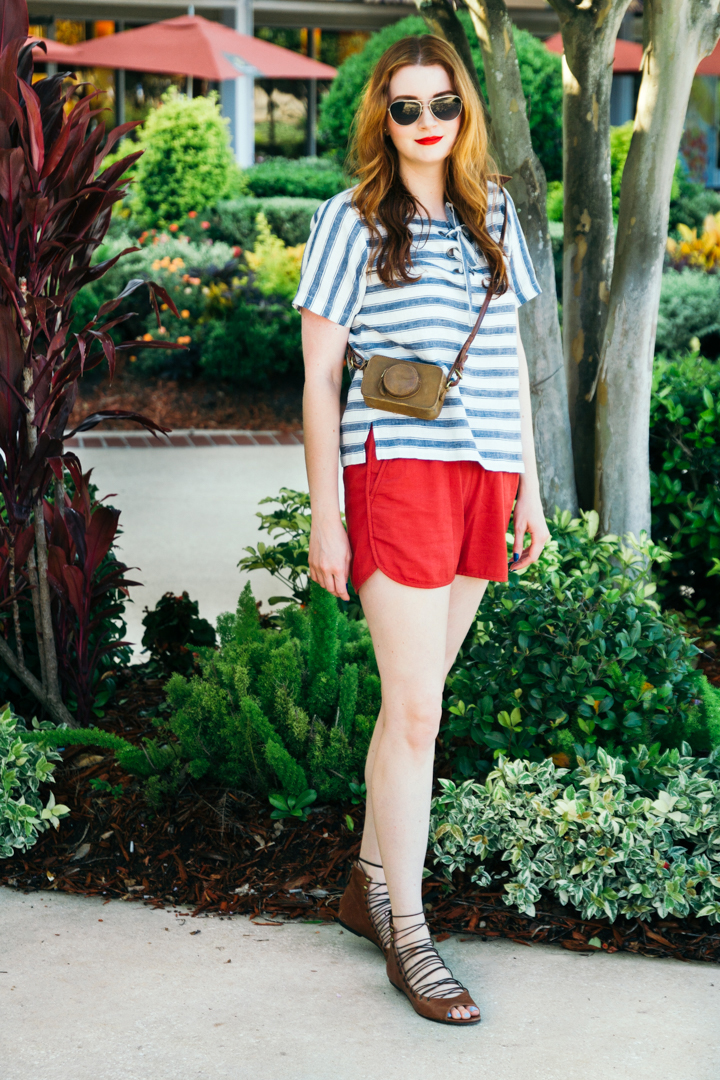 Top: Madewell
Shorts: Madewell
Bag: Madewell
Shoes: Pour La Victoire
Sunglasses: Salt. "Pratt"
If you've have been keeping up with my summer go to's, you will find that I have been living in Madewell's pull over shorts (and pretty much Madewell in general). Usually when I go into their store I have either one of two outlooks: I hate everything, or I want everything. I think you can tell, based on the outfit details, what happened this time around. I usually have the most luck during summer.
Whether you're a fashion novice or predicting the trends, Madewell makes outfits so effortless–and it's all about color scheme. When you walk in, you will be greeted by neutrals with pops of color. They definitely take the French approach to building a wardrobe around neutral, key, pieces. In pursuit of adding a feminine touch to this boxy top, I added these lace up flats by Pour La Victoire…and they added just that, a victory.